The Decade of Working Smarts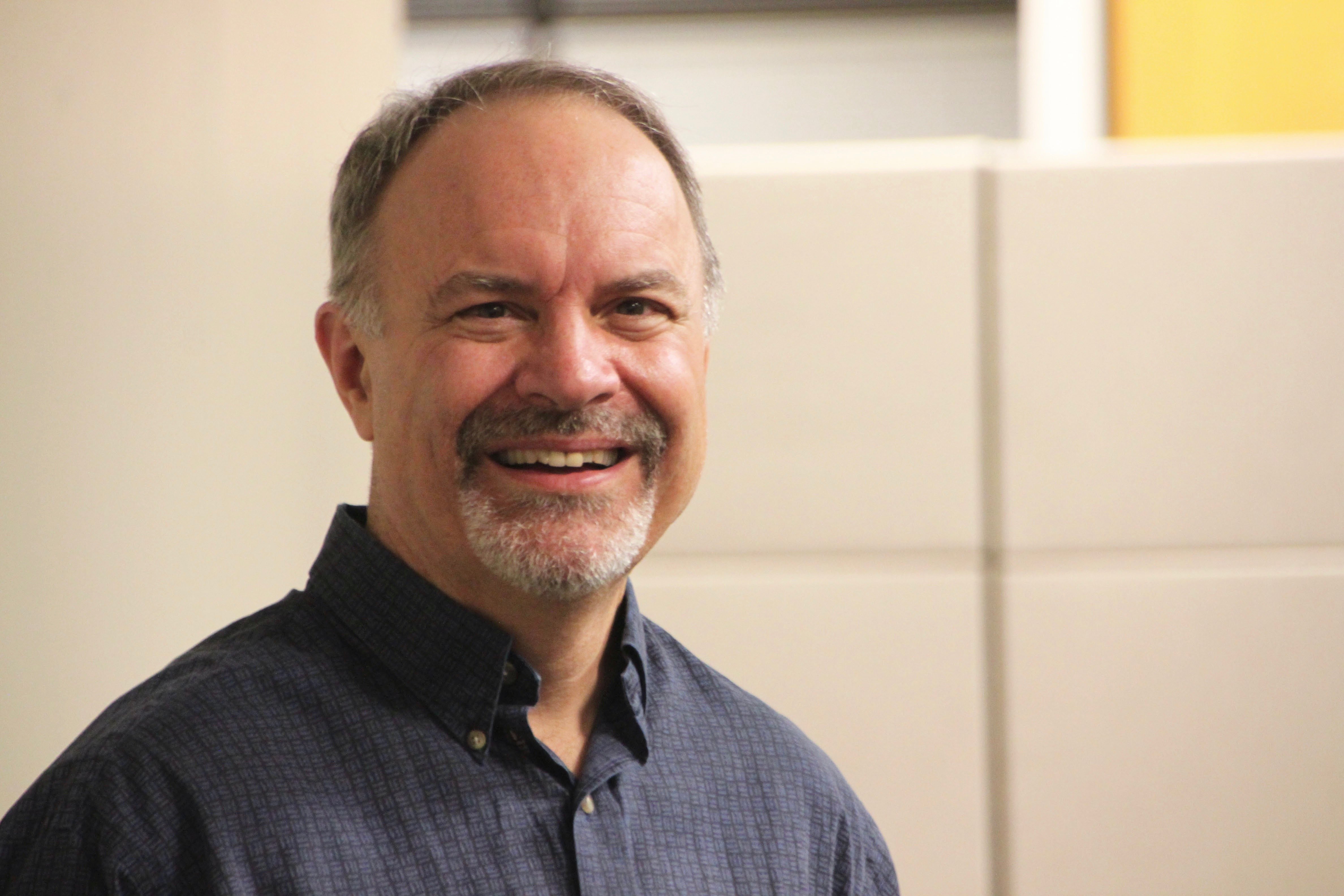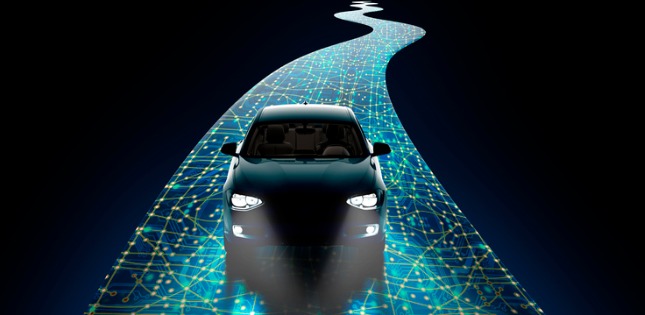 We have a lot to look forward to as we start a new decade. In this decade, truly intelligent computing will step out of the cloud to guide and improve the fundamental infrastructure of the planet. In the next ten years, cars will safely drive themselves, hospitals will implement automated patient care, defense systems will protect with lower cost and error, and renewables will transform our power supply. We can soon use artificial intelligence in edge systems to make great progress in efficiency, safety, health, and the environment. This is our chance to make things truly run better.
How? By making the 2020s the Decade of Working Smarts. We will finally have machines with artificial intelligence (AI) that can function outside the cloud in the messy real world. The AIs will then have the "smarts" to control our most important machines.
Of course, smart devices have been around for some time. But in this decade, for the first time, processors and networks will become sufficiently powerful to connect smart devices together with deep AI algorithms. These smart, distributed systems can then run the fundamental equipment that controls our world like transportation, robotics, patient care, and distributed energy. These systems cannot be controlled from the cloud; they need powerful, local computing that directly processes sensors and controls motion and physics. Today, these systems are in their infancy. In ten years, they will be commonplace and clearly dominate our future.
We at RTI have a front row seat to this transformation, an amazing opportunity that most companies never get. Our ambition is to transform entire industries. That may seem like a Big Ambition for a small company. But of course we aren't doing it alone. Our customers use our software to combine AI sensors, actuators, and a myriad of devices to control the world's most intelligent systems. Our customers connect intelligence to real-world distributed systems as never before.
How does that work? RTI's product, Connext DDS, implements an architecture that connects distributed systems, especially those that need both AI and real-time control. While there are many ways to transport information, RTI's solution is not like other connectivity technologies. It implements a new concept called data centricity. Instead of sending messages, a data-centric system is like a distributed shared memory; all data appears to be inside every device and algorithm in local memory.
This is of course an illusion; all data can't be everywhere. Connext DDS works by keeping track of which application needs what data, knowing when it needs that data, and then delivering it. So, while all data isn't really everywhere, any data that any application actually needs is guaranteed to be present in local memory when it's needed. Applications talk only to their own local memory data space, not to each other. Users can then design around the data, rather than around communications. This is the essence of data centricity: "instant" local access to absolutely anything by every device and every algorithm, at every level, in the same way, at any time.
Data centricity is an elegant and powerful architecture. It's especially useful for autonomous or intelligent systems, because AIs often need huge amounts of data with very specific delivery requirements. Having all that information in virtual "shared memory" makes it much easier to connect sophisticated devices like LIDARs with algorithms like sensor fusion to implement intelligent control.
RTI's biggest traction lately is in autonomous vehicles. RTI Connext Drive is the primary infrastructure software for over 200 autonomous vehicles. About half of these are flying things like helicopters and air taxis, but we already have 50 commercial ground vehicle designs. Our booth at CES (#713 Westgate) will give you a glimpse of a few of these vehicles, including Aptiv, Baidu Apollo, XMotors, Moovita, and Voyage. We'll also show off a growing ecosystem of automotive players like Apex.ai, NVIDIA, MathWorks, Infineon, QNX, Green Hills, Wind River, Mentor, Elektrobit, Mocana, Xilinx, Vector, Lynx, Dassault Systemes, Concurrent-RT, and dSPACE. Data centricity helps us integrate all these things, especially now that the key automotive autonomy frameworks ROS2 and AUTOSAR have settled on the DDS standard as an underlying transport.
AIs are not yet as smart as people. It will be some time before robocars can handle every situation that people can. Data centricity is a great way to bridge the gap between what today's autonomous vehicles can do and the complexity of real-world roads. Many customers are extending Connext DDS beyond the vehicle to control centers for remote human assistance. Control centers are a traditional DDS use case; in fact, hundreds of operational control centers use DDS today, including Navy ships, drone ground-control stations, train monitoring, metro rail, air traffic control, and airport ground systems. Using a data-centric approach from the devices all the way to the control center provides a consistent system-wide data model. The remote humans can work with any device or dataflow in the system. So, DDS enables a gradual transition from human operator control to remote assistance to fully autonomous operation. It greatly extends the range of situations a current vehicle can handle, while allowing a path to the future.
Of course, smart machines are not just vehicles. RTI runs nearly every major US launch control system. We're working with dozens of Industrial Automation projects. Our software runs hundreds of defense programs. We operate several surgical robots. We run transportation systems from air traffic to metros to trains to hyperloop. Last year's packed users conference meetings in Munich and Singapore featured real applications in robotics, autonomy, power systems, manufacturing, space, and avionics. We already have over 1350 designs. The breadth and importance of distributed intelligent systems is truly stunning.
So, how long do we have to wait? For years, 2020 has been the date people used for "far future". Where are the flying cars? Self-driving robotaxis? AI doctors? Don't worry, they're not yet deployed, but they are starting this year. By the end of the year, we will have several customers put their first autonomous cars on the road. We have others that will deploy intelligent distributed medical systems in imaging, connected patient monitoring, and robotic surgery. And that's not all. Construction systems will be safer and faster, salmon farming more sustainable, and our oceans better understood. All because of the new ability to connect AI to reality…RTI's specialty.
Our customers building these systems face a world of challenges. They need connectivity that's reliable, fast, secure, efficient, automated, tunable, and scalable. Together, they use over 100 platforms and dozens of transport technologies. Some have teams of only a few programmers, but others have thousands. And their code runs literally anywhere; we have applications running in the ocean depths, in buildings, factories and hospitals, in managed data centers, on ships, planes, trains and cars, and even in outer space. On the surface, these customers are all so very different. But dig a little deeper, and they have much in common.
In particular, they all have three things in common:
They have a distributed software problem. Their complex software needs connectivity and modularity. Most (but not all) care about extreme reliability and millisecond-level performance.
They are all doing something new. Data centric architecture is a big change, so there are few retrofits or incremental upgrades. Our customers are building new intelligent systems for the future, often their company's most important new direction.
They are scared. Most of our customers risk their careers, companies, or futures on the new goal of adding real intelligence to their systems. The smart machine era holds great promise, but also great risk. The decision to use a new architecture, while often critical, is never comfortable.
Because of these things, they really need an experienced partner they can trust. Everything in RTI's culture, product, and core DNA revolves around earning that trust.
So now we start a new year, and with it the new decade of "working smarts"; machines that are smart enough to do things better...and that actually work. RTI plans to lead this most important new reality. As we enter this new amazing era, I want to thank our customers and employees for working together towards a bold new vision of the future. This coming year and decade will challenge the planet in many ways. Smart machines may be our best path to a better outcome. We're honored to be part of the solution.
About the author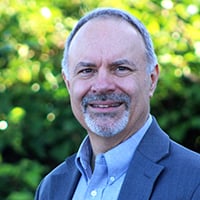 Stan Schneider is CEO of Real-Time Innovations (RTI), the largest Industrial IoT connectivity vendor. RTI has an extensive footprint in Energy, Medical, Automotive, Transportation, Defense, and Industrial Control.
Stan serves as the Vice Chair of the Industrial Internet Consortium (IIC). He also serves on the advisory board for IoT Solutions World Congress. Stan holds a PhD in EE/CS from Stanford University.
Subscribe to the RTI Blog