News Releases
In-Depth Training Content that Allows for Scalability, Flexibility and Increased Efficiency Across Development Teams SUNNYVALE, Calif.– Mar. 23, 2021 ...
---
In The News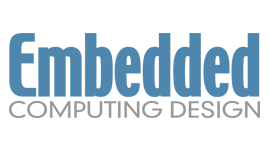 Where are we on the road to Level 5 autonomous vehicles (AVs)? We've all seen fully autonomous Ubers and test vehicles driving around. But when it comes to the widespread deployment of fully autonomous vehicles, the truth is, we're not anywhere close.
April 8, 2021

RTI Academy provides Connext users with the flexibility to access courses online, at their own pace. This allows development teams to efficiently scale by quickly onboarding new members.
March 23, 2021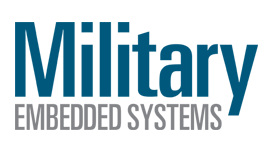 As the costs of creating advanced avionics software continue to increase and program funding continues to be constrained, a new business and acquisition approach along with a new technology foundation needs to be adopted to maintain competitiveness with near-peer adversaries; in short, everything must change.
March 11, 2021
---
About RTI
Real-Time Innovations (RTI) is the largest software framework company for autonomous systems. RTI Connext® is the world's leading architecture for developing intelligent distributed systems. Uniquely, Connext shares data directly, connecting AI algorithms to real-time networks of devices to build autonomous systems.
RTI is the best in the world at ensuring our customers' success in deploying production systems. With over 1,500 designs, RTI software runs over 250 autonomous vehicle programs, controls the largest power plants in North America, coordinates combat management on U.S. Navy ships, drives a new generation of medical robotics, enables flying cars, and provides 24/7 intelligence for hospital and emergency medicine. RTI runs a smarter world.
RTI is the leading vendor of products compliant with the Object Management Group® (OMG®) Data Distribution Service™ (DDS) standard. RTI is privately held and headquartered in Sunnyvale, California with regional offices in Colorado, Spain and Singapore.
---
The following are trademarks or service marks of Real-Time Innovations, Inc.
1RTI
Connext
RTI
Real-Time Innovations
NDDS

Your systems. Working as one.

Connext Drive

The largest software framework provider for smart machines and real-world systems.

Bringing simulations to life

RTI Academy

RTI Xcelerators

The largest software framework provider for autonomous systems

RTI runs a smarter world
Use of the above marks without the written permission of Real-Time Innovations, Inc. is prohibited. All other trademarks, registered trademarks, and servicemarks used on the RTI website and other printed material are the property of their respective owners. Any questions regarding trademark information and references should be directed to info@rti.com.