Connecting Healthcare with RTI Connext DDS
The future of the healthcare industry is connected. Systems of interoperable medical devices communicating seamlessly and securely have the opportunity to improve patient outcome, reduce medical errors and lower the cost to our healthcare system. To realize its full potential, the healthcare industry will need to transport and analyze unprecedented amounts of data in real time. RTI helps make that vision a reality by enabling the development of data-aware products and systems based on Connext DDS technology. RTI Connext® DDS enables the data-aware medical technology of tomorrow.
RTI Connext DDS – Proven Readiness for Connected Healthcare
RTI Connext DDS is the connectivity platform for the development of next generation healthcare systems. Connext DDS delivers:
Innovative data-centric connectivity that delivers full visibility into data in-motion
A single solution to address the wide range of demanding data-connectivity requirements
Plug-and-play interoperability between systems and system components
Scalability for increasingly large and complex systems
Self-forming and self-healing resilient systems with no single point of failure
Low latency with real-time Quality of Service (QoS)
Proven integration of a fast local control loop with secure connectivity over long distances and with cloud infrastructure
Reliable systems operation over low-bandwidth communication links with long transmission delays
Fully interoperable DDS Security support for confidentiality, integrity and access control
Case+Code Example – Integrate Medical Devices
With access to better data, you can make better decisions. In the hospital environment, a better decision can result in the saving of a life. This RTI Connext DDS solution explains how to integrate medical devices to create safer hospitals and to improve patient safety.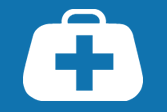 How RTI Customers Use Connext DDS to Enable Connected Healthcare
GE Connects Medical Instruments with Connext DDS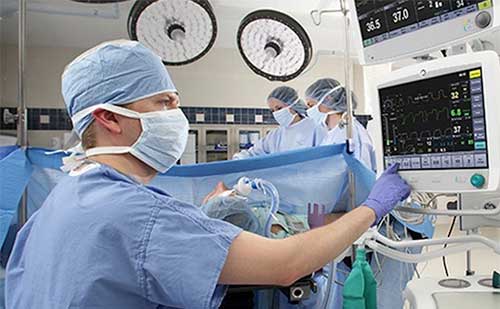 Hospitals use many types of medical devices to care for patients. While several devices may be used together on the same patient, currently each device works independently. Connecting these devices together into an intelligent system has potential to increase quality of care, improve patient outcomes and lower costs.
As the world's largest hospital device manufacturer with hundreds of products, GE Healthcare is working toward this vision of connected healthcare. GE engineers needed a connectivity solution that could deliver data reliably and securely with split-second speed, regardless of media faults. The solution would need to cover large hospitals with more than 200,000 devices connected over wired and wireless networks.
GE Healthcare uses RTI Connext DDS as the common communications platform across products. Connext DDS handles many classes of intelligent machines, ranging from simple oximeters to huge CT imaging systems. It works transparently across dozens of languages, operating systems and processors. Since Connext DDS does not require servers, it allows GE to simplify deployments and drastically reduce the infrastructure costs by eliminating expensive server rooms. The solution supports routing between care units and networks of interconnected devices. Connext DDS delivers both the performance and functionality GE needs to realize its vision of connected care.
Physio-Control System of Care, Built on Connext DDS, Enables Faster Medical Response to Save Lives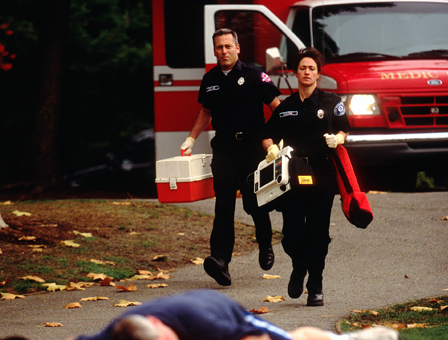 When a critical health event occurs, faster response times lead to better outcomes. The Physio-Control System of Care, built on RTI Connext DDS, is the industry's only combination of lifesaving tools specifically designed to work together and speed response times. The Physio-Control System of Care helps to improve survival for patients suffering a heart attack or related emergency by linking field and hospital care teams to speed the care cycle.
In the field, the Physio-Control System of Care helps medical personnel by providing critical information that can be used to increase CPR performance. Stroke patients and many others also benefit from the comprehensive information delivery the system provides to healthcare facilities. Hospitals know exactly what to expect before patients reach their doors, which means care teams can be assembled and briefed in advance so they can get to work quickly and efficiently.
Mevion Medical Systems Increases Effectiveness and Lowers Cost of Radiation Treatment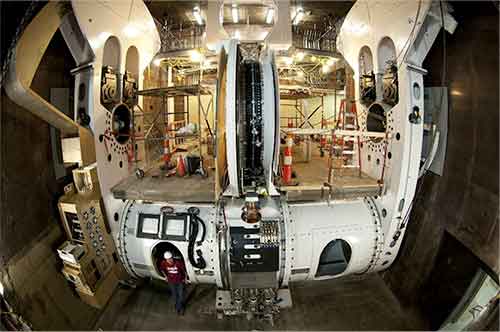 Mevion Medical Systems is a leading global provider of proton therapy systems for use in radiation treatment of cancer patients. Conventional cancer treatment uses high-energy x-rays which affect tissue along the x-ray beam path, damaging the DNA of healthy cells as well as cancerous ones. In contrast, proton therapy systems have been shown to tailor high-energy doses to attack cancerous tumors while minimizing damage to adjacent tissue.
The Mevion S250 proton therapy system uses RTI Connext DDS as the connectivity data bus between the programmable logic controllers (PLCs) used for motion control, and the rest of the system, which includes monitoring, delivery and display technology. With Connext DDS, Mevion engineers were able to reduce system complexity, increase reliability and throughput and lower capital and operating costs. As a result, while other proton beam radiation therapy (PBRT) systems can cost $100 million or more and require the space of a football field, Mevion provides a small-footprint, cost-efficient PBRT system that fits in a single radiation therapy bunker room.