The Future of Healthcare is Connected
The next-generation of healthcare promises to deliver more precise treatments, improved patient outcomes and lower costs. But these systems are challenged to leverage the rapidly evolving and converging technologies (i.e., next-generation imaging systems, AI, sensor fusion) that will enable more proactive, predictive and efficient healthcare systems.
Today's healthcare systems and medical devices require complex connectivity between sensors, actuators, control systems and interfaces. They must satisfy simultaneous and demanding interoperability, reliability, cybersecurity, safety and performance requirements.
Smart Machine Connectivity Framework for Healthcare
RTI Connext®, based on the DDS standard, streamlines connectivity across complex and scalable systems of systems with a distributed and real-time software communication framework.
With Connext, the data is the interface to other applications and systems. Connext enables system and software architects to design medical systems and subsystems around a virtual databus, thereby developing decentralized and modular architectures that are adaptable to evolving requirements across programs and product lines.
Connext accelerates the development of connected medical devices with lower software lifecycle costs and through smart connectivity. Connext enables the convergence of data-driven technologies to enable the future of healthcare - today.
---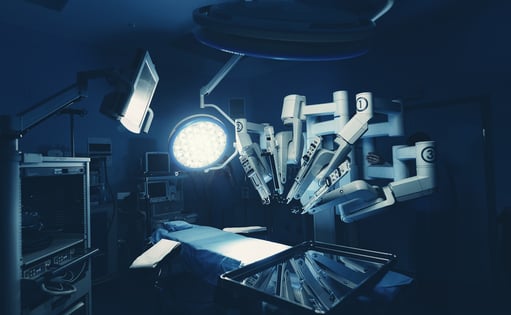 Medical Robotics
Connext provides secure, real-time, and interoperable communication between complex system components and meets the demanding needs of highly flexible, reliable, robotic-assisted surgical systems.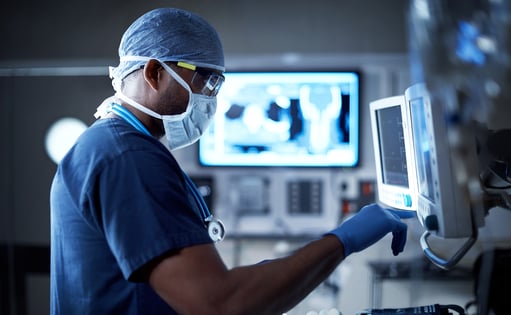 Connected Healthcare
Connext allows thousands of connected components across the digital health ecosystem to work as one integrated solution by sharing real-time data securely and reliably with no single point of failure.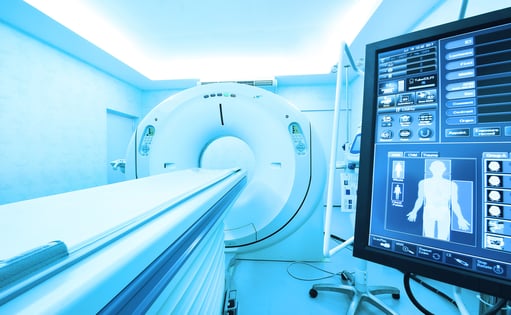 Medical Imaging
Connext enables distributed and decoupled architectures that allow seamless integration and evolution of image processing, image acquisition, robotics and application subsystems, while also enabling real-time and remote device control and monitoring.
Success Stories
RTI Connext ties together devices, services, and displays in real time. "RTI Connext met all our needs – whether we're handling 12 patients, or 200." – DocBox Founder, Tracy Rausch
The Minimally Invasive Robotic Surgery (MIRS) system at DLR coordinates three robots to perform delicate heart surgery. The system closes a distributed loop between the robots and the remote surgeon's control at 3kHz.
Connext helps hospital networks meet their data challenges involving thousands of patients (in motion), hundreds of thousands of devices, diverse link protocols, 100% uptime, security and real-time waveforms.
"RTI delivered great functionality at a low cost. Using RTI middleware saved us a lot of money, time, and effort compared to our previous in-house developed solution." – Varian (Agilent) MRI
RTI middleware is used in superconducting synchro-cyclotron control, including the coordination of imaging, patient positioning, treatment, machine control and hazard mitigation.
Medical Imaging
RTI powers MRI & CT
Imaging systems require massive data flows and fast performance. DDS controls and optimizes network use to handle megabytes of load without losing data.
EMS Device Integration Platform
World's Largest EMS Equipment Provider
Provides emergency response equipment to 60% of the world's emergency vehicles. RTI will be used in their entire product line emergency response equipment … for the next 20 years.
Fast Emergency Response
Exelis C4i Command and Control Systems
RTI Connext connects GUIs to servers that route voice and video RTI met the critical needs: scalability, routing, recording – for military and civilian agencies.