Connectivity in Software-Defined Vehicles
In the race to transition to software-defined vehicles (SDVs), picking the right connectivity framework provides the fast-track to production at a lower development cost. RTI technology is used by the world's leading auto manufacturers to connect zonal architectures to high performance compute systems and all the way to the cloud. Today, traditional and non-traditional automotive companies use RTI Connext Drive® for critical vehicle communications in SDV projects.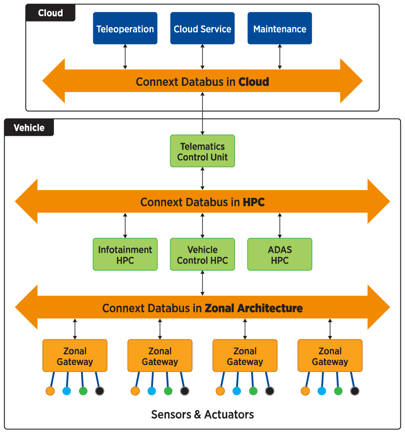 As the only standards-based communications framework that can meet the industry's stringent safety, security and performance requirements, RTI Connext Drive runs in production-grade vehicles around the world. It provides automotive-grade functional safety certification and ecosystem integration tools to optimize productivity and lower integration costs.
A rapidly-evolving industry demands a revolutionary technology: RTI Connext Drive delivers the connectivity software framework and middleware required, from on- to off-vehicle applications, to support the development of tomorrow's most innovative SDVs.




RTI Connext Drive can operate natively based on DDS, or by providing direct integrations within ROS 2, AUTOSAR Classic and AUTOSAR Adaptive. RTI is active in many of the leading consortia looking to solve the problems to accelerate the software-defined era, including: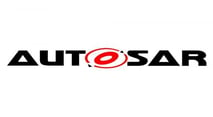 ---
Applications
Learn how Connext Drive securely connects distributed real-time systems across the automotive industry.
Automotive Customers
Automotive customers around the world are using Connext Drive to prototype, build, test and run projects, from zonal-architectures, high performance compute systems to telematics applications, to develop Software-defined Vehicles. These industry leaders are selecting RTI to meet the performance, safety and security requirements that are critical to the automotive market.