Accelerate the Transition to Autonomous Vehicles
Electric and autonomous vehicles require highly complex and dynamic systems that must meet rigorous safety, security, interoperability and rapid data processing requirements. These systems need to balance the connectivity requirements of dozens of subsystems to ensure that information moves seamlessly throughout the vehicle.
---
RTI Connext Drive® is the only standard-based framework to support autonomous vehicle development from prototype to production. Built on proven technology used in over 1,000 deployed systems, Connext Drive is ideally suited to meet both current and future technical requirements – along with non-functional requirements – to ensure the reliability of systems that support electric and autonomous vehicle development.

Connext Drive communicates from ECUs all the way to the Cloud, meeting the latency, throughput and scalability requirements of even the most demanding use cases – for example, scalable sensor fusion – using extensive QoS (Quality of Service) parameters, peer-to-peer connectivity and efficient handling of large data.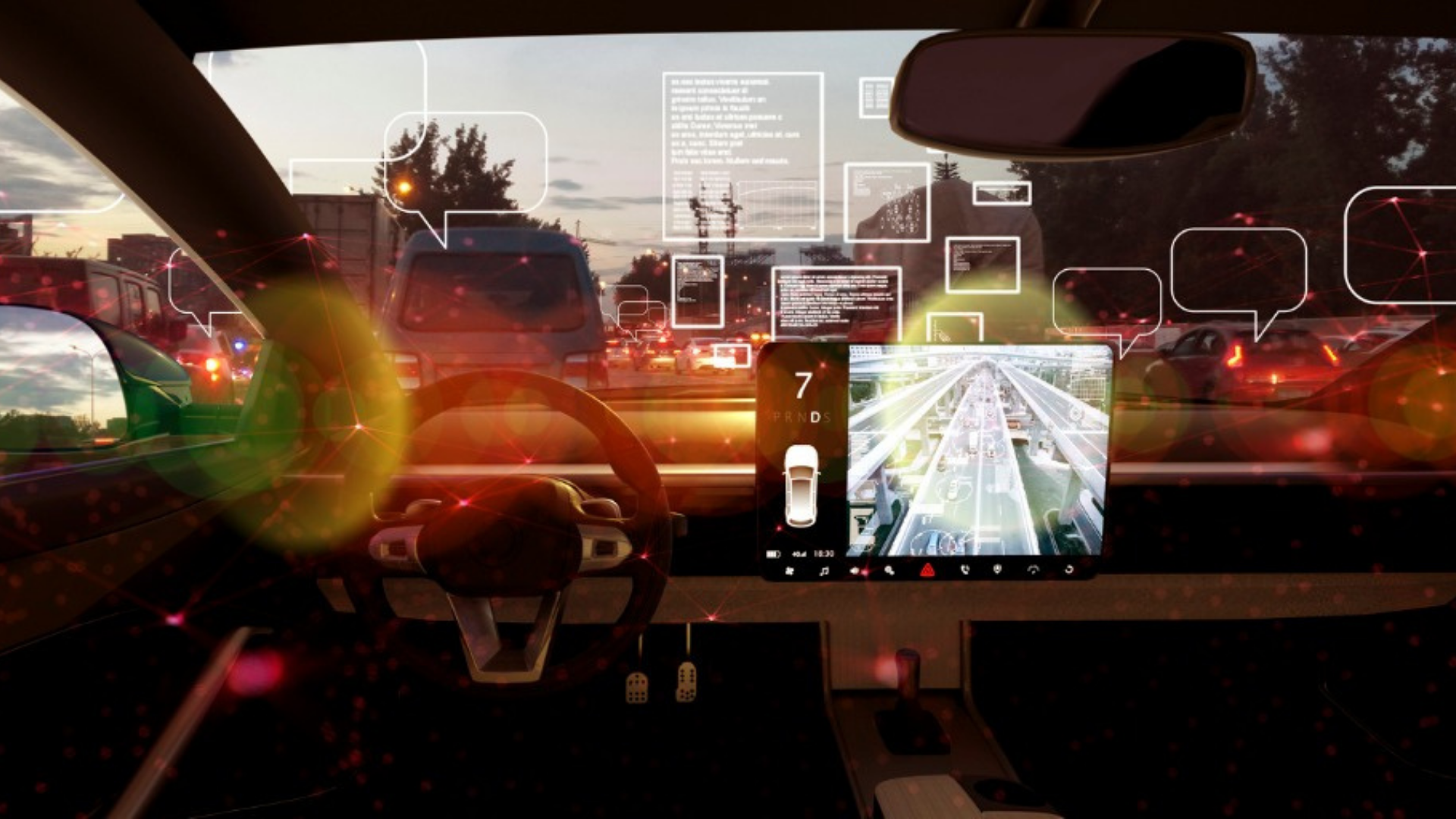 With no need for servers and brokers, Connext Drive easily scales from simple applications to multiple teams working in a distributed environment. With a flexible, extensible data model, Connext Drive supports the evolution of applications across domains and over time. This capability is essential for enabling cooperation between OEMs, Tier-1s, system integrators and other suppliers.
And the communication capabilities don't end at the chassis: Connext Drive can also enable off-vehicle communication over Wide-Area Networks (WANs). In addition, Connext Drive is able to provide direct connectivity with ROS 2, AUTOSAR Classic and AUTOSAR Adaptive.
Connext Drive is used as the primary connectivity framework for in-car communications. It provides the unique ability to support manufacturers who are trying to consolidate ECUs and domains into zones and into a central unit. The ability to evolve from classic architectures to modern telematics applications without the need to start over is one of the many reasons that manufacturers rely on Connext Drive to streamline development at every stage, from design to production.
Autonomous Driving Vehicle
Connext Drive provides a pathway to meet certification requirements for ISO 26262 ASIL D, the functional automotive safety standard. Its run-time libraries provide developers with high-level publish/subscribe communication APIs that simplify application logic and allow for the continuous evolution of the system. It also eliminates the need for custom networking code and accompanying certification artifacts, avoiding years of effort and millions of dollars in cost.
Interoperability Support for Multiple Platforms
Connext Drive is a data-centric, interoperable framework that supports nearly 100 different platforms, including the most common systems used in autonomous system development. Code can be reused across vendor platforms, saving time and cost. Extensible file types allow for the evolution of the system without breaking interoperability.
RTI Connext® supports the use of the Data Distribution Service (DDS™) standard in ROS 2 and the AUTOSAR Classic and Adaptive platforms. Its layered databus architecture connects these and other systems together for optimized end-to-end data sharing without the need for customized coding.
Data Centricity
Connext Drive uses a data-centric approach, in which the infrastructure consolidates and maintains data changes. This approach to implementing data centricity allows applications to be integrated easily into the information data model without the need to write serialization/deserialization code, or to maintain state or make custom mappings. Connext Drive directly supports data-centric actions such as create, dispose and read/take. This simplifies the overall vehicle design for OEMs, enabling the necessary level of collaboration with Tier-1s and solution providers in order to accelerate the path to autonomy and control costs. This is a key demand within the automotive industry, and Connext Drive is in the best position to enable the most efficient data model design that meets industry requirements.
AUTOSAR Adaptive
The DDS standard is part of the AUTOSAR Adaptive specification, opening up the platform to a whole new level of integration to help OEMs meet the demanding requirements of Level 4 and Level 5 autonomous vehicles. With Connext Drive, auto manufacturers can leverage additional technologies outside the AUTOSAR specification and gain a simple integration path to other distributed systems. It also ensures that architectures evolve in time and space, providing a path to future-proofing current investments.
AUTOSAR Classic
The RTI Connext Integration Toolkit for AUTOSAR Classic is a complementary resource designed for Connext Drive components. It supports automatic conversion of data type definitions across standard formats (OMG® IDL, OMG DDS-XML and AUTOSAR ARXML), as well as the generation of supporting C code for data conversion and marshaling between the RTE and DDS communication frameworks.
ROS 2
RTI supports the ROS 2 open source project. Connext Drive provides the ROS community with a powerful connectivity framework that is scalable, has robust security properties, and is proven in mission- and safety-critical production environments. The RTI Connext Integration Toolkit for ROS 2 enables systems built on ROS 2 to take full advantage of Connext Drive and its ecosystem to quickly resolve problems of scalability, performance and operation in the most demanding environments, while retaining the use of familiar ROS 2 tools and packages.