RTI Connext and Intelligent Distributed Systems
RTI is the best in the world at connecting intelligent, distributed systems. These systems improve medical care, make our roads safer, improve energy use, and protect our freedom. Based on the Connext databus, RTI's software allows applications to exchange data in real time and provides the non-stop availability and security essential for mission-critical systems. The Connext databus enables applications to work together as one, integrated system, significantly reducing development, integration and maintenance costs.
Connext has proven successes in thousands of safety- and mission-critical systems including autonomous vehicles, connected medical devices and next-generation defense systems.


Learn What's New in Connext 6.1 »
Learn About Connext Long Term Support »
---
Connext Highlights
Connext is the first connectivity software for highly distributed autonomous systems. It delivers the low-latency, high-reliability, scalability and security essential to complex data distribution across platforms and systems.
The Connext databus uses a powerful data-centric connectivity paradigm for distributing and managing real-time data.
With 70% market share and leadership positions at key industry consortia, RTI is dedicated to advancing open standards for real-time applications.
Connext delivers industry-best performance – on every supported platform – compared to other connectivity solutions.
The Connext Product Suite
The Connext Product Suite simplifies application and integration logic with a powerful data-centric model. Based on the DDS standard, all products in the suite manage data in motion and allow applications and devices to work together as one, integrated system.
Performance
Exceeds stringent real-time requirements and distributes high volumes of data with low latency.
Security
Provides fine-grained security through standardized authentication, encryption and access control.
Scalability
Integrates software modules and teams. Discovers data and devices automatically allowing for ease of system scalability.
Reliability
Delivers nonstop availability with no single point of failure. Ideal for mission-critical systems.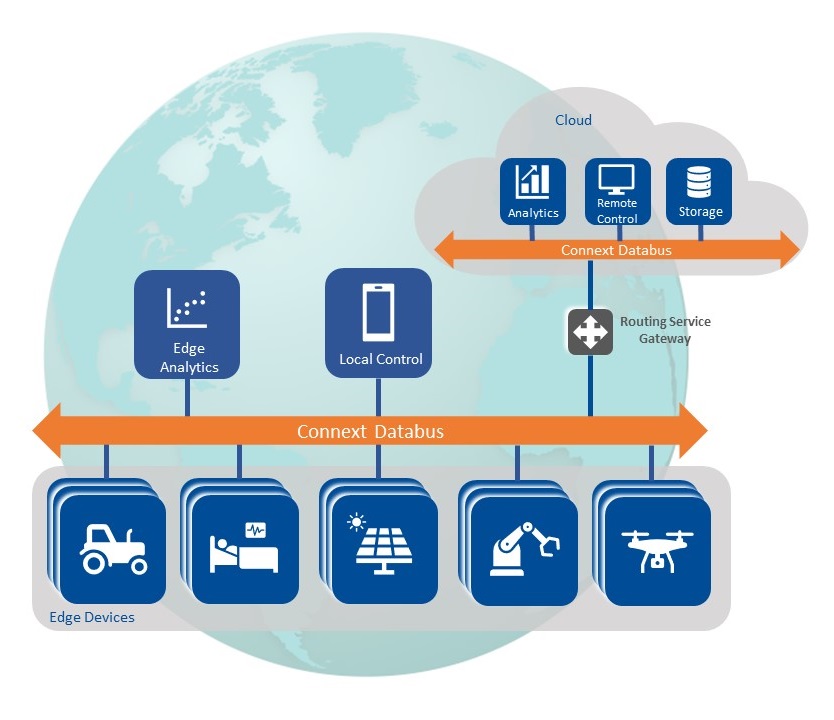 Connext: Data-Centric Framework for Performance, Scalability, Autonomy and Reliability
With the Connext data-centric approach, applications and devices automatically discover each other and talk peer-to-peer, over reliable multicast, across platforms and large-scale and geographically distributed systems. No message brokers or servers are required. The result:
Latency in the microseconds, even with many subscribers
Throughput of millions of messages per second
Non-stop availability with no single point of failure
Autonomous operation in highly distributed systems
---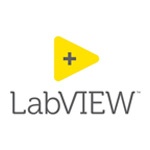 LabVIEW
RTI DDS Toolkit provides a secure and interoperable data communications infrastructure for NI LabVIEW.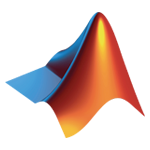 MATLAB and Simulink
Connext integrates with MATLAB and Simulink to model, simulate and generate code that enables DDS connectivity in embedded systems.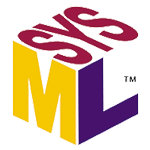 UML & SysML
Connext integrates with leading UML & SysML modeling platforms to develop DDS applications.
---
Case + Code Examples
Case + Code helps developers build distributed systems using Connext and includes real-world distributed system use cases, essential design, code and configuration, and working code examples.
---
Customer Snapshots
RTI Connext is proven in real-world applications across industries to connect and secure mission-critical, intelligent systems.
Pricing
We offer simple and fair pricing. Depending on the nature of your project, pricing options include Commercial, Research, Academic and Open Source licenses. We also offer a free 30-day trial.
Commercial Licenses
Pricing is based on the number of developers using Connext on your project. Distribution of applications that use RTI core products is royalty-free.
Call us to get started
Free
Try a fully-functional version of the leading software connectivity framework for distributed systems, Connext, for 30 days.
Get Started
Research and
University Program
RTI is committed to supporting universities in their research labs and classroom projects. We offer a free, one-year, renewable license to Connext® Secure for academic, noncommercial use.
Research and Non-Commercial
RTI offers special license programs for qualified research and non-commercial use. Download a free trial to apply.