World's Leading Data Distribution Service (DDS)
Compliant Connectivity Software
Real-Time Innovations (RTI) is the largest software framework company for autonomous systems. RTI Connext® , based on the DDS standard, is the world's leading architecture for developing intelligent distributed systems.
RTI serves on the OMG® Board of Directors and sits on the Leadership Council of OMG's DDS Foundation. The company edited the DDS specification and contributed to the RTPS interoperability protocol. RTI was the first company to support both DDS and RTPS.
RTI is an active member of the Industrial Internet Consortium (IIC), co-chairs its Connectivity Task Group and participates in testbed activities. RTI also co-authored the Industrial Internet Reference Architecture (IIRA), Industrial Internet Security Framework (IISF) and Industrial Internet Connectivity Framework (IICF). Connext is the first connectivity software designed to implement the layered databus pattern as defined in the IIRA.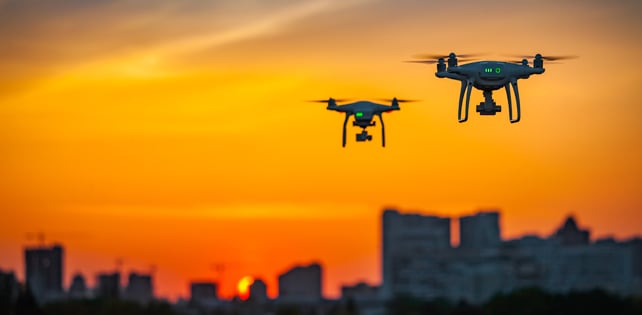 In addition to fully supporting the DDS specification, Connext also represents:
Mature and proven technology – Hundreds of customers have deployed more than 500,000 copies of Connext for their mission critical systems.
Advanced expertise – With 10x more customers than any other supplier, RTI has the most experience applying and leveraging the power of DDS.
Customer satisfaction – More than 95% of customers report they are satisfied with RTI software and support.
Vision of the future – RTI has an active internal research program and supports well over 100 commercial, government and university research projects.
Superior architecture – The peer-to-peer architecture RTI uses delivers the highest performance and scalability in addition to non-stop availability, without message brokers or daemon processes acting as a bottleneck or single point of failure.
Security – RTI has an inherently secure architecture, takes advantage of the protections in secure operating systems, supports authentication and encryption and offers Connext® Secure, the world's first turnkey messaging security solution that conforms to the DDS Security specification.
DDS Compliance
DDS API 1.4

Minimum profile
Persistence profile
Ownership profile
ContentFilteredTopic and QueryCondition

DDS Interoperability Wire Protocol (RTPS) 2.3
DDS Security 1.1
C++ Language DDS PSM 1.0
XTypes: Extensible and Dynamic Topic Types 1.1 (partial)
Remote Procedure Calls over DDS 1.0 (partial)
Web-enabled DDS 1.0
DDS XML Syntax 1.0
IDL 4.2
Learn More:
Autonomous Vehicle Production »
---