Building Avionics Systems for the Future
Today, the defense industry is strategically focused on modernizing systems. Noteworthy next-generation programs such as Joint All Domain Command and Control (JADC2) and Future Vertical Lift (FVL) are deploying complex digital capabilities at a break-neck time-to-field. These programs also come at a time when increased focus on cost and supply chain risk are driving innovative strategies across the industry.
RTI Connext TSS supports the evolution to the future battlespace by fulfilling the mandate of the Modular Open Systems Approach (MOSA). Connext TSS makes it easy for component developers and systems integrators to accelerate Future Airborne Capability Environment (FACE™) application component development and integration.


First-of-Its-Kind Connectivity for Safety-Critical Avionics Systems
Connext TSS has achieved two major industry firsts in Avionics. It is the first Transport Services Segment (TSS) to receive conformance certification to the FACE Technical Standard, Edition 3.1, and it is the first TSS available with RTCA DO-178C Design Assurance Level (DAL) A safety certification evidence. Combined with RTI Connext Cert, Connext TSS is uniquely able to deliver a reliable connectivity solution for modular, open, and safety-critical avionics systems that can help lower program risk.


Commercial Avionics
RTI Connext provides field-proven connectivity for mission-critical Urban Air Mobility (UAM) and eVTOL programs. It provides a path to commercial RTCA DO-178C and EUROCAE ED-12C DAL A certification, and runs on top of commercial avionics software standards such as ARINC 653, ARINC 661, DDS and POSIX for rapid integration.


Applications
RTI technology and expertise are proven around the globe in avionics systems built for the future.
Easy Technology Upgrade

Boeing AWACS Airborne Surveillance, Command & Control

The Boeing AWACS upgrade design is more open and supportable. Connext's open and extensible connectivity platform lowers maintenance cost.
Coordinate Operations

Shanghai Airport Authority

RTI Connext runs ground control at most major airports in the SE China Region (Shanghai PVG). Operations are extending to air traffic control in the future.
Enabling Advanced UAV Middleware

General Atomics Predator/Reaper

"The DO-178 version of the RTI Connext [DDS] middleware is a key part of our Airworthy MQ-9 UAS development program." – Jeff Hettick, Senior Engineering Director at General Atomics
Ground-Air Cooperative Control

General Atomics Ground Control Stations

RTI's connectivity platform, services and open architecture sped the development and lowered costs of delivering real-time data acquisition, analysis, and response for uncrewed aircraft systems such as Predator GA.
Uncrewed Vehicle Architecture

OSD UCS and FACE

RTI leads in defining a standard architectures for uncrewed vehicles and avionics. RTI chairs the OSD architecture for UCS (ground stations) and is a key contributor at FACE (avionics).
Interoperability in Avionics

IAI Avionics Group

IAI uses RTI Connext for real-time connectivity to achieve real-time situational awareness and unified communication for different aircraft types. New application introduction is reduced from years to months.
Looking for more? Check these out: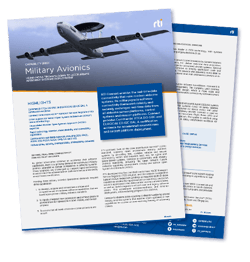 Military Avionics Capability Brief
Using MOSA technologies to accelerate airborne systems deployment.
Commercial Avionics Capability Brief
Secure, real-time connectivity for commercial avionics.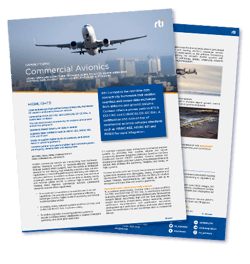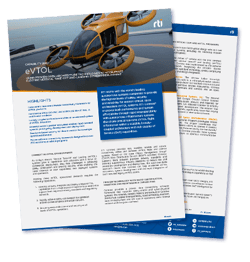 eVTOL Capability Brief
Accelerating eVTOL systems deployment with proven open architecture technologies.