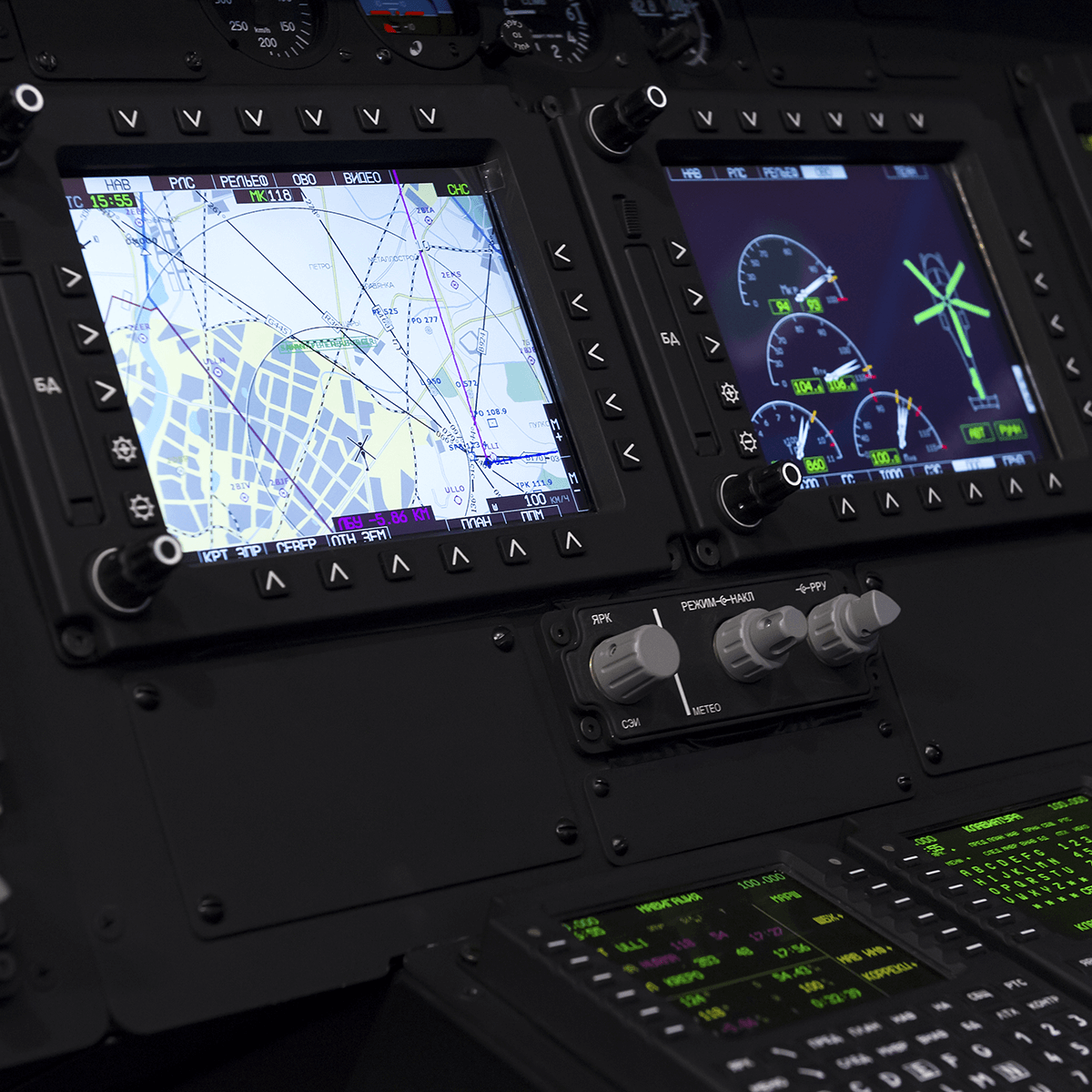 Modular Open Systems Approach Across Services and Programs
The Future Airborne Capability Environment (FACE™) Consortium is a government and industry organization that develops software standards and business approaches for military avionics systems. Its primary purpose is to drive down acquisition costs and promote innovation and rapid integration of software systems for portable capabilities across services and programs using the Modular Open Systems Approach (MOSA) . RTI Connext Transport Services Segment (TSS) is certified FACE conformant and delivers a proven, low-risk path to both FACE conformance and RTCA DO-178C safety certification.
Within the FACE architecture, the TSS provides the APIs and capabilities that portable components use to exchange data. To help component developers and systems integrators meet their connectivity requirements, RTI offers a Certified FACE Conformant TSS product, support, consulting and engineering services, including:
RTI Connext TSS for developers and integrators who want to take advantage of the Data Distribution Service (DDS

™

) standard in a system with FACE requirements.
RTI Connext Tools to accelerate development, debugging, testing, integration, and optimization—including run-time system and data introspection.
RTI Connext TSS For FACE Training to learn from RTI experts how Connext TSS enables rapid integration of Connext with other FACE software components.
FACE TSS Support Package to provide expert guidance and support for integration of the RTI reference implementation into a specific platform.
FACE TSS Design Services to develop customizations to the reference implementation necessary to meet system-specific requirements.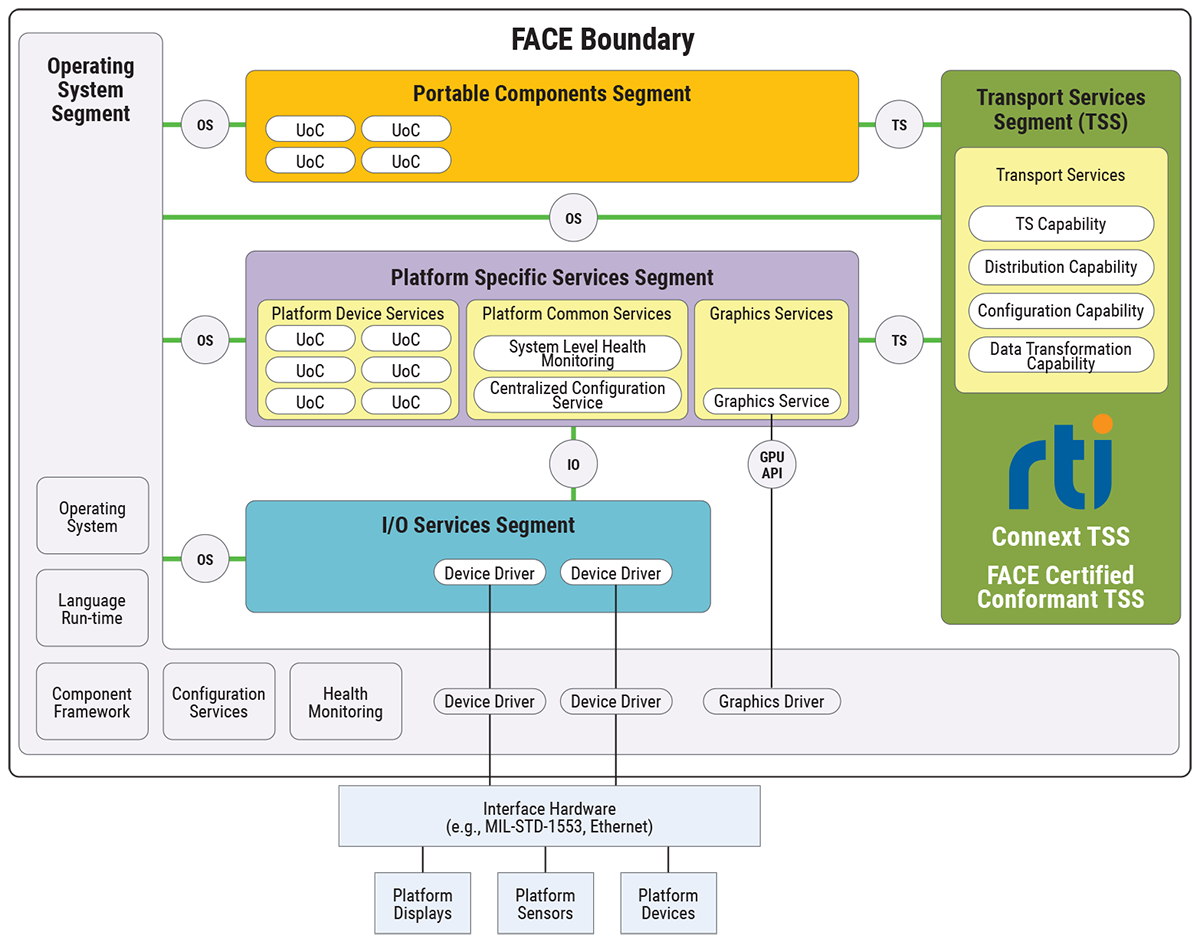 RTI, the FACE Consortium and The Open Group
RTI supports open industry standards and has been an active member of the FACE Consortium since 2010, and more recently the Open Group Sensor Open Systems Architecture™ (SOSA) Consortium.
Conformance Certification
RTI Connext TSS maps the FACE TSS Application Programming Interface (API) to the DDS API supported by RTI Connext products. Connext TSS is the first TSS to receive conformance certification to the FACE Technical Standard, Edition 3.1, and it is the first TSS available with RTCA DO-178C Design Assurance Level (DAL) A safety certification evidence. In addition, RTI's tools accelerate development and integration by making it easy to debug connectivity issues, visualize a running system and analyze live data.
Looking for more? Check these out: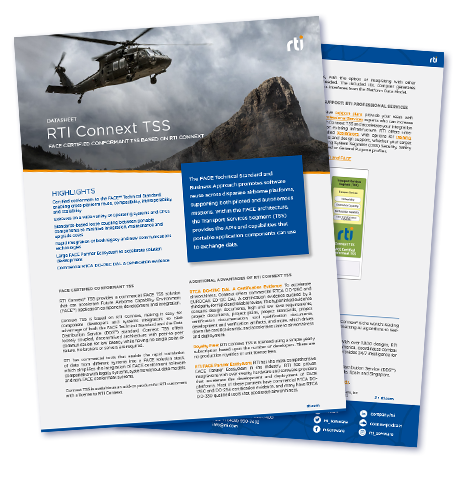 Connext TSS & FACE
More on software reuse across disparate airborne platforms, supporting both piloted and autonomous missions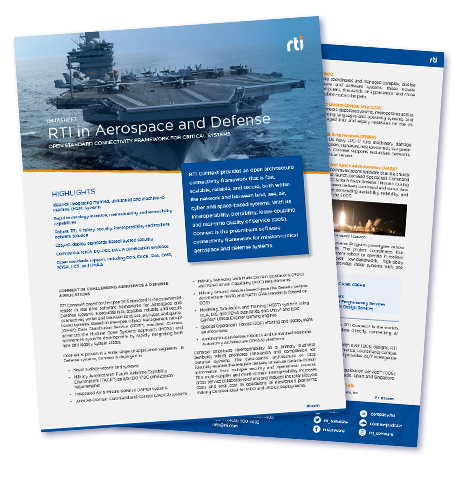 RTI in Aerospace and Defense
Read how RTI has earned our leadership role in real-time software frameworks for Aerospace and Defense systems