Featured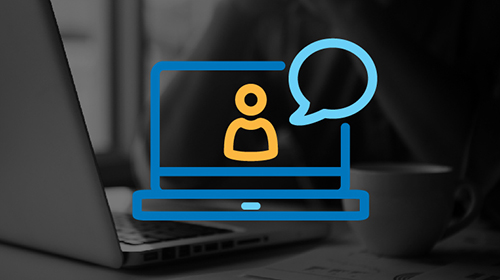 September 10
"Inside DDS" Quarterly Series
WEBINAR
Whether you're considering the Data Distribution Service (DDS) Standard for your distributed system application design project or simply curious how complex computing systems communicate, this quarterly series is for you!
August

August 11

IOT WORLD VIRTUAL - IIC PARTNER WORKSHOP

VIRTUAL CONFERENCE

Join RTI CEO, Stan Schneider, at the IIC Workshop at IoT World Virtual Event. Stan will present "Autonomy Behind the Car" and a joint session with Kai Hackbarth, Business Owner Industrial, Bosch.IO "Over-the-Air Silicon Updates for Programmable SOC's".



August 27

Architecting Your System with Connext DDS, Part 5 of 6 - RTI Tools: Quickly Solve Configuration Errors in Distributed Systems

TECH TALK

Part 5 of our "Architecting Your System with Connext DDS" Tech Talk Series. This webinar will provide a guided tour of the many tools RTI provides that can help you avoid configuration issues, inspect live data streams, generate code, set detailed QoS policies and monitor network connectivity.



September

September 22

GVA and DDS: Leveraging Important Features in the Evolving Open DDS Standard

WEBINAR

Join us in this webinar to learn more about the features of DDS that are of critical importance to GVA. We will also explore some of the newer features introduced in the latest versions of the OMG specifications that govern DDS.

September 24

Architecting Your System with Connext DDS, Part 6 of 6: Efficiency in Overdrive: How to Analyze DDS Traffic Using Wireshark

TECH TALK

Part 6 of our "Architecting Your System with Connext DDS" Tech Talk Series. In this session, we'll show how to use Wireshark for several analysis activities, including measuring performance, determining whether a system is working as expected and debugging different types of communication issues.

October

October 7 - 8

TSN/A Conference - Technology and Applications

VIRTUAL CONFERENCE

Join Reiner Duwe session at TSN/A Conference to discover about early practical experiences with building real-life DDS systems on top of TSN networks, with early adopters in the domains of automotive/transportation and industrial control.



October 20

Internet of Things: From Sensor to Cloud

CONFERENCE

Reiner Duwe will provide a session on "Building a software-defined Industrial Automation Architecture" at the TSN/A Conference in Stuttgart, Germany.