Robotically-Assisted Surgical Systems
Medical robots are being increasingly utilized for surgical procedures, diagnostics, image-guided interventions and drug delivery. Robotically-assisted devices are helping clinicians safely perform delicate, complex procedures with accuracy, flexibility and reliability. Patients recover faster, with less pain, and fewer complications.
RTI is partnering with the leading medical robotics companies to deliver next-generation systems that integrate:
Advanced robotics, sensors and instrumentation
Visualization, AI, AR/VR integration
Surgical autonomy
Remote surgery and monitoring
Data fusion, analytics and integration across devices and ecosystems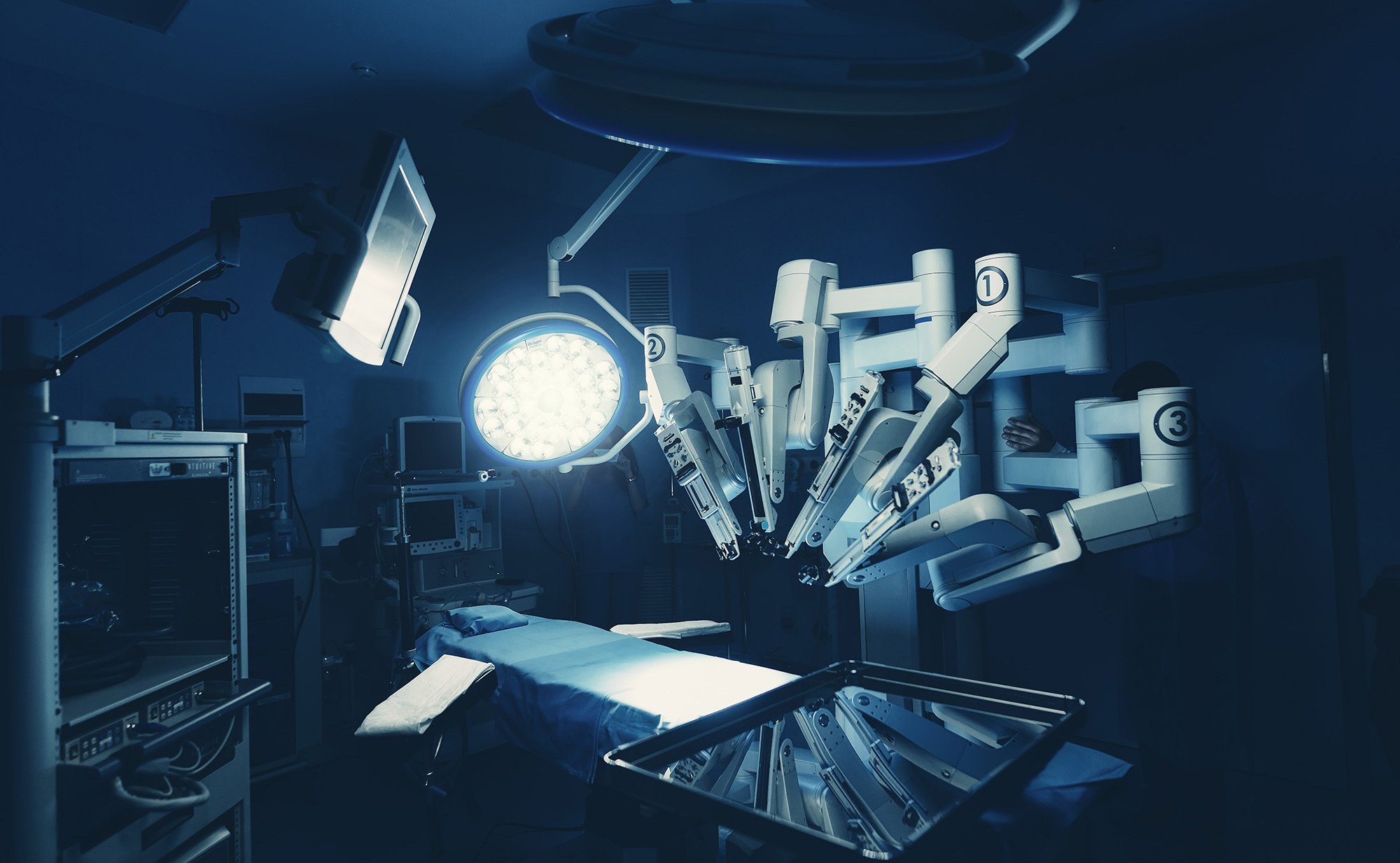 RTI Connext® is Solving the Design Challenges of Robotically-Assisted Systems
Robotically-assisted surgical systems are increasingly incorporating a convergence of intelligent technologies and systems to improve patient outcomes, surgical/care efficiency, and device operation across a broad array of clinical procedures.
To fully leverage new and enabling technologies, data connectivity requirements, and clinical user needs, robotically-assisted systems need to be designed with flexible and interoperable architectures that allow for rapid and efficient device evolution, while also addressing demanding and simultaneous requirements for reliability, cybersecurity and performance.
RTI Connext is the distributed and real-time software connectivity framework that addresses the flexible and demanding compute needs of robotically-assisted systems from the edge to the cloud.


Reliability and Safety/Security: Low latency connectivity for real-time access, control and monitoring.
Reliable connectivity with no single point of failure and configurable Quality of Service (QoS)
Fine-grained and configurable security for confidentiality, integrity and access control
Safety and security design with decoupled architecture
Proven safety-critical communication framework in 1,000's of distributed and autonomous systems
Faster and more efficient software development lifecycles:
Development programs need to meet timely business objectives and user needs. Development resources need to be utilized efficiently to focus on the design of value-add features:
Enable efficient parallel/distributed team development and integration
Allow teams to focus on applications over infrastructure – accelerating development and reducing software maintenance costs
Provide comprehensive support, tools, services and third-party technology integrations
Flexible and interoperable systems: Configurable and adaptable data interoperability across systems, devices, product families and legacy systems.
Decoupled architecture and cross-platform support

Device mobility and system access/control across networks and hospital infrastructure
Security-by-Design to satisfy regulatory, hospital and program requirements:
Flexible/fine-grained security configuration for optimal performance and efficiency across the device ecosystem
Secure communications through authentication, access control and encryption (Connext® Secure)
Expert security assessment, consulting and training services
RTI Accelerates the Next-Generation in Medical Robotics
Leveraging our distributed system connectivity expertise in safety-critical, intelligent and real-time autonomous systems across industries, RTI delivers world-class solutions, technology integrations and services to accelerate the development of flexible, lower cost and increasingly precise and intelligent robotically-assisted surgical systems.


RTI Partners and Technology Integrations
---