The Forecast from APAC: Sunny, with a High Demand for DDS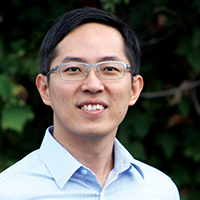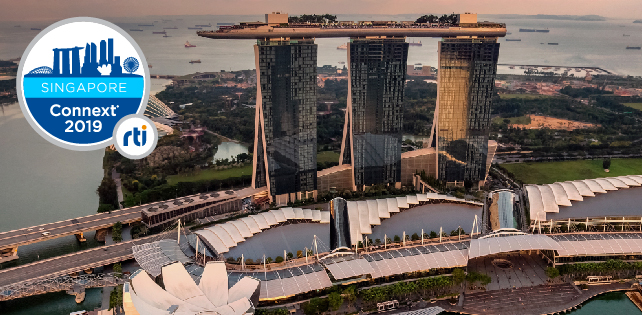 Reflections from the Singapore Connext Conference
I'm pleased to share that RTI's first-ever APAC users conference – the Singapore Connext Conference 2019 held on October 2nd and 3rd – was a tremendous success! Over 125 attendees from several countries and industries participated in two dynamics days of shared learning and networking. Thank you to all those who attended the event; I hope you enjoyed it!
The conference was opened by RTI CEO Dr. Stan Schneider, who shared his viewpoint that smart machines with edge autonomy will disrupt all industries. His talk included numerous RTI customer success stories from around the globe. At the technical vision session, RTI CTO Dr. Gerardo Pardo-Castellote highlighted the importance of agility over power in this new IIoT era, and explained why a fully distributed architecture is the key to achieving edge intelligence. He also highlighted why the Data Distribution Service™ (DDS) standard is the ideal foundation for accommodating the increasing node complexity over a dynamic network environment.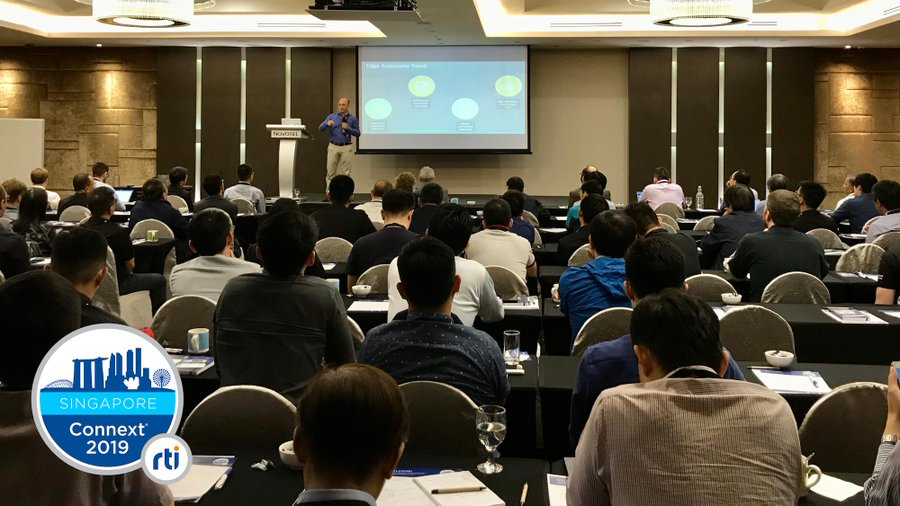 Other speakers shared case studies, technical insights, market analysis of autonomous vehicles and more, and we were delighted by how well all of our speakers were received. Among the feedback received were comments on the customer presentations, including:
"It is really rare to see this type of sharing from customers, especially with such level of detail."
"I learned a lot, and feel I can now better appreciate your technology, thanks to the context that was provided from RTI end users."
It was our sincere honor to also have NCS, Baidu, Tenaga Nasional Berhad (TNB) and Advanced Remanufacturing and Technology Centre (ARTC, A*STAR) on stage to share their first-hand experience with RTI Connext DDS and take questions from the audience.
On behalf of RTI, I would like to say a big THANK YOU to all of our external speakers! Here are some quick highlights from their presentations:
NCS: Keith Leong (VP, Global Delivery) and Kelvin Khoo co-presented NCS's vision in 5G and robotics, and discussed how their robotic fleet management solution works using DDS as the core communication framework.
Baidu: Mr. Wei Dounan discussed the Baidu Apollo Enterprise platform and explained the benefits Connext DDS brings to its autonomous drive/valet parking solution.
Tenaga Nasional Berhad: Encik Wan Azlan highlighted how DDS is being used in the TNB Grid of the Future. He detailed the reasons why this grid needs to be reliable and cost-efficient in delivering a mix of clean and sustainable sources for fixed and distributed generation, in order to meet fast-changing customer demand in an uninterrupted manner.
ARTC: Dr. Carlos Toro focused on how Industry 4.0 is being implemented in the real-world scenario of the Model Factory @ARTC, and why DDS has proven to be pivotal in enabling its systems to distribute and act on real-time information across OPC UA and across the factory.
In addition to all of the compelling speakers, attendees were able to gain further value from face-to-face consulting with RTI technical experts, as well as from the real-world experiences of DDS power users. I saw multiple discussion groups formed during the networking breaks, with some groups even drawing diagrams to explain their ideas. Kudos to the engineering spirit!
Is IIoT Ready for Prime Time in APAC?
Among the top business-related questions I received during the conference were the following:
"Do you think IIoT is ready for prime time?"
"Where do you see most of the real IIoT opportunities in the region?"
These are both great questions, especially as they relate to the current business climate in the region. To answer the question, for IIoT in APAC, the time to act is now. APAC is a huge market, but it is also a very fragmented market, and things are moving at a slightly different pace from the rest of the world. But the momentum is nonetheless exciting, as we're seeing positive signs and early successes from our customers in the areas of autonomous vehicles, robotics, smart grid and infrastructure and industrial automation.
The enthusiastic response to this conference clearly affirmed the high level of interest in these specific areas and applications. It also proved that DDS is the right platform to develop and run complex distributed systems, through the real-world deployments that were showcased over the two days. Our audience appreciated the opportunity to hear shared wisdom directly from companies here in APAC that are already using DDS successfully.
RTI's newly-launched presence in Singapore is another important step in our commitment to help ensure our customers' success around the world. I'm honored and pleased to lead our expansion in APAC!
About the author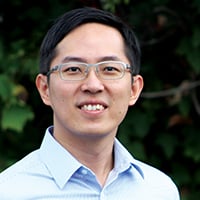 Kelvin Hor, RTI Regional Manager, APAC
Kelvin leads RTI's business strategy and sales activities in the Asia-Pacific region, focusing on expanding the ecosystem and customer base, especially for fast-growing markets like autonomous vehicles, robotics and IIoT.
Prior to RTI, Kelvin served the Director of Solution Sales at Sigfox for the Asia-Pacific region and before that, he served in multiple business development roles at Wind River. On top of his experiences in the commercial world, Kelvin has more than 15 years of experience in dealing with various programs in the military, aerospace and defense markets.
Kelvin graduated from the Computer Engineering program at the National University of Singapore and received his Masters degree in Computer Engineering from Nanyang Technological University, Singapore.
Subscribe to the RTI Blog