The Future of Live TV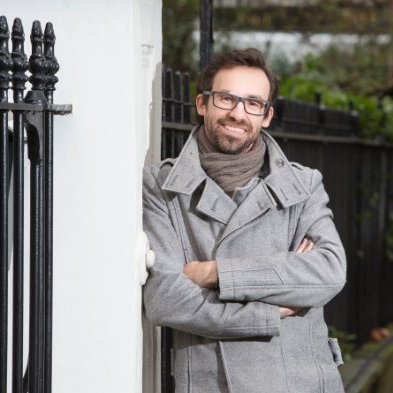 The Future of Live TV Production and Broadcast needs to be defined by the expectations of the consumer. This is not just about content access. It's about the content experience itself.
Filmmaking recently underwent a similar change that has set the baseline for these new expectations. Progressive filmmakers such as George Lucus only saw computing as a tool to
enhance
live-action films. However, a small team, supported by Steve Jobs, departed Lucus Films to form Pixar in the belief of a different future; the ability of software and compute power to
create
feature films. The result was Toy Story released 20 years ago [1].
After 16 years of research for one of the world's largest sports rights holder I believe live sports productions have reached the same tipping point. The most progressive sports broadcasters only enhance live productions, but we now have enough advancement in software and processing power to capture 3D worlds, real life in real-time, and create completely new live event experience using this compute power.
This is what happens when the Industrial Internet of Things (IIoT) is applied to Live TV Broadcast. Without recognising this potential the TV Industry risks having its own Kodak moment [2] as new competitors such as Apple, Google, Amazon become uniquely positioned to deliver this future.
The Future of Live Event Experiences
Live sports will be the first battleground, but this shift will impact the commercial foundations of the entire broadcast industry[3]; competitors will enter the sector with a completely differentiated offering to existing linear TV broadcast that opens up new market opportunities for right holders and platform providers.
The capture of real 3D worlds in real-time sets the stage for radically different user experiences: watching major events from any perspective you choose — live, cinematic views from any location at any resolution. Anyone, anywhere to control the action, the stories to follow, anyone can direct, anyone can fly the camera, it's personalised or shared, it's lean back or lean forward, it's live or time-shifted, it's mobile, tablet, game console, TV, cinema, VR (Virtual Reality).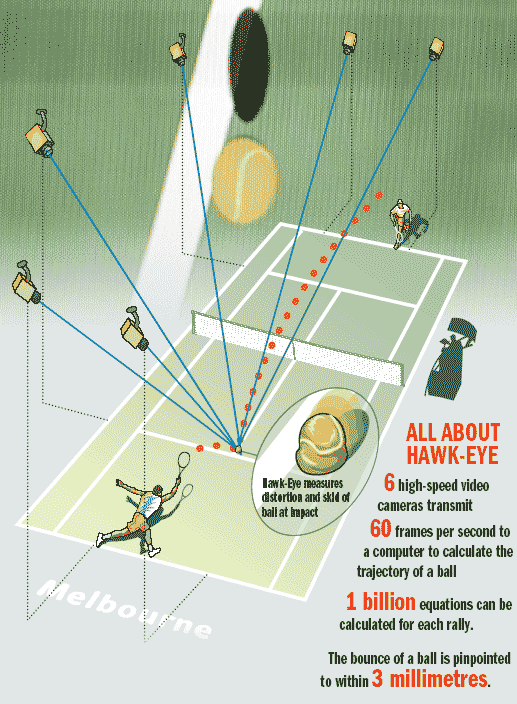 These completely new live event experiences can only be created using computing and will uniquely target the capabilities of modern end user devices; touch screens, gyros, controllers and voice interactions that have become natural to young and old.
The IIoT enables converged content acquisition for a diverged audience.
Current Industry Direction
The broadcast TV industry is picture quality driven — increasing resolution (HD, 4K, 8K), High Dynamic Range (HDR), Wide Colour Gamut (WCG) and High Frame Rate (HFR) are all future directions being considered[4]. Ever increasing communication speeds will be required.
The industry bodies are looking towards IT networking hardware to meet the demand – leveraging R&D investments that have been driven by other industries while broadcasting was creating it's own single purpose hardware appliances.
Bandwidths are driving COTS (Commercial Off-the-Shelf) IT adoption in TV Broadcast — not compute. However, new experiences can only be created with compute.
The TV Industry has recognised it is being out paced by the development of IT networking R&D investment. The same is also true about communication protocols and processing; the combined efforts of multiple industries are perhaps best defined by what IBM describe as "the next paradigm in computing – data centric systems"[5].
This system of systems thinking is currently missing from the TV Industry's standardisation approach but it's fundamental to the future of Live TV Production. Not only is the industry relying on human image interpretation but also upon human communication and human control.
Our research at London Live leads us to believe that a standardised middleware called the Data Distribution Service (DDS) delivers the right mix of data-centric, open standard, real-time communication. Not just for carrying information between systems but also for the individual images themselves – each frame uniquely identified, so that it can be analysed, correlated and manipulated in isolation, or in time or spatial groups. London Live is now working towards creating a fully reactive TV studio environment based upon this open standard.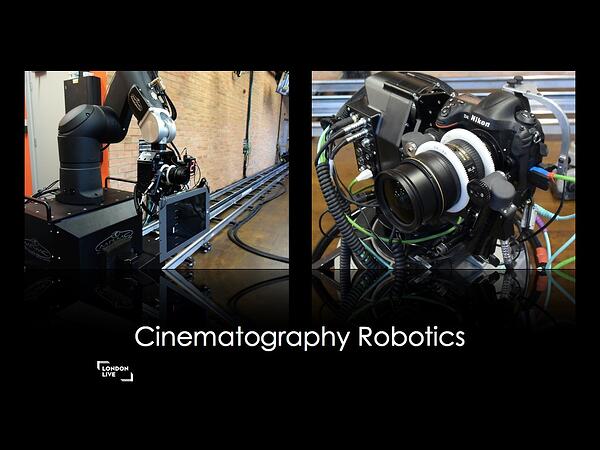 TV's Kodak Moment?
The full implications of the shift towards a computing based future are not yet addressed and some analysts predict TV broadcast risks having its Kodak moment.[6]
Without considering the requirements of future user experiences, the industry risks locking itself into standardisation that will, ultimately, limit what is possible.
Mapping of 3D worlds is the direction experiences are moving in. Ari Emanuel, co-CEO of William Morris Endeavor (WME) and IMG, an entertainment, sports and media agency, has stated: "The future of media and entertainment is not going to be a flat screen. OTOY[7] is building the content pipeline for the next generation of movies and computer graphics, where immersion and presence will be a key axis of the creative process."
Is that where the Live TV Broadcast Industry is heading?
In 2014 GE Chairman and CEO Jeff Immelt made a powerful statement about the impact of the IIoT future "If you went to bed last night as an industrial company, you're going to wake up this morning as a software and analytics company."[8]
The major risk is that TV industry's shift to a software future is being based upon foundations that assume human interpretation of images - foundations that do not scale. Just as proprietary broadcast systems are designed to make these human processes efficient – but not to change them – the current approach to IT adoption runs the same risk.
New competitors
If broadcasters don't create new experiences others will — Apple, Amazon, Google are the competitors now.
The key asset is no longer the TV broadcast transmission to the home via terrestrial, cable, satellite. The key asset is the cloud-based ecosystems competitors are building. They compete on the total experience that can be delivered using this infrastructure. The experience now combines the user devices (they design), the OS and App software (they write) and the core data centres (they've built). They compete on the intellectual property that differentiates the total experience.
Content of all types is layered on top.
The future of Live TV is compute-centric and Live TV communication has to become data-centric to enable new consumer experiences.
Footnotes
[1] President of Pixar Animation and Disney Animation, Ed Catmull, Creativity Inc. Over coming the unseen forces that stand in the way of true inspiration
[2] North River Ventures http://www.northriver.com/ventures/broadcast-tv-dead-man-walking/ & Profiting From the Cloud Membranes Part Four (http://vimeo.com/102073844 @ 3m50s) My only point of difference is that I do not see live sports as a form of protected linear media services

—

in fact I believe that the application of compute to live event capture (sports or news) will be the industry tipping point

—

perhaps these will be referred to as "spatial media services" rather than linear/non-linear.
[3] Other live events, including global news, will follow.
[6] North River Ventures http://www.northriver.com/ventures/broadcast-tv-dead-man-walking/ & Profiting From the Cloud Membranes Part Four (http://vimeo.com/102073844 @ 3m50s) My only point of difference is that I do not see live sports as a form of protected linear media services - in fact I believe that the application of compute to live event capture (sports or news) will be the industry tipping point – perhaps these will be referred to as "spatial media services" rather than linear/non-linear.
[8] Third "Minds + Machines" Summit http://youtu.be/djB6BmBda6Q & http://fortune.com/2014/10/10/ge-data-robotics-sensors/
Subscribe to the RTI Blog