Switching Gears: Why Automotive Design is Shifting From Hardware to Software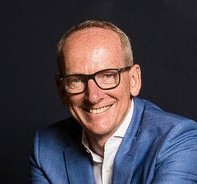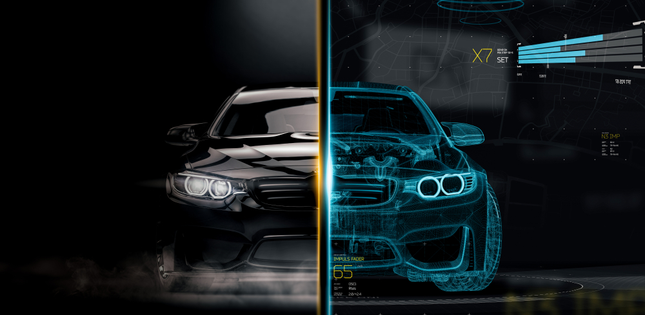 Nearly 30 years in the automotive industry is a long time. I have had the opportunity to directly guide design an electronics strategy for numerous automotive Tier 2, Tier 1 and OEM companies and I have to say, it's not a thing one tires of, either as a participant or an observer. From the legendary Porsches and Ferraris of the past to today's astonishing new designs that are driven by evolving electric and autonomous technology, the road to innovation in the automotive market is never-ending.
Beyond my industry involvement, I would say that just being a native of Germany gives me a unique perspective, as well. Over there, roughly half of the autobahns have no formal speed limit, so local automakers have always been under pressure to continuously improve their cars to satisfy demanding German drivers who tend to expect the very pinnacle of performance, or they just won't buy one. Safety is very important too, of course. Safety, after all, is something you want in a passenger car that's going to routinely be exceeding 100 miles per hour.
That idea of continuously pushing the boundaries of design excellence has now reached a sort of technological apotheosis for OEMs and Tier 1s. We're in the midst of what I tend to refer to as the second electronic revolution for the automotive industry. The first of course was putting computer systems in passenger cars to electronically control and monitor engine performance, components and accessories. The second revolution, however, involves design principles that are quite a bit more complicated than that – principles that rely on the transport of staggeringly high volumes of data in order to work safely, correctly and efficiently.
The Speed of Innovation
The automotive industry has had to make a variety of quick course corrections, as OEMs are sometimes unsure of how to address the complexity of software and the speed of innovation that software brings. Hardware didn't have these complexities. While OEMs are still hardware-centric for creating many important features, building the vehicles of tomorrow can't happen without a shift to software. And this shift needs to happen at the prototype stage, factoring in all requirements ahead of time.
Why? Because these vehicles must be able to anticipate and prevent accidents from happening, and this requires the flawless transport of massive amounts of data. For example, consider the fact that the environment around an autonomous vehicle or semi-autonomous vehicle is a constantly changing panorama - all data is critical and needs to not only be captured correctly from the sensors, but also be processed quickly and acted upon correctly in real-time. Software can do this, but hardware cannot. Essentially, the goal is to connect the car to the world, and that means a tidal wave of data.
Unfortunately, the software needed to achieve Level 5 autonomy is not something that can be thrown into the mix at the last minute before going to market. For this reason, OEMs realize that they need Tier 1s to help them tackle sensor fusion and safety certification as early in the development process as possible. Tomorrow's autonomous vehicles require advanced support and a new level of safety that is 100% reliable and conforms to specific industry safety standards. So, it's fair to say that going to market without that crucial safety strategy in place would constitute an unacceptable level of risk for any automaker. Plus, when it comes to launching something new in a competitive market, the first impression and initial press coverage can have a dramatic impact on customers' buying decisions.
Why DDS Delivers Peace of Mind
When it comes to designing the autonomous cars of tomorrow, settling on the right architecture during the design phase is vitally important, in order to reduce risk from the get-go. In my opinion, distributed architecture is the key. The best way to do that is building it on a Data Distribution Service™ (DDS) framework, which provides a proven foundation for a highly resilient and responsive distributed control system. In this environment, autonomous functions and safety certification systems are all enabled by software, with the ability to specify detailed Quality of Service (QoS) parameters for all dataflows to ensure high performance and ultra-low latency.
What impresses me about products like RTI Connext DDS and Connext Drive is that they address the challenge of running distributed systems by using a data-centric design (the DDS databus in the middleware layer), which enables fine-grained control and rapid processing of all critical data. This innovation opens the door to building a production-grade system for all facets of autonomous vehicle design and fully exploits what DDS brings to the table. Which is important, because DDS is the only technology that can deliver microsecond latency, ISO 26262 safety certification, top security and operational proof in billion-dollar product lines.
Familiar names such as Audi and Volkswagen are among the carmakers that are using Connext DDS to enable high-performance connectivity for testing and enhancing their designs.
Conclusion
Let me close by posing a question to those of you reading this: If you wanted to build a fleet of autonomous vehicles, and there was a way to save millions of dollars in cost while reducing risk and accelerating time-to-market, which direction would you go?
While we will never forget the automotive innovations of the past, shifting the emphasis from hardware to software whenever possible is not just an economic necessity at the system level. It's also the gateway for turning tomorrow's autonomous car designs into ever-more sophisticated works of art.
About the author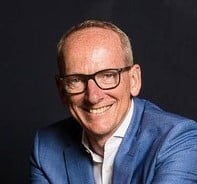 Karl-Thomas (KT) Neumann has 30 years of experience in the automotive industry holding former CEO positions at Opel, Volkswagen China and Continental. He also worked in the startup world with the Los Angeles-based electric vehicle startup CANOO and now serves on various boards and as the automotive advisor on RTI's Advisory Board.
Subscribe to the RTI Blog