Pilot Training Next (PTN) Next: RTI Enables Simulator Interoperability at the Central Florida Tech Grove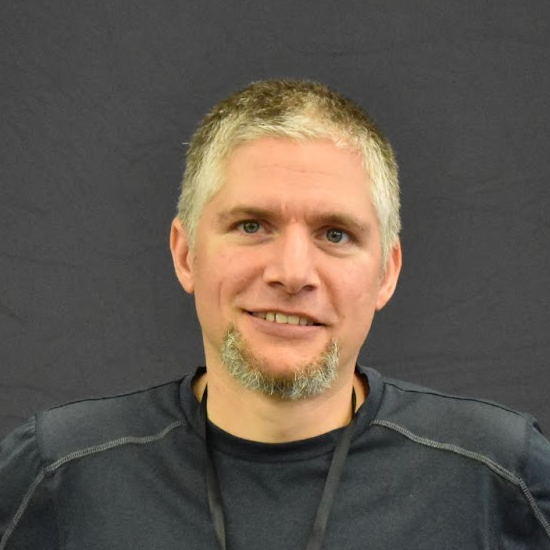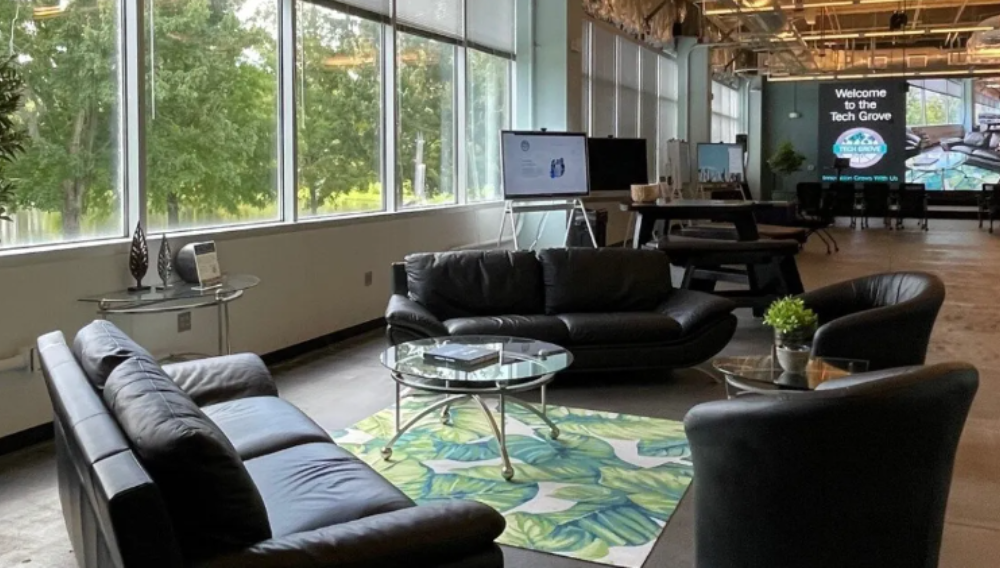 Guest blog by Jordan Dauble, Founder of SimBlocks.io
The Central Florida Tech Grove is a community-driven initiative that aims to foster innovation and collaboration in the region's technology industry. The initiative was launched in response to a growing need for a centralized hub where tech entrepreneurs, startups and established companies can connect, learn from each other, and access the resources necessary to scale their businesses.
At its core, the Central Florida Tech Grove is about breaking down barriers and building bridges between different stakeholders in the UCF tech ecosystem that serves the Modeling, Simulation and Training needs for the major armed forces branches of the US DoD. Their belief is that by bringing together entrepreneurs, investors, educators and community leaders, they can create a thriving innovation ecosystem that benefits everyone.
One of the main goals of Central Florida Tech Grove is to provide support and resources to tech startups in the region, including innovative tech companies like SimBlocks.io.
SimBlocks.io and RTI
Back in 2018, SimBlocks.io entered into a partnership with RTI on the heels of being a part of the same team that had an initial winning proposal for the U.S. Army Synthetic Training Environment (STE) Program. SimBlocks.io specializes in building standards-based simulation software and 3D digital twins for the gaming, defense and aerospace industries. The One World SDK for Unity, for example, is a powerful simulation toolkit that allows developers to rapidly create whole-earth visualizations.

What's unique about SimBlocks.io? It's the approach to solving real-world problems through simulation, which is based on leveraging real-time 3D game engine technology to build scalable virtual worlds using geospatial map data and terrain databases. By harnessing the power of advanced gaming engines such as UnityⓇ and Epic GamesⓇ Unreal EngineⓇ, users can experience highly realistic, interoperable and immersive environments that can be used for a wide range of commercial and defense applications.
New Opportunity in Play: Tech Grove's Armed Forces Game Jam
While the Tech Grove is relatively new, it already has created several events and provided valuable hardware that provide the MS&T community with opportunities to showcase their capabilities. For example, The Air Force Agency for Modeling and Simulation (AFAMS) provided four standalone Pilot Training Next (PTN) systems to the Tech Grove. PTN is meant to revolutionize pilot training through the use of modern, immersive technologies such as augmented reality (AR), virtual reality (VR), artificial intelligence (AI) and human-machine interface (HMI) using low-cost commercial technologies. But the PTN sleds were all standalone. This means that they didn't work together and we were not interoperable.
Through SimBlocks' participation in the second annual Armed Forces Game Jam, SimBlocks was given the opportunity to connect the standalone PTN systems and network them together for joint training in a shared simulation environment. SimBlocks experimented with several networking solutions and chose to use RTI ConnextⓇ, as it provided a flexible data model, ease-of-use and helpful data debugging tools. RTI implements the open Data Distribution Service (DDSTM) standard through Connext. AFAMS and the Tech Grove allowed continued access beyond the Armed Forces Game Jam for SimBlocks to integrate the four systems using Connext, as well as demonstrate Connext's interoperability with another Live-Virtual-Constructive standard called the Common Image Generator Interface (CIGI), which was used to control the synthetic entity states, positions and cameras on top of the One World SDK for Unity.

Block diagram of the interoperability of the four PTN systems using the open DDS and CIGI standards
Data-Centric Simulator Interoperability Opens Many Doors
Integration was easy with Connext. RTI has an impressive set of tools for integration visualization. Ensuring that each PTN used the same data model and the same Quality of Service (QoS) parameters for networking. That traffic was easy to visualize with RTI's Administration Console tool.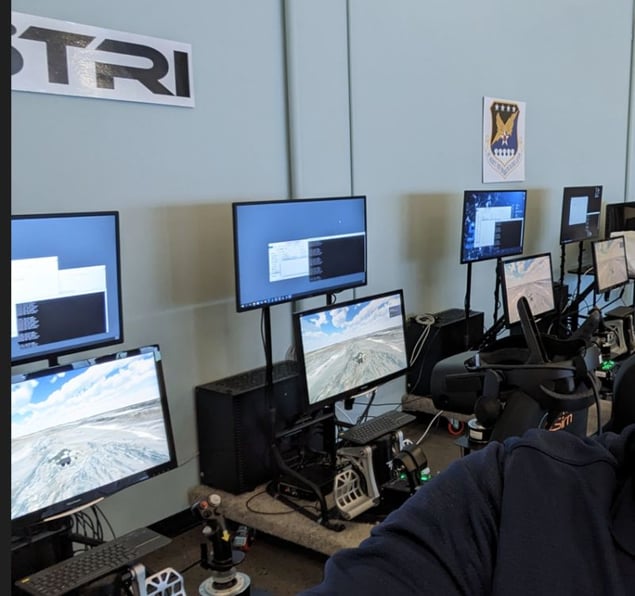 What's the next objective? Expanding on these capabilities to have fully interoperable, multiplayer PTNs leveraging open standards such as DDS and CIGI, integrated with real-time 3D game engines. The PTNs could each be configured to be different aircrafts that interoperate with each other. This creates a new set of scenarios for a wide variety of joint mission vignettes for different training purposes. Now that they are interoperable through Connext, adding in RTI ConnextⓇ Secure will be easy. Connext Secure is a set of DDS plugins that enable Authentication, Role-Based Access Control, Cryptography of each individual DDS Topic, Data-Tagging and Logging. This would allow for certain PTN sleds to have different security profiles for joint training.
By harnessing the power of Data-Centric Interoperability provided by RTI Connext, several real-world joint training objectives are possible. For more information see RTIs Simulation and Training page and check out SimBlocks.io. SimBlocks.io will participate in the next annual Armed Forces Game Jam later in 2023.
About the author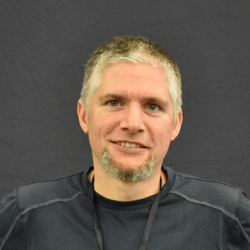 Jordan Dauble is the Founder of SimBlocks.io. Mr. Dauble is an experienced software engineer in the gaming and military simulation industries, specializing in C++ programming, real-time 3D graphics, game engine development, SISO standards integration, geospatial processing, and virtual worlds.
Subscribe to the RTI Blog