RTI Administration Console is an essential tool for data visualization directly from your system as well as troubleshooting and monitoring all Connext® infrastructure services . The Administration Console minimizes troubleshooting time and effort in all stages of application development by proactively analyzing system configuration and log messages. Problems are highlighted, making them easy to find and address.
Features
Provides detailed views of the Connext system. Filtered by System, Process, Domain, or Topic
Inspects and visualize instances and samples
Shows samples as graphs or tables
Identifies Quality of Service (QoS) mismatches (match graphs)
Finds data type mismatches
Discovers and inspects processes, topics and Data Types
Details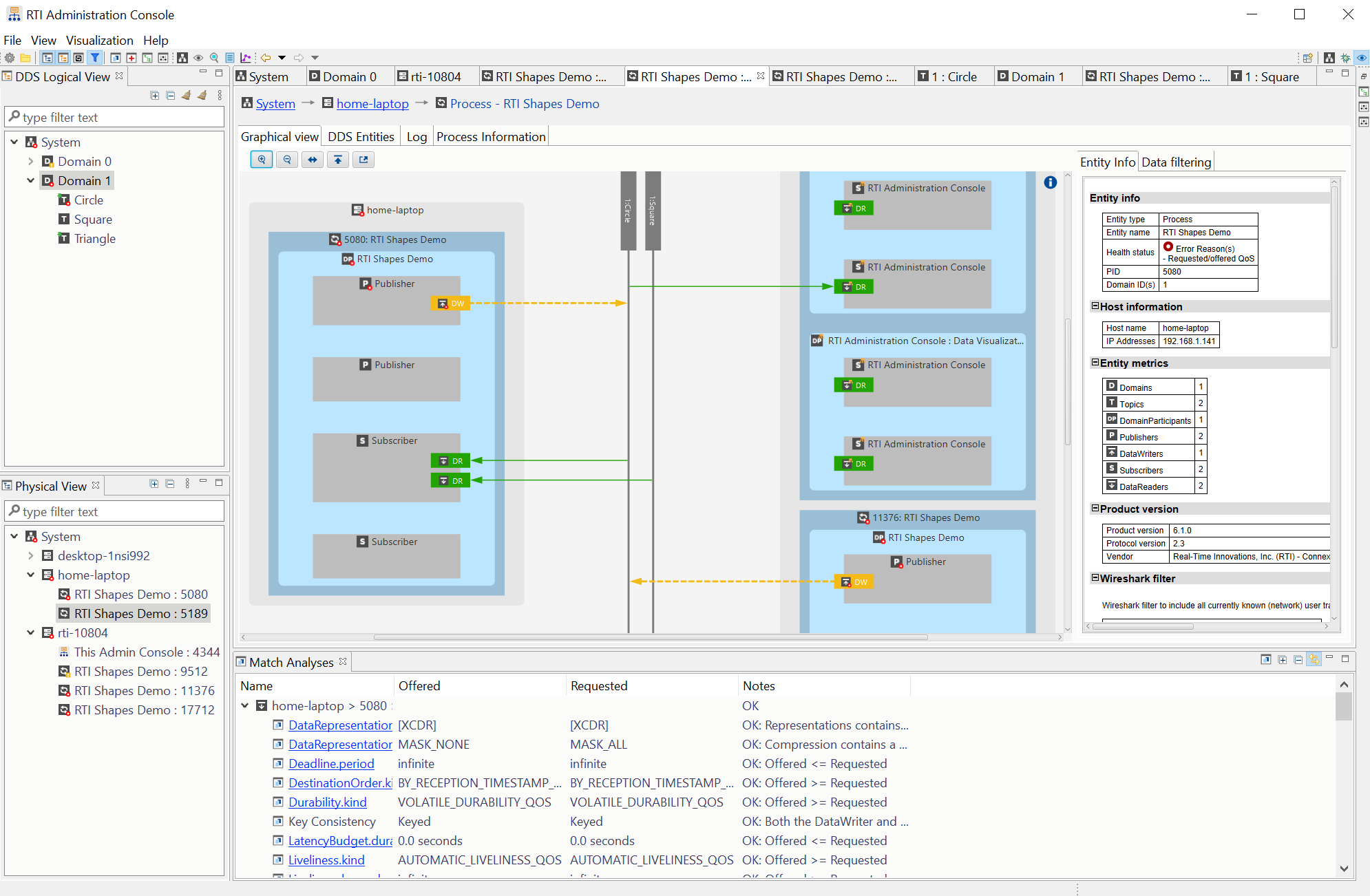 System awareness:
Who is running what, where?

What hosts are active?

What domains are active?

How are my (discovery-propagated) QoSs set?

Exactly what Data Types are being Published/Subscribed?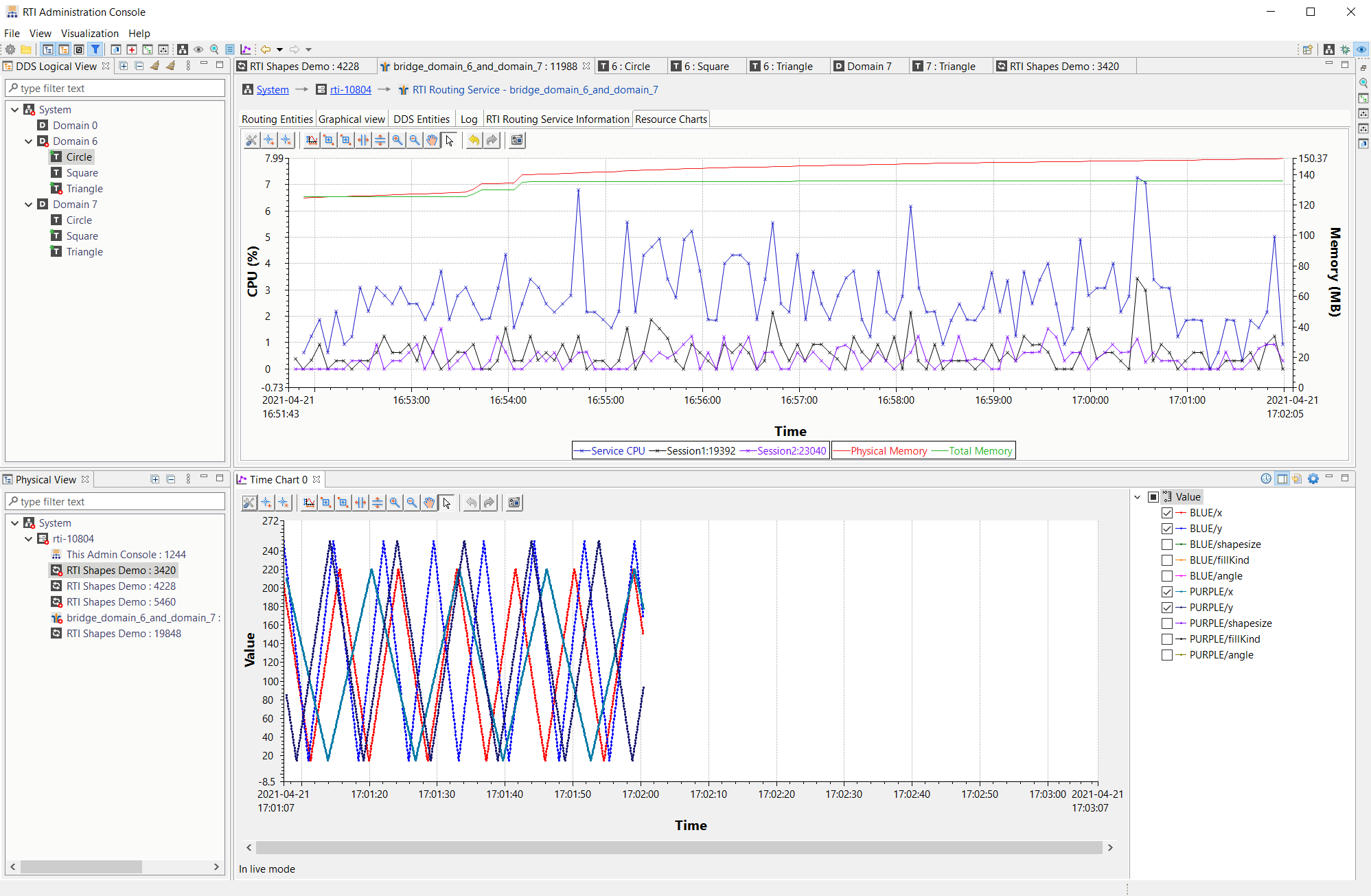 Data visualization of real-time data flows:
Subscribe to topics
Visualize real-time Data Distribution ServiceTM (DDS) data flowing in the system with the instance table, sample log and time chart
Compare and store data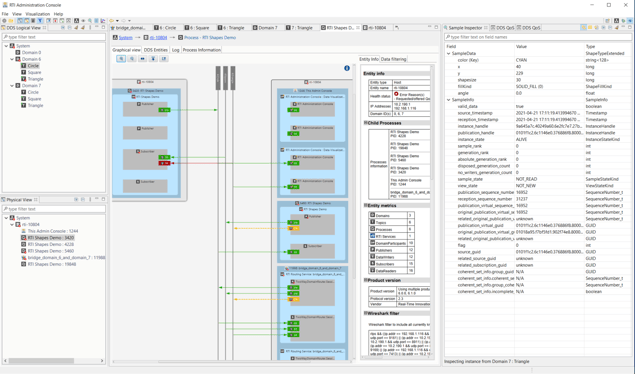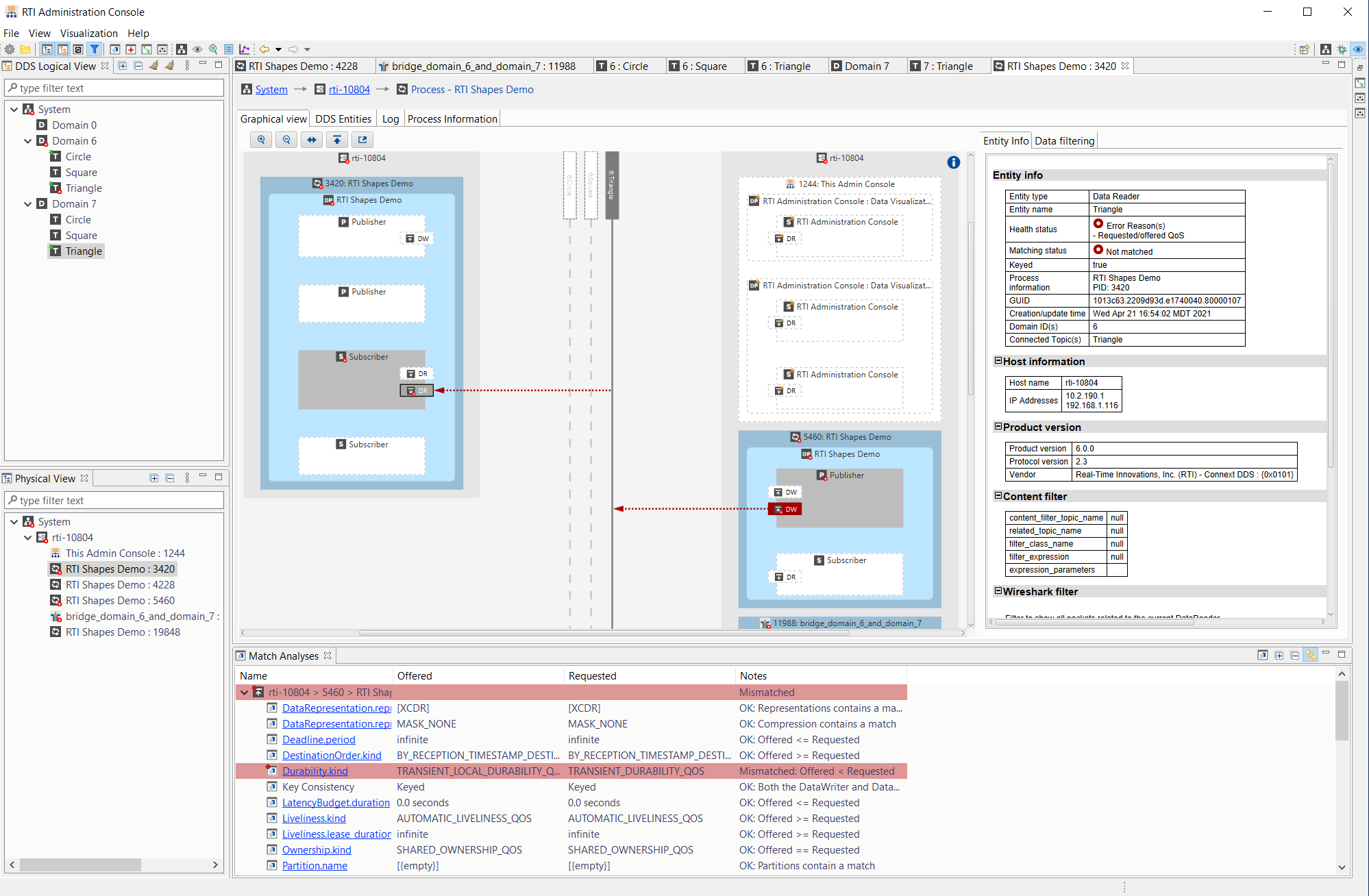 Debugging:
Check for miss-matched QoSs or types
View log messages of remote processes (using Distributed Logger)
Administer Distributed Logger instances remotely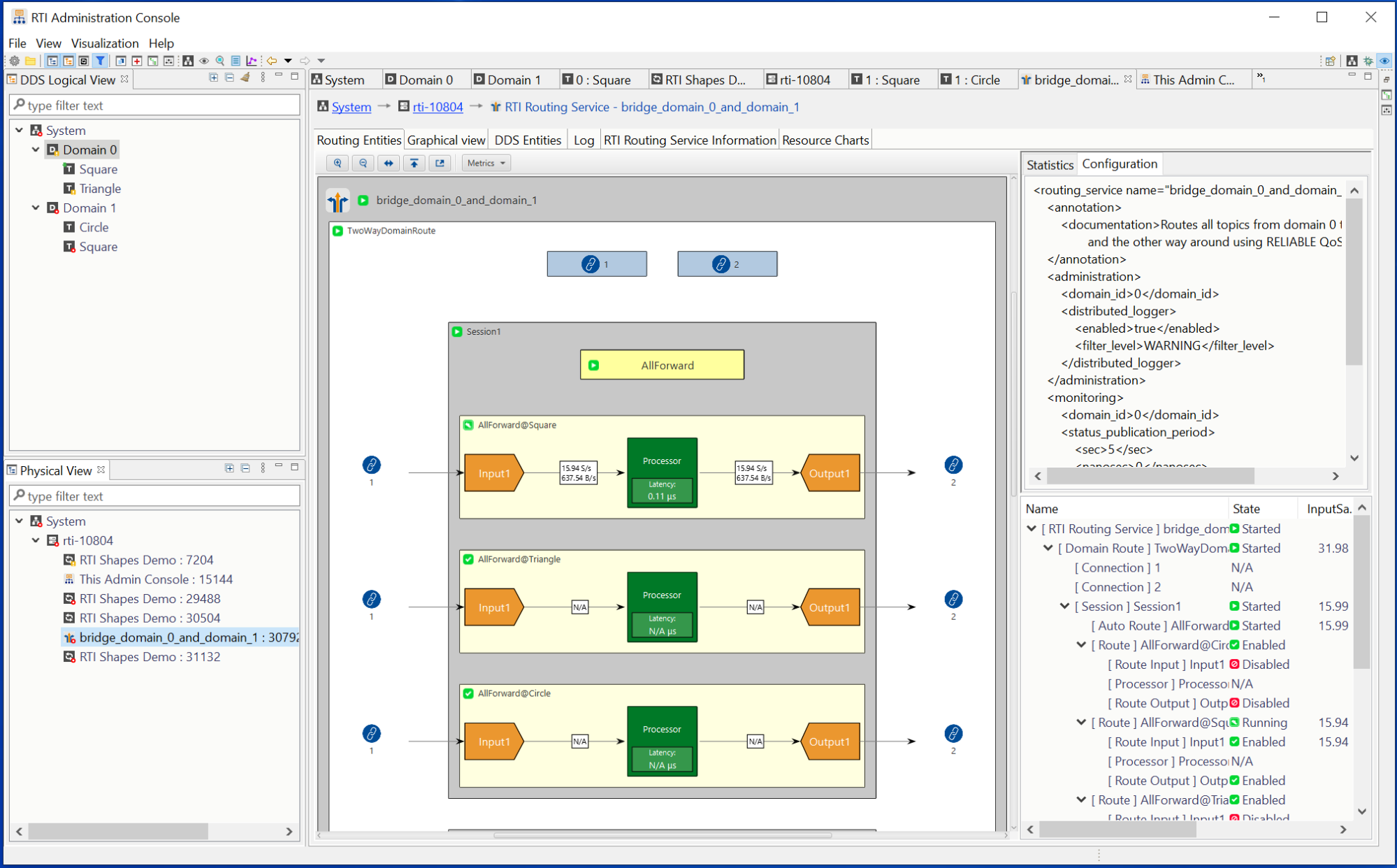 Administration:
Monitor and control Routing Service and Recording Service instances

Control RTI Services remotely