RTI is a Great Place to Work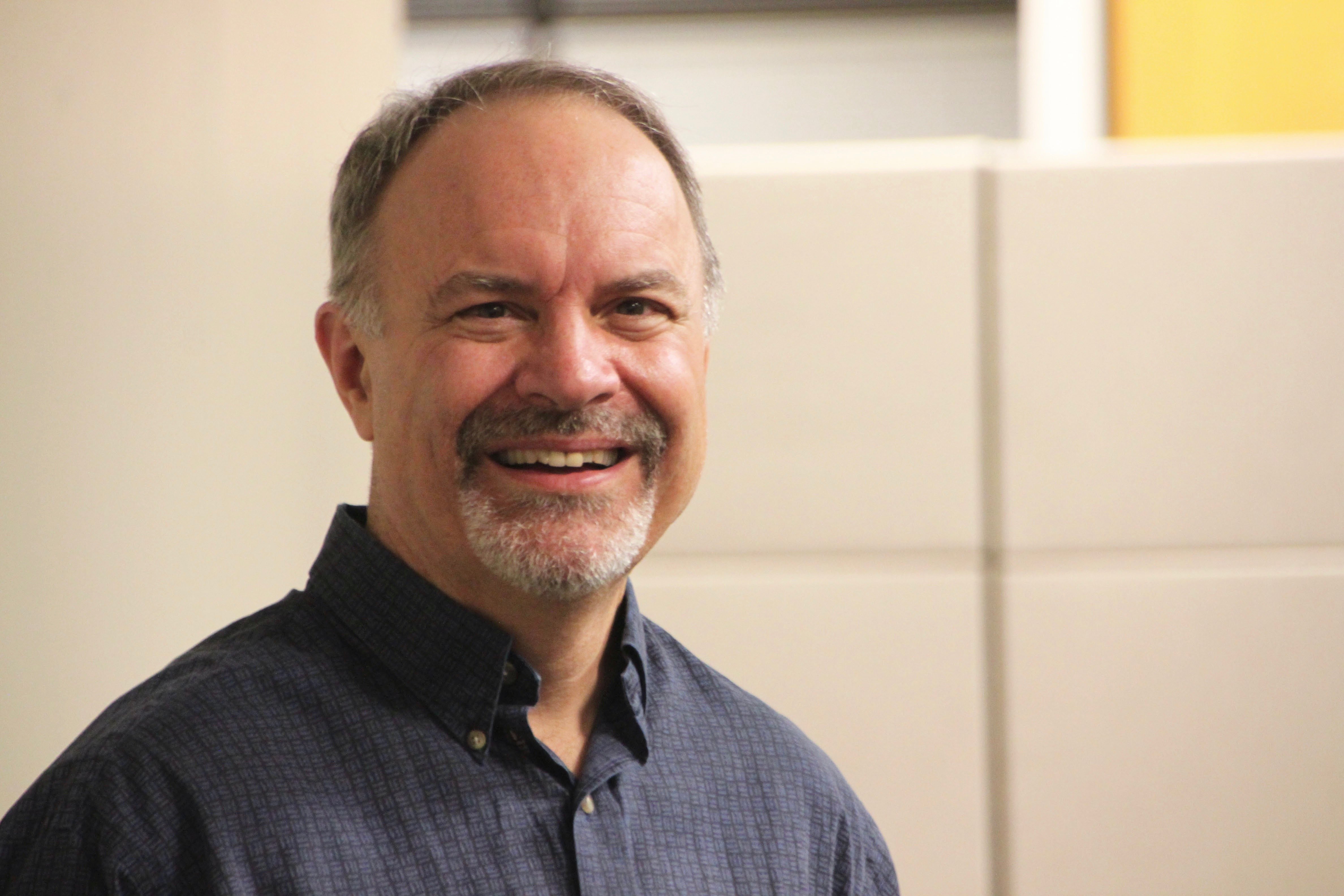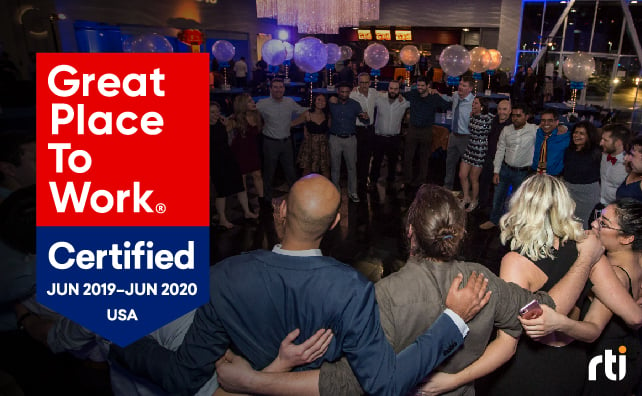 Today, RTI announced that we are certified as a "Great Place to Work" by the GPTW Institute. We at RTI are grateful, proud, and humbled.
GPTW certification is a rigorous process. It includes a global employee survey, comparisons against a long list of benchmark metrics, dozens of questions on benefits, policies, philosophy, and mission, followed by a detailed culture audit. To earn certification, you must achieve a world-class score in all these categories, compared to companies in every industry.
Perhaps the biggest hurdle is earning a high score on the simple question: "Is RTI a great place to work?" You can't hide anything from your own employees. I am proud to report that over 90% of all those at the company answered "yes". As a technology company headquartered in Silicon Valley, that's an amazing statement. It goes beyond all the above. Great people make a workplace great. This truly is a team accomplishment.
People ask me all the time what makes RTI unique. The easy answer is that it's our culture that we call "1RTI". 1RTI means that we really do work together, and I think we do that much better than most companies. But a great culture isn't a single thing. A great culture implies that everything fits together. The culture has to match your people, your market, your policies, your pricing, your product, and your customers.
RTI's tagline is "Your Systems. Working as One." That refers to how our software works, but it is actually a good description of our 1RTI culture as well. Teamwork is core to RTI's culture.


RTI is a principle-based, mission-driven company. By connecting AI to distributed networks, RTI is fortunate to have a unique, leading role in enabling a new generation of smart machines. Our software runs the largest renewable power plants in North America, controls over 200 autonomous vehicles, manages air traffic on three continents, drives a new generation of medical robotics, controls hyperloop and flying cars, and provides 24x7 medical intelligence to hospital patients and emergency victims. We enable a safer, healthier, and greener future. We quite literally make the world run better.


"Great people make a workplace great. This truly is a team accomplishment.


Our customers bet their futures when they rely on RTI for their fundamental infrastructure. They buy from us because they trust us with their future. Everything in our culture revolves around the imperative to be trustworthy. Our customers don't buy our product. Our customers buy 1RTI. Our sustainable competitive advantage is quite simply that we can inspire trust.
This starts with our values. Every company prints its values on the wall. We live ours. Culture match is our primary hiring filter, core to our employee evaluation metrics, and central to our choice of market. Our values paint the bigger picture, and show employees, customers, and partners their role in that bigger picture. But communicating values is just the first step. Values aren't meaningful unless they truly guide what you do every day, how you treat others, and how you conduct your character. Values are the roadmap to trust.
Every company puts its values on the wall, and so does RTI. But it doesn't really matter how well you articulate or communicate your values. What matters is how you live your values. Values must guide actions.


Our values are quite simple, really. Ensure that you act with character. Build a transparency culture. Empower people to respect and recognize each other, trust them to manage their lives, and expect them to be stewards of resources. Strive to make the world better for others. Do what you say you will do.
RTI management did not invent these values. Instead, we articulated our innate values in an all-hands "constitutional convention" offsite with our founding team. We do not force compliance with our values. Instead, we maintain a cohesive culture by seeking employees who align, and then inspiring those employees by designing all our policies and business to fit. We did not find a market and then adopt appropriate values. Instead, we found a market that demands trust, so our values found an appropriate market. At RTI every business decision traces back to the value statement, from the people we hire, to the way we operate, to the customers we serve.
As an example, our core HR principle is "Always act as if our actions are public". This principle underlies every HR policy, every action, every compensation, and every decision that RTI makes. It does not mean that we actually make everything public. There are often good reasons to not expose everything to everyone, of course, now or ever. But, the discipline of being able to comfortably defend our actions if they were to come to light is embedded in our culture and core to our ethos. We always want to be able to say: we believe this is fair. We believe that you would too, if you knew all the facts.
Even the little things must fit. Our travel policy is a good example. Rather than a maze of rules and approvals, our policy is simply: "We expect that most travelers can manage their expenses to be within 25% of the lowest-cost reasonable flight. Within this goal, we allow you to balance the maze of flight choices, including choice of airline, nonstops, timing, advance purchases and upgrades." This empowers and trusts employees to make good decisions.
Our values also guide our strategic business direction. RTI's founding purpose is "To enable and realize the potential of smart machines to serve mankind". By enabling a new generation of intelligent distributed systems, RTI boldly seeks to transform entire industries. We particularly seek applications that promote a sustainable, safe, green and healthy planet.
Of course, everyone says they will make the world better. That's vacuous unless we define what a "better world" means. We think the smart machine era is a chance for humanity to build a better home. Thus, we "particularly seek" to make that change improve sustainability. RTI's culture and leadership position in smart machines gives us a unique role in that transformation to better the world.
In the end, being a great place to work is no accident. Especially in Silicon Valley, we compete for talent with thousands of hot tech companies. Great places to work really aren't about "places" at all. Great places to work are about great people. Great people are those who want to serve others, who need a challenge, who know they can make a difference, who want to do well, and who care to do good. I am grateful and proud that RTI is now a certified Great Place to Work. But this isn't really news. Just ask anyone who works here.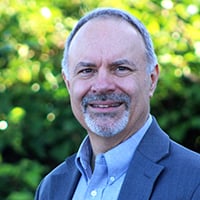 Stan Schneider is CEO of Real-Time Innovations (RTI), the largest Industrial IoT connectivity vendor. RTI leads edge autonomy market with over 1300 designs in Energy, Medical, Automotive, Transportation, Defense, and Industrial Control. Stan is also Vice Chair of the Industrial IoT's largest consortium, the IIC. He also serves on the advisory board for industry's largest event, the IoT Solutions World Congress. Stan holds a PhD from Stanford in Electrical Engineering and Computer Science with a focus in autonomous systems.
Subscribe to the RTI Blog