Top 5: How RTI Helps You Improve Mining Industry Operations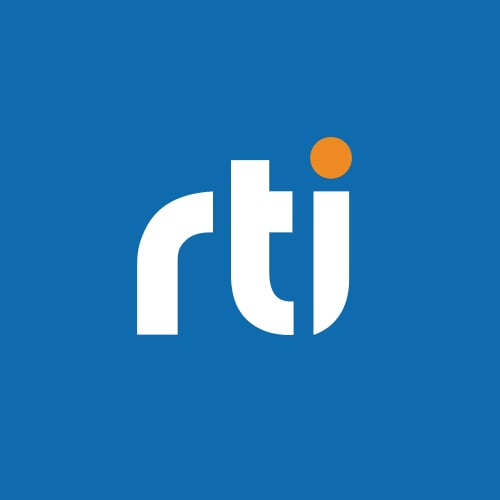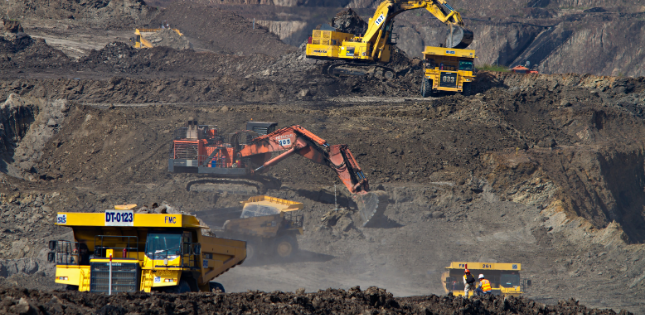 The mining industry has unique business and logistical challenges that are being addressed with new technological solutions to lower operating cost and improve reliability and safety, while maximizing yield. This industry is also taking advantage of new business models in relation to preventative maintenance, life cycle management and new opportunities with fleet management software. Selecting the right technology to enable these new capabilities while avoiding a siloed or inflexible software architecture is key to the longevity and profitability of a system.
RTI has extensive expertise in remote autonomous tele-operations for mining, having already spent years working closely with industry-leading, multi-billion-dollar mining companies on mission-critical projects. Mastering the technical challenges involved can lead to significant savings in labor costs for remote operations. The overarching goals are streamlining remote monitoring and improving the efficiency of network communication and connectivity to help make large-scale mining projects more efficient and more profitable.
What are the barriers for progress and innovation? There are five specific challenges in today's industry:


1. Technical Reliability Affects Vehicle Uptime

The scale of industrial mining equipment is remarkable, and so is the capital cost. Machine uptime and reliability is critical to owners and operators' margins. It isn't just the mechanics of a machine that can hinder its reliability -- technical architectures can also play a role. Centralized or broker-based architectures can hinder uptime by requiring more components in the communication chain between the source and destination. Broker-based approaches also limit scalability by sending traffic through a limited number of centralized brokers, which can become overwhelmed during peak traffic demand, leading to higher latency, less throughput and dropped traffic. Simplification of the network architecture can improve reliability and scalability.
A network architecture that supports a distributed and peer-to-peer communication, like Data Distribution ServiceTM (DDS), eliminates these broker-based limitations. During mining operations and especially in subterranean mining, machines can expect to periodically lose connectivity to some remote locations. But connectivity between nearby machines can continue. In a peer-to-peer system, complete network connectivity for all traffic flows is not required, allowing some applications to operate during a state of a degraded network connectivity.


2. Data Collection In Harsh Environments
Data is a valuable asset. New mining equipment supports data collection to assist more effective preventative maintenance. New billing structures like cost-per-hour and cost-per-ton contracts require reliable data collection. Applications must continue to work, even when temporarily disconnected from the network, during non-ideal network connectivity and through unpredictable machine restarts. When connectivity is restored, any historical information collected while the machine was disconnected can be relayed to the mining surface and cloud analytics platform.
RTI's Persistence Service allows historical data to be stored in non-volatile storage, and even on third-party DDS participants. The original publishing application does not need to remain online for late-joining applications to receive the historical information.
RTI's Record and Replay Service is often used during the testing and debugging of applications to reliably reproduce DDS traffic. This is useful during field tests that cannot be physically recreated without significant cost and effort. And starting with RTI Connext® DDS 6.0.1, RTI's Recording Service supports

a new buffering mode

that can be used as a blackbox to only log the traffic that occurred around specified events.


3. Failing Over Between Network Interfaces



Applications running on mobile mining equipment often have multiple network interfaces as a means to improve connectivity. But dynamically switching between network interfaces can be a challenge. IP addresses and routing tables might change at runtime, new interfaces might be brought online and others might go down, and certain interfaces might need to be prioritized over others. After our services team saw multiple customers with similar requirements, RTI tackled these complex IP mobility challenges within the Connext framework.
Dynamically discovering your network interfaces at runtime
Handling network interface's address changing out from under your application
Switching between network interfaces as their connectivity states change
Roaming across network segments
Prioritization of multiple interfaces
With this IP mobility capability, mobile equipment does not need to worry about runtime migration between cellular and 802.11 Wi-Fi networks as an example. Applications can monitor their network transport status and adapt what data is sent based on the current connected network's capability.
For example during optimal connectivity on the surface, applications can send and receive fully featured data, such as low latency HD video feeds used for full teleoperations. But under degraded network connectivity, lower resolution video at lower frame rates could be used. Time-based filters and content filters could be enabled to lower the periodicity and bandwidth requirements of other data that is transmitted. These methods allow for applications to utilize the maximum possible capability based on that network interface's current status.


4. Equipment Lifetime
Mining equipment lifecycles are long, at least when compared to software applications. Architecture decisions like datatypes and Quality of Service (QoS) settings made early on need to remain adaptable to support future upgrades and new applications. Connext supports extensible and mutable datatypes, so a version 2.0 of your application can add or modify datatype details and remain interoperable with your older version 1.0 applications. QoS configuration can be specified using an external XML file, and this allows your developers to modify QoS settings without recompiling your application.
Even major changes like enabling encryption and authentication on applications can remain interoperable by using RTI's Routing Service to translate between normally non-interoperable communication. For example, legacy applications on one vehicle using shared memory could continue to not use security, but any data that will be transmitted off-vehicle could be sent through the Routing Service, which can secure the traffic. RTI's Routing Service is extremely powerful and can modify QoS settings, datatype information and dynamically apply content filtering, as well as adapt data between different transports and protocols. Basically, it has more features than I can cover here. RTI Routing Service is a key component in how to scale larger DDS systems.


5. Fleet Management and Scalability
Because DDS operates as a peer-to-peer architecture, different "sets" of data will often only need to be shared with a subset of entities in your larger architecture. Organizing these data flows into databuses allows system architects to connect different parts of a larger DDS system together, often using Routing Service. In the diagram below, you can see a mining vehicle and the various applications running on the vehicle. These applications both share data on-vehicle, with other vehicles, and they often share data with upstream fleet management platforms.



The on-vehicle databus contains sensors that offer data readings at high periodicity, and with limited processing. On-vehicle information is often shared via shared memory or high bitrate transports that are not bandwidth constrained. Other on-vehicle applications subscribe to this information to provide basic edge autonomy when off-vehicle communication is not available.
The next level up is the vehicle-to-vehicle databus. The RTI Routing Service is the gateway that is used to translate the necessary information between domains. Communicating with nearby vehicles often takes place over limited-bandwidth radio links, so the Routing Service can filter the data sent over these links based on content, periodicity, or even adapt and process the data into more useful metrics like averages. Publisher-side content filtering can be applied, so the only data actually sent over the radio links is data that is requested by a remote subscriber.
The fleet management and local mine dispatch databuses are similarly connected via limited-bandwidth radio links. When vehicle communication is temporarily lost, data that is usually sent to these databuses can be stored locally on the vehicle using the Recording or Persistence Services. When communication is restored, this data will be pushed to the subscribers requesting this information.
Low-latency communication is possible from these remote databuses by avoiding protocol and datatype translation. Data samples can be prioritized based on their content, and QoS settings can be configured to set delivery deadlines.
How Can RTI Help You?
RTI has been working with multiple mining companies that leverage Connext to support predictive analytics and to extend autonomous capabilities beyond their local sites. For more information about how Connext can be used in the mining industry, please see our brand new capability brief.
To get started today, download a free 30-day trial of Connext, or talk to your RTI representative.


About the author
Ross Gilson is a Field Applications Engineer for Real-Time Innovations. Prior to joining RTI, he focused on low power and low data rate RF communication applications. Ross is a named inventor on more than 20 U.S. patents.
Subscribe to the RTI Blog