How Data-Centric Gateways Help Scale IIoT Systems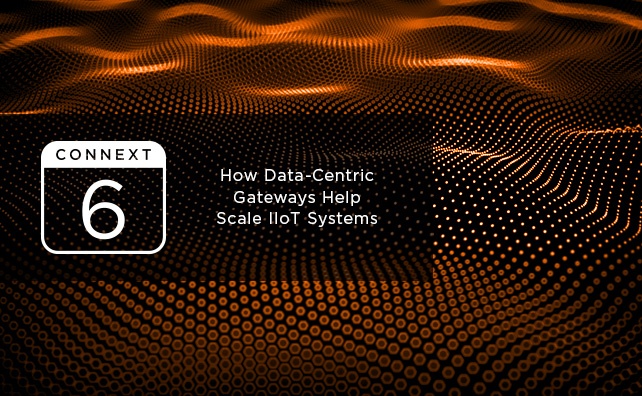 In a recent episode of the Connext Podcast, Rajive Joshi and Fernando Crespo-Sanchez discussed the challenges of developing and scaling connectivity in Industrial IoT systems. It's a worthwhile listen, as they describe how a connectivity infrastructure that permits applications to interact through the data helps to conquer the complex mix of performance, fault tolerance, security and interoperability requirements that are present in IIoT systems.
Importantly, they called out the layered databus architectural pattern described by the Industrial Internet Consortium (IIC) in its Industrial Internet Reference Architecture (IIRA) document. Applicable across multiple industries, the layered databus is a hierarchical pattern that supports fast, reliable and scalable integration in linking edge autonomy functions with the higher-level systems that perform control, monitoring and management functions. Check out these resources on the IIC website to learn more.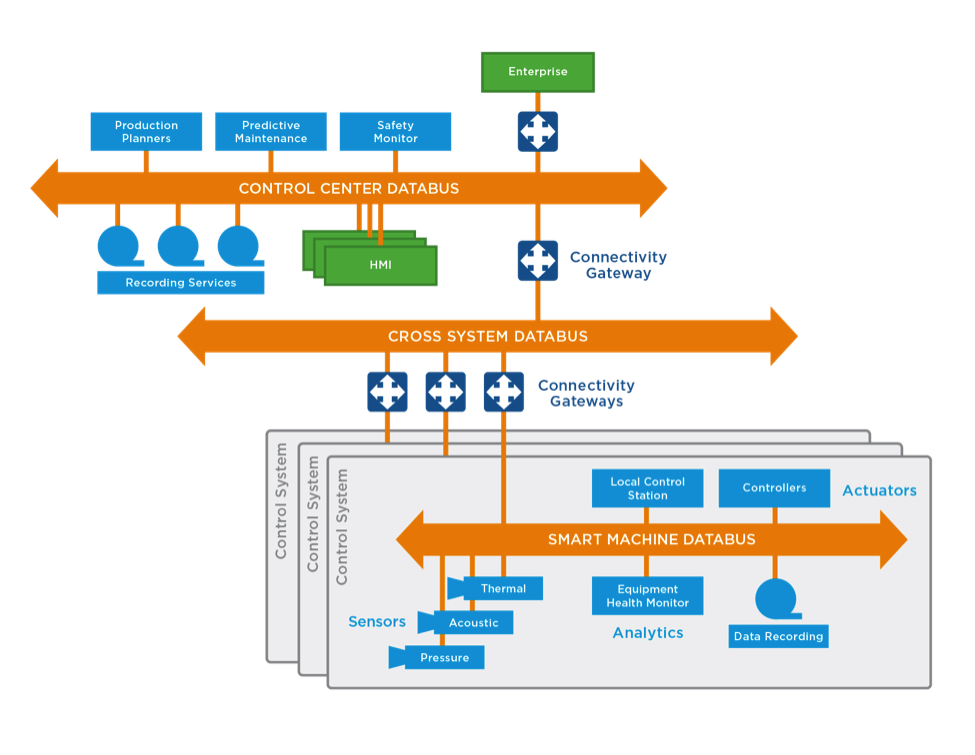 The layered databus architectural pattern
Enabling the Layered Databus: RTI Routing Service
A key enabler for composing layered databus architectures for IIoT systems is RTI Routing Service, included with the Connext Product Suite. Think of Routing Service as a gateway that is aware of the data as it is routed to different domains, intelligently providing subscribers with the data that they're interested in. Pay attention here: one of the (subtle) powers of Routing Service is making sure that data is only sent where it needs to be sent, based on routing rules and data filters. This is important because different subscribers often consume different views of the data in a system: one might require high definition image data from multiple cameras every 30 milliseconds as inputs to a sensor fusion algorithm; another may need to update a single data value on an HMI every second; a third could be funneling all the data that flows in a layer of the system into a data store for archival and post-mission analysis.

The RTI Routing Service integrates different layers of an IIoT system
And by tailoring which data that is sent to a specific subscriber, Routing Service helps prevent the network from being overwhelmed by the volumes of data that can be flowing in the system.
Connext 6 – Featuring the Next Generation of Routing Service
We recently announced the impending launch of our next major release, Connext 6, which will be generally available in Q1 2019. Check out our website, as well as blogs and podcasts for more details. Among all the new features and improvements coming in the release, we're particularly excited to introduce the next generation of Routing Service. Remember how we described the Routing Service as a gateway that intelligently routes data? The new version of Routing Service provides capabilities that increase flexibility and improve performance. Plus it's easier to configure. With support for routes with multiple inputs and multiple outputs, Routing Service can send the same data to multiple destinations more efficiently.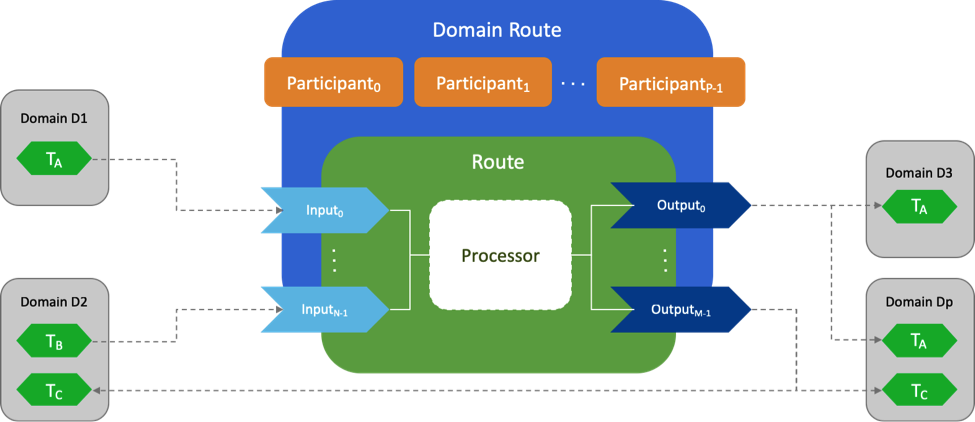 RTI's next generation Routing Service features support for routes with multiple inputs and outputs
Inside Routing Service, a new Processor API supports more ways to transform and integrate data as it flows through a route.

The enhanced Processor API in Routing Service supports both standard and user-defined data transformations
Finally, it's worth noting that the underlying infrastructure that monitors the state and performance of the new Routing Service is lighter weight and less intrusive…all managed through a cool new diagram-based interface in the RTI Administration Console.
As an aside, the new Routing Service architecture also underpins the new generation of Connext Recording & Replay Service in Connext 6, but we'll leave that topic for a future discussion.
Wrapping up
We'll keep you posted as we get closer to the general release of Connext 6, featuring the next generation of the RTI Routing Service. In the meantime, we are working with selected customers to provide preview access…if you're interested, please drop us a line. We'd love to hear from you.
Subscribe to the RTI Blog