GE HealthCare's Amazing New Portrait Mobile System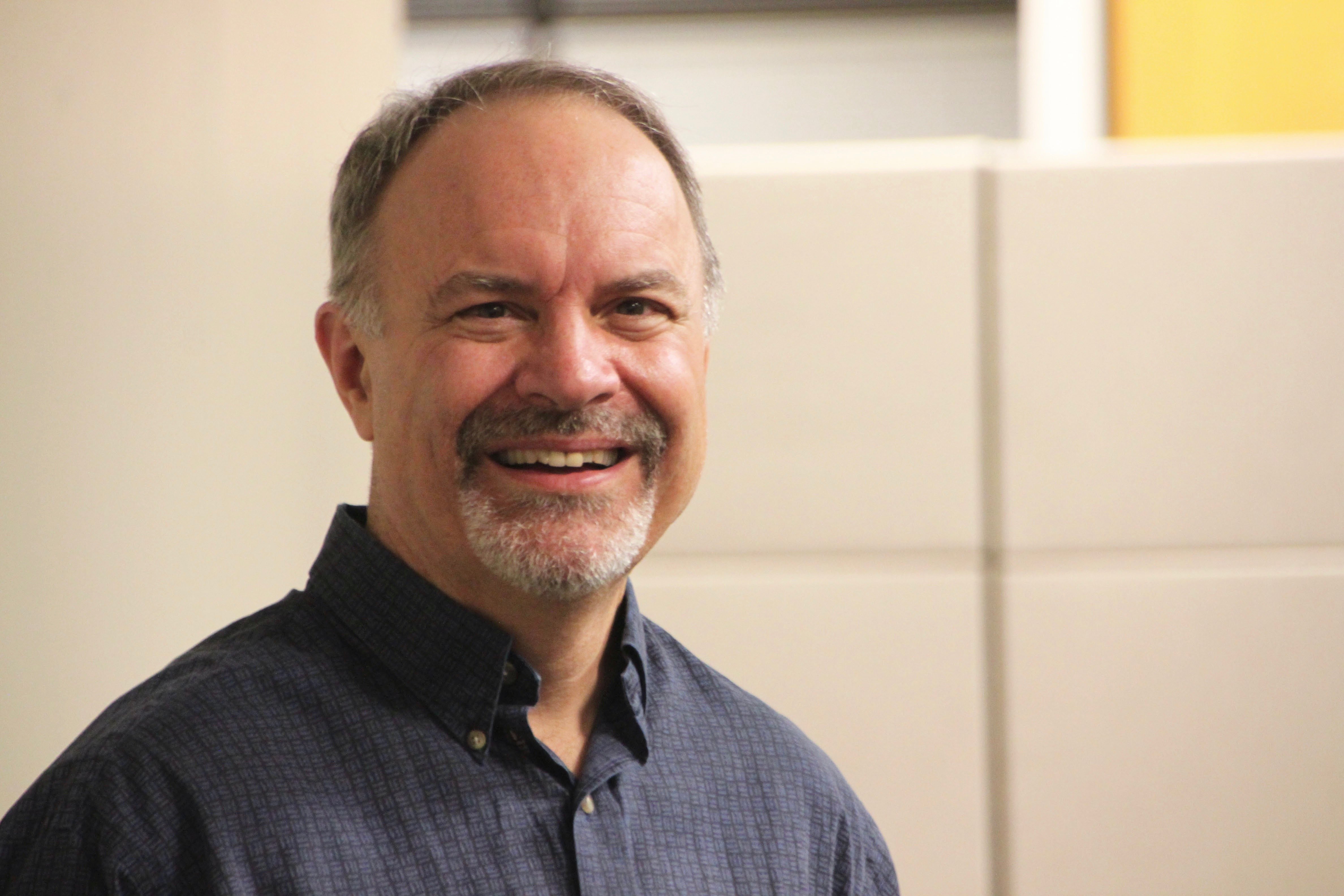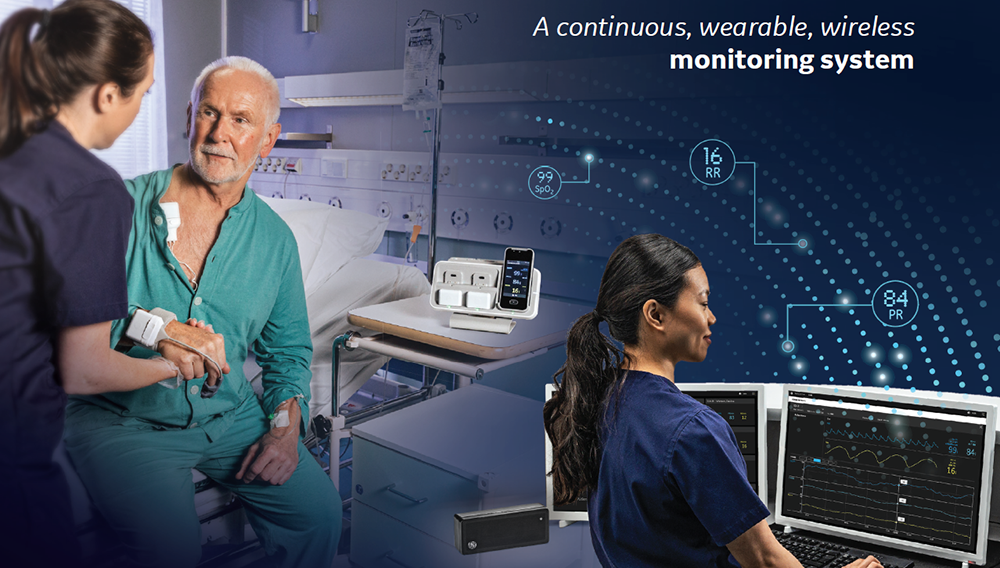 (Image credit: GE HealthCare Portrait Mobile, 2023)

My daughter is a new Emergency Room doctor in Ohio. From her, I've learned that clinical teams see both the amazing potential of technology and the depressing struggle to provide quality care with overloaded staff. But the news last week brings an entirely new approach: GE HealthCare's newly-FDA-approved Portrait™ Mobile patient monitoring solution will let technology join the care team and really help clinicians.
Let's start with the potential of technology. Today's hospital instruments in high-acuity care areas (like ICUs) are accurate, reliable, and intelligent. They monitor nearly every important vital sign, allowing great views of patient status. Technology provides easy research, fast diagnosis, and great patient data storage. In today's hospitals, technology is everywhere and critically important.
But the struggle is also everywhere. By themselves, medical instruments don't tell the whole story. They don't connect to each other, or even know they are connected to the same patient. The only way to get the whole story is to have a trained professional walk into the room and look at all the various displays. With the reality of today's hectic healthcare system, that only happens every few hours. Especially in lower-acuity areas, continuous monitoring isn't possible, so patients rely on clinician assessment. But that's not good enough; you are 1,000 times more likely to die in post-op care than on the surgical table. Care teams are stretched too far; they simply cannot provide the level of care that they know their patients need.
GE HealthCare's new Portrait™ Mobile system provides real help. Portrait Mobile is a first-of-its-kind wireless monitoring solution. Portrait Mobile is starting with continuous monitoring of respiration, oxygen saturation, and pulse…a huge improvement already. But soon, the universe of instruments and devices will join the party. By connecting devices together and to intelligent analysis algorithms, suddenly the technology itself can check patients all the time. This is a game changer! It matters because patients don't die suddenly in post op, they deteriorate over a course of many minutes. Catching that deterioration is critical. Portrait Mobile will help doctors and nurses respond to life-critical events fast enough to save lives. A lot of lives.
Portrait Mobile doesn't stop there, or more accurately, it doesn't stop the patient there. Anyone who's been in a hospital is familiar with the maze of wires connecting patients to sensors. Those wires provide high-fidelity signals, but they also trap the patient in bed. Even going to the bathroom becomes a struggle. Worse, many conditions require movement; getting patients ambulatory improves outcomes dramatically. Wires get in the way. Portrait is wireless, and that brings both freedom and health.
So…if wireless, connected instruments with 24x7 analytics in hospitals is such a compelling need, why is this GEHC system so novel? That's simple: wireless, connected sensors in hospitals with 24x7 analytics is hard. In fact, I can comfortably say that despite RTI's experience with 2,000+ real-world applications – including 250 autonomous vehicles, hundreds of advanced robots, many medical imaging modalities, essentially every US Navy ship, NASA's launch control, and the balancing system for the U.S. Western power grid – the GEHC Portrait system was perhaps our greatest challenge.
Why?
Portrait Mobile has to work 24x7 without glitches. It must run in many different hospital networks and IT systems. It has to scale seamlessly. It can't lose data. It needs to be easy for care teams to use. It combines the work of hundreds of programmers, doctors, and clinicians. It must accurately register patients and deliver patient data to the permitted care teams while protecting privacy. It has to secure against malicious intent. It runs on battery with limited CPU power. It has to tolerate faults in the network, connections, storage, and host systems. It is mobile, and must work even when it traverses networks. It combines many different types of devices and operating systems. It has to evolve with new software versions over many years, incorporating new models of instruments and updated models of physiology. It has to be fast. It has to support devices that come and go at any time. It has to remember the right data and allow dynamic in-room patient history review. It has to properly dispose of data for patients that have left. It has to meet many standards and protocols and approvals. It has to work in a high-density environment. It must bridge levels from patient to room to ward to floor to hospital. It must filter and deliver voracious data demands to the analytics algorithms. It has to run for days, months, and years without error. And it has to do all this while always getting the right data to the right place at the right time.
That's hard.
Since the advent of patient monitoring in the 1980s, no other advance comes close to this capability. Portrait Mobile is a medical, patient care, and technical innovation that will impact hospital operation more than any advance of the last four decades. Portrait Mobile brings wireless, connected sensors with 24x7 analytics to hospitals, despite the challenges, as a commercial product. It will soon change operations in thousands of hospitals and change the lives of millions of patients.

My daughter and her colleagues will love it. Personally, I hope to never need it myself. But I'm so glad, and so grateful to the GEHC team, that it's there.
For More:
About the Author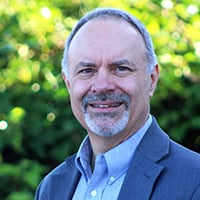 Stan Schneider is CEO of Real-Time Innovations (RTI), the largest software framework provider for smart machine and real-world systems.

Stan also serves on the advisory board for IoT Solutions World Congress and the boards of the Teleoperations Consortium and the Autonomous Vehicle Computing Consortium (AVCC). Stan holds a PhD in EE/CS from Stanford University.
Subscribe to the RTI Blog