Engineering Beyond the Cubicle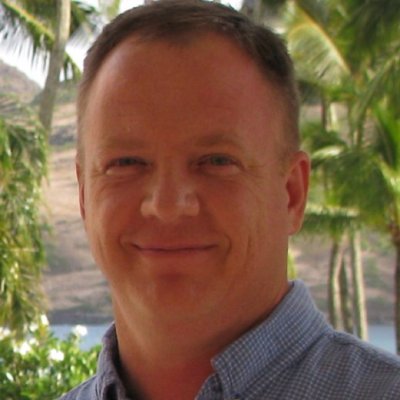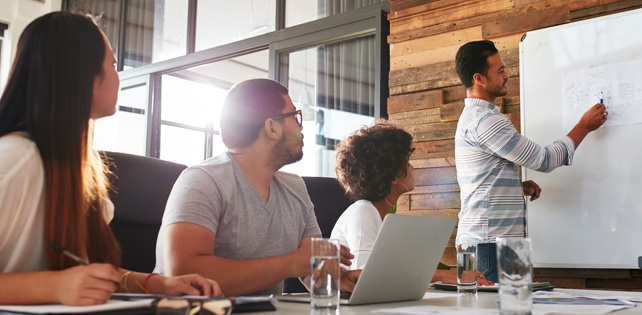 First, a few questions:
Are you an engineer?
Are you stuck in a cubicle, wanting to get out and experience different kinds of projects and applications?
Have you ever considered making a change to the type of engineering work you do on a daily basis?
Are you interested in the growing field of autonomous vehicles or the latest in medical devices, like surgical robots? What about space robots?
Would you like to be involved in the evolution of smart-grid energy distribution?
Do you care about enabling the next generation of Industrial IoT applications to help solve some of the world's most challenging and pressing problems?
If you answered yes to any of these questions, then you may want to think about applying for a position on RTI's Field Applications Engineer (FAE) team. I think you'd be a great fit!
My name is Bert Farabaugh, and I have been an FAE at RTI since 2003. In this position, I have worked with the largest provider of hospital patient monitoring devices (GE Healthcare), the largest provider of mining equipment (Joy Mining), the US Army Corps of Engineers working on the control system for the Grand Coulee Dam, and Lockheed Martin on the Aegis defense system for the US Navy. Over the years, I have learned that there are many challenging technical problems out in the world, and the solution to these problems involves enabling the proper connection of distributed network applications. The applications I mentioned above are great examples of where this has worked.
As an FAE, I have had the pleasure of working with many applications and customers – no two are the same! Just take a look through our Customer Snapshots and these blog posts to get a feel for the types of applications we work with. Let's just say, it's always exciting.
So what exactly does an FAE do?
FAEs do many different things (this is one of the best parts of the job!). During a new customer engagement or project, one of the first things we do is assess the networking and system requirements of their distributed application. To me, this is the part of the position I like the best. This is where I get to learn about all kinds of different applications and the problems they are working to solve. For a brief period, I get to be part of their development team. Then, if we can help them solve some of those problems, I get to help them understand our infrastructure, and show them how to get started on a path to a fully scalable, highly performant solution.

In addition to working with customers, I also get to develop custom demonstrations and evangelize the value of a data-centric infrastructure through seminar presentations and technical article generation.
Life of an FAE at RTI (According to our FAEs)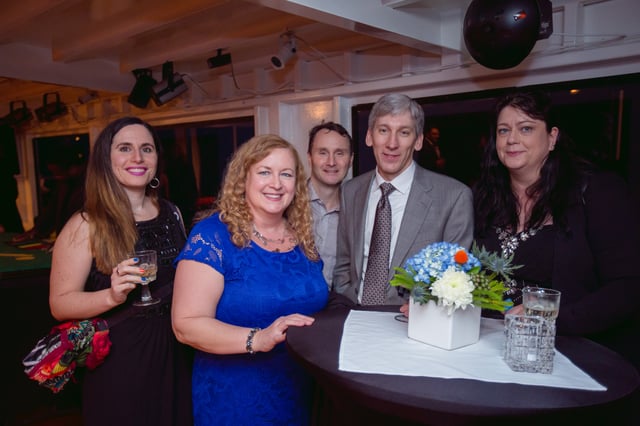 A few of our exceptional FAEs
I have the pleasure of working with an incredibly talented FAE team. I'll introduce you to a few of them so you can hear some of their thoughts on being an FAE at RTI.
I love the fact that our product is such a horizontal technology. In one 48-hour period, I was in a mine on top of an autonomous truck as big as my house, and at a NASA lab working with a team on flying drones. Tomorrow I'll be on-site at a microgrid working to integrate renewable energy into the power grid. Most of my "typical" weeks are extraordinary. I can't imagine another job where I'd be able to explore and participate in all of these cutting-edge technologies.

- John Breitenbach, Regional FAE Manager (Mid-Atlantic US)
We (FAEs) go in, understand the customer's problems, and help them by mapping those problems to DDS and RTI product features. If they need more help to achieve their goals, we do not let them down: our Services team steps in! All of this helps them succeed and turns what was discussed in their early meetings into reality. Lastly, we always go back when the customer is wrapping up the project and they proudly share the final product. I love this because you have this feeling of closure seeing that you helped build something big.

- Sara Granados, Lead FAE (Europe)
Good people, good work and good benefits. RTI has a strong culture dedicated to customer success and works towards that goal as a cross-functional team. The variety of work is incredible, from working with engineers developing flying autonomous taxis to engineers building the next version of cancer radiotherapy machines. RTI also provides some of the best benefits in the industry, including the flexible hours needed to succeed as an FAE.

- Hasnat Ashiq, Senior FAE (Northwest US)
What I like most about being an FAE at RTI is I'm provided with everything necessary to succeed. People at RTI do their jobs (quite well) and don't need to tell me how to do my job (as well as I can). This is actually unlike every other job that I've had, FAE or engineering.

- Patrick Keliher, Senior FAE (South Central US)
Before I became an FAE, I was a SW Engineer working for a major A&D vendor on a long deployed system. I spent years working on the same system in the same lab. It was easy to get burned out. Being an RTI FAE means that I get to see a variety of new and exciting programs and I know that no two days will be the same. I also get the benefit of seeing cool designs become reality and the knowledge that products that use my company's technology change people's lives for the better every day. I do not think that I could go back to being a straight SW engineer after being an FAE.

- Rob Proctor, Senior FAE (Southeast US)
I would say the greatest advantage of being an FAE is that it keeps a person technically relevant and well known in the engineering community. As an RTI FAE you will:

Learn and remain proficient on a wide array of programming languages, architectures and toolchains

Be exposed to an ever-expanding set of military and commercial applications and their required solutions

Have the opportunity to impress dozens of engineering managers and their teams
Become an in-depth expert in one of the fastest growing software technologies

- Rich Rejmaniak, Senior FAE (Mid-Atlantic US)
My first few months in my role as an FAE at RTI have been both intense and rewarding. So far, I've spoken to customers using Connext DDS for everything from aircrafts to ships, and from audio equipment to racing cars. Every one of these applications has been a great opportunity for me to learn about cool customer technology while expanding my knowledge of, equally cool, RTI technology (plus programming languages, open standards, networking technologies and so much more).

Our customers push their own technical boundaries to create new, more advanced solutions, so we, as FAEs, need to push out the boundaries of our own experience and knowledge to help them. And that's what makes this job so much fun!!

- Paul TIngey, Senior FAE (Europe)
What I like most about being an FAE is that you get to be an engineer some of the time working on demos or helping customers configure their systems, but you are not sitting in an office all the time. You can get out in the field and are able to talk to different people and get involved with a lot of really interesting projects. I also really like selling a good product and I believe we have that with RTI's product suite. The stuff is fun to demo and it really works.

- Dave Seltz, Regional FAE Manager, (Northeast US)
It's All About the People
Hopefully this gives you a sense of what it's like to be an FAE here at RTI. However, I would be remiss if I didn't mention one of the top reasons that I have been here at RTI for 14 years. I know that people always say "I love the people that I work with!" – for me, that is very true. But also, the culture that has been part of this company is the core fabric of why I wake up in the morning and when I start thinking about my day coming up at work, I smile. Take a look at our Core Values and Beliefs statement from our website. In summary:
We realize the potential of our employees and our company.
We provide extraordinary value to our customers.
We run a profitable business with uncompromising ethics.
We work as a team.
We actively pursue excellence.
We strive to make the world better.
When all the people around you believe in the journey, it makes a big difference. I can honestly tell you that all of these values are taken to heart every day, and it shows in the day-to-day work here at RTI.
If you are interested in a challenging FAE position and want to answer yes to all of those questions that started off this blog, then please head over to our Careers Page and apply now. Also, if you have any questions about being an FAE or working at RTI, please feel free to contact me directly at: bertf@rti.com
Subscribe to the RTI Blog