Don't Miss ConnextCon 2020: Our First Virtual Users Conference is Underway!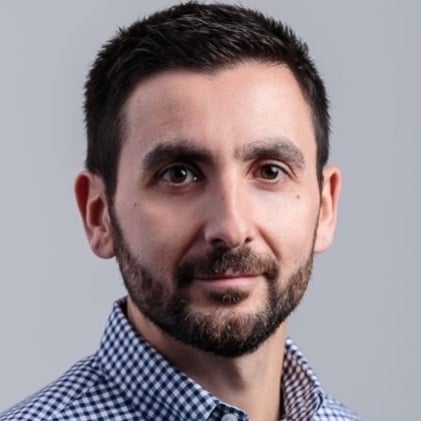 The world is changing and the Connext Conference is changing with it. For the first time, the conference will be entirely virtual with two different events: one for US/Americas, and one for EMEA/APAC.
Whether you are a first-time attendee or you've joined us at past conferences, this is not an event that you want to miss!
As a product architect at RTI, ConnextCon 2020 gives me a unique opportunity to engage with existing users of our technology to see how they are using the RTI Connext® DDS product suite to share information in their distributed systems. It is also a fantastic opportunity to interact with future users and learn about their use cases.
The technology sector is witnessing major disruptions due to the emergence of technologies such as IIoT (Industrial Internet of Things), 5G, AI (Artificial Intelligence), Autonomy and Cybersecurity.
RTI sits at the core of these disruptions by providing a framework for secure real-time data distribution from smart machines. If you want to learn more about our technology and how it is applied in real use cases, ConnextCon 2020 is the place to be.


New Product Advancements
Erin McManus, one of our principal engineers, and I will be giving a session in which we will introduce new and future product advancements for scaling IIoT systems. We will focus on areas such as Connectivity Across Wide Area Networks including 5G and other cellular networks, Observability, Scalability to thousands of endpoints, and Accessibility.
On the Connectivity Across Wide Area Networks front, we will be presenting a brand new solution that will allow you to seamlessly use Connext DDS anywhere and everywhere across public and private networks, from the edge to the cloud and everything in between. This new solution will address existing problems in WAN environments such as unreliable connections, security, roaming across networks, NAT traversal, endpoint discovery and scalability. You will get all of this without requiring special hardware, third party components, or calling new APIs, which is huge. We are really excited about this new capability and we cannot wait to present it to all of you.


As a system grows in complexity, more data is exchanged and interactions and dependencies are multiplied. Users may have to deal with unknown issues. Because of this, continuing to invest in observability is a must, as it will lead to better troubleshooting in production. During our talk, Erin and I will be presenting new observability improvements on different areas of the product ecosystem. These improvements will apply to the following three pillars of observability: logging, metrics and tracing.
Our talk will also introduce new advancements on scalability putting a special focus on a new set of capabilities that will allow you to significantly reduce the bandwidth usage in your Connext system by providing built-in user data compression and the ability to specify how much historical data to provide to late-joiner endpoints.


Finally, we will be presenting significant advancements in accessibility including a new modern multiplatform .NET API compatible with the .NET standard and .NET 5 and a full Python API. The new .NET API will address one of our long outstanding requests to run .NET applications in non-Windows platforms such as Linux, and Mac OS.
And ConnextCon 2020 will, of course, feature many interesting talks covering Connext DDS technology. In addition to several special guest speakers, you'll hear from our CEO, Dr. Stan Schneider, on autonomy and our CTO, Dr. Gerardo Pardo-Castellote, who will present the RTI technical vision. You'll also hear compelling use cases from key customers, who will share how they are applying Connext technology in their systems to pursue innovation. So if you haven't done it yet, the time to register is now!
I can't wait to see you there!


About the author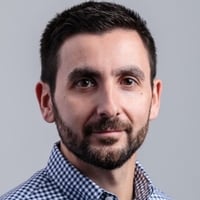 Fernando Crespo Sanchez is a Principal Software Architect at RTI. He has been with RTI since 2004. His technical expertise spans large-scale real-time distributed systems and embedded systems. At RTI, he is the architect for the RTI Connext DDS product. He holds a MS in computer science from the University of Granada.
Subscribe to the RTI Blog