RTI Connext Drive 2.0: Tools for the Journey and the Destination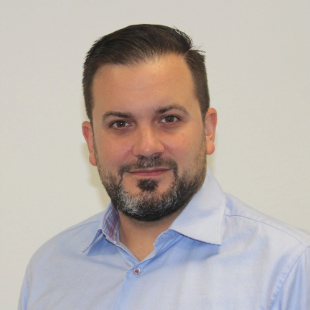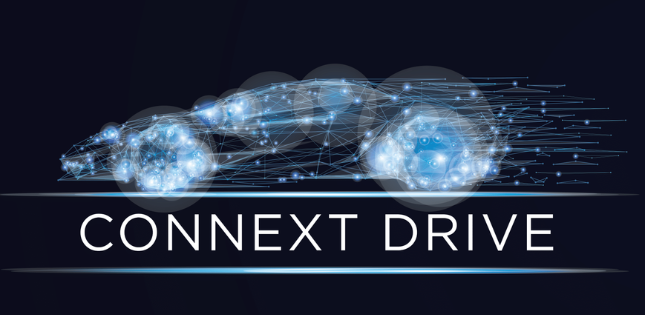 Most of the automotive market is shifting toward electric and autonomous vehicles, but this transition is not exempt from challenges. For one thing, traditional OEMs are looking for ways to adapt more quickly to new mobility trends. To do that, a transition toward a more agile development cycle is needed, which doesn't finish when the vehicle is produced – instead, it will last for the whole functional life of the vehicle. This model is not new to consumers. They have experienced it when purchasing a mobile phone for the past several years. But what are automotive manufacturers doing to leverage this more attractive model for mobility?
First of all, OEMs are transitioning to software-defined vehicles to enable the age of autonomy. Again, this move owes a lot to the mobile phone model where the hardware can be standardized and the majority of the value comes from the software. In recent months, OEMs have been increasing headcount for their software development teams at light speed. A great example is the Volkswagen Group, which created the independent software organization CARIAD that bundles and further expands the Group's software competencies. These activities are a necessary first step, but just adding the capabilities will not entirely solve the problem.
Often, we hear that the only way to transition toward autonomy is through cooperation. But is today's automotive market really helping to accelerate the transition? Distractions such as continuous market acquisitions, lack of clarity on the role of the Tier-1 suppliers, and the proliferation of several different technologies in a single space do not work to achieve overall market goals.
As the market transitions into the Next-Generation Electrical/Electronic (Next Gen E/E) Zonal Architecture, OEMs must standardize the access to certain data models (ECUs) from the vehicle, which then enables Tier-1s and other suppliers to provide autonomous functionalities. During a recent project review, a customer's senior management brought an interesting talking point to the table: "the actual problem is not the available technology, but the lack of standard data models and interoperability between technologies and suppliers, as well as safety and cybersecurity architectural challenges."
In this unstable environment, RTI reinforces its commitment to help overcome the current architectural limitations in the automotive market. In fact, RTI is a driving force in the most relevant consortia looking to solve this problem, such as AUTOSAR and the AVCC. RTI also just announced that it has joined SOAFEE to help advance the course of the software-defined vehicle.


What's New in Connext Drive 2.0?
Today, we are thrilled to announce the release of Connext Drive® 2.0. This product expands the ability of our proven, safety-certified solution to enable autonomous and electric vehicle innovation. Based on the Data Distribution Service (DDS™) standard, Connext Drive supports the collocation of different technologies, since it can operate natively based on DDS, or by providing direct connectivity within ROS 2, and AUTOSAR Classic and Adaptive.
In its latest release, Connext Drive 2.0 provides new DDS-based Toolkits that enable developers to leverage data-centric connectivity with familiar ecosystem protocols:
Connext Integration Toolkit for AUTOSAR Classic is a set of tools bridging AUTOSAR Classic ECU modeling and configuration workflows with Connext Drive, to achieve rapid, scalable communication for embedded, real-time and safe systems.
Connext Integration Toolkit for ROS 2 includes a growing library of tools to simplify ROS 2 and Connext Drive ecosystem integration, providing ROS 2 developers with a bridge for creating true production-grade systems.
On the safety certification front, Connext Drive is TÜV SÜD-certified to ASIL D to meet the Safety Lifecycle requirements set forth by ISO 26262. Connext Drive includes all of the necessary Safety artifacts and the Safety Manual, which can significantly reduce Functional Safety Lifecycle efforts for system integrators.
As next-generation vehicles evolve toward zonal and central architectures, Connext Drive provides flexible, data-centric communication capabilities from ECUs to zonal and central controllers, and even to the backend, based on its unique telematics capabilities over wide-area networks (WANs).


All Roads Lead to Software
RTI is proud to help advance the push toward a data-centric model for next-generation vehicles – not only to streamline vehicle communications, but also to enable OEMs, Tier-1s, and solution providers to provide greater value to manufacturers during the development lifecycle.
Connext Drive 2.0 provides a suite of safety-certified components and a production-proven connectivity framework that delivers the performance required for software-defined vehicles, while enabling the co-development and collaboration that the market requires. By providing the right tools for the journey as well as the destination, Connext Drive 2.0 is here to help reduce risk throughout the supply chain and accelerate the process of putting tomorrow's vehicles on the road successfully.
For more information about RTI Connext Drive, click here!


About the author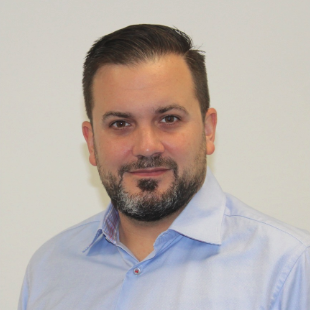 Pedro López Estepa is Managing Director of Automotive for Real-Time Innovations (RTI). He is based in Granada, Spain.
Subscribe to the RTI Blog