What Is It Like to Be an RTI Engineering Intern in 2020?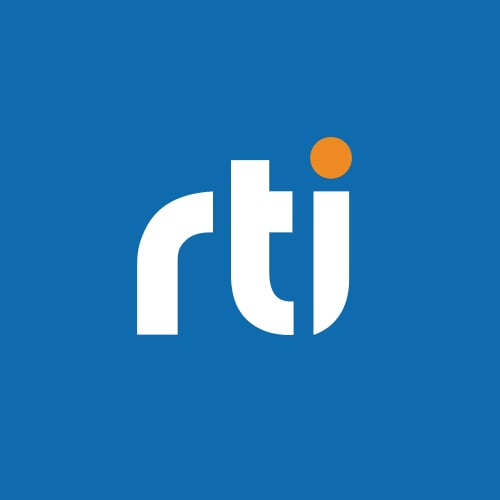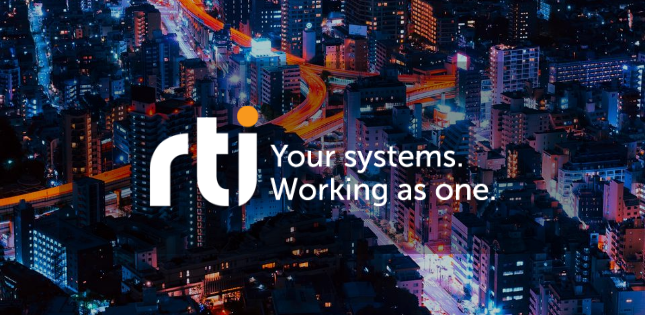 As newly-hired engineering interns here at RTI, the three of us have certainly been comparing notes lately. The experience itself is, as you can imagine, many things at once: exhilarating, intense, challenging and inspiring. But what we didn't know at the beginning was that, due to world events, it was going to turn out to be historic too. That's because our shared experiences have of course taken place against the backdrop of a global pandemic that has pretty much reshaped every element of interviewing, on-boarding and day-to-day life -- not just for engineers, but also for the majority of the workforce in today's technology industry.
So we decided to compare notes together in a virtual "round-table" setting, in the hopes that our experiences will resonate with other aspiring engineers who are looking for meaning and engagement as they embark on new careers in technology. It's a slice-of-life account of what it takes to succeed in today's era of the "new-normal."


Yesterday's World: The Interview Process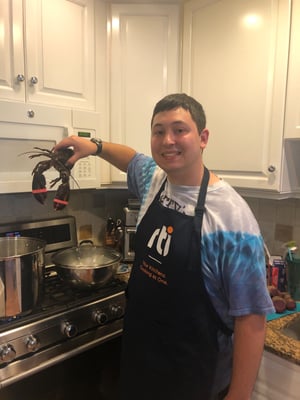 Hunter: My interview experience was super normal, because I had interviewed before the words "social distancing" had entered our shared consciousness. It all started when I went to the Vanderbilt Engineering Career Slam one night in the fall. I vividly remember going from table to table having the same generic career questions until I went to my last table of the night. It was RTI. There I met RTI's VP of Engineering and had the best conversation of the night. The next morning, I woke up to an email asking me to interview that week. About a week or two later I had a digital interview. This one was the most technical, but was still a really fun exercise. A few weeks after that I had received an offer! I called home to New York and said "Hey, I think I'm moving to California!".
Mark: I have to say, I'm a little jealous of that! I had met someone who is a principal engineer at RTI during a neighborhood block party before I applied, but all my actual interview experiences were entirely virtual due to COVID-19. I was fascinated how RTI's technology enables underwater submarines, surgical robots and self-driving cars to be controlled and monitored remotely in real time. My second and third interviews were a week apart from each other, and those were the technical ones. It made me even more excited to work with RTI. I received an offer less than a week later, and I jumped at the chance immediately.
Joey: My awareness of the company goes back a little further, because I'd first learned about RTI at Vanderbilt's Fall Career Fair in my freshman year. In my junior year, I saw RTI again at the Career Fair and had my first interview the next day on campus. I was completely surprised to realize that I was interviewing with RTI's VP of Engineering directly, and I was not sure what to expect. It turned into a great conversation about the future of robotics and what it is like to work at RTI, which gave me a strong sense of the general culture. Everyone is extremely knowledgeable, but also approachable and friendly. Technical experience serves a prerequisite for working here, and do not be surprised to have your knowledge of operating systems and embedded systems tested. However, once you pass this hurdle, you become a part of a community built on continuously learning and working together. After my first in person interview, I had two more virtual, technical interviews with engineers at RTI. Then, a few weeks later, I received a call with the exciting news that I would get to spend the summer in Sunnyvale, California, which I was obviously looking forward to. But then, the pandemic came along and changed those plans, of course.


All Aboard: The First Week of Internship

Hunter: In March, I was sent home from school like every other college kid in the nation. At that time, we still thought we would be returning to school in a few weeks, so I didn't really think about how my summer would change. As time passed, it became clear that I wouldn't be traveling across the country any time soon. As my start date approached, more and more people reached out to me to ensure that my work from home experience would be optimal. A laptop and monitor were sent out and I was ready to begin. My first few days were a bit surreal though, as I was working from my childhood bedroom. Beyond the environment, my first week could not have gone better. I was warmly welcomed by everyone at RTI and started going through training.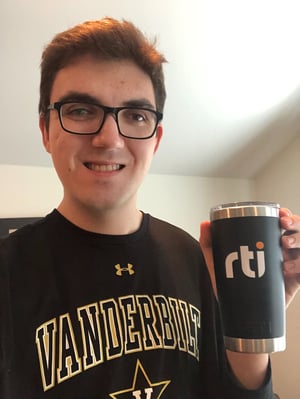 Joey: A lot happened in the world between my job offer in the fall and when I started my internship in June. One upside to working remotely was the freedom to work from anywhere, so I was able to stay in Nashville near campus instead of immediately relocating. Starting an internship in a pandemic resulted in a first week that was very different from any previous jobs I'd had. Instead of in-person meetings, I had on-boarding sessions on Google Meet with HR and IT, and instead of handshakes and introductions, the team welcomed me warmly on Slack with messages and emojis.
Mark: It was strange at first for me too, even though I did expect to be working from home since the beginning. It just took some time to actually get used to working from my room. But yes, I agree...after that warm welcome in the orientation, I couldn't wait to jump right into action!


Welcome to 2020: The Year of Working Remotely
Hunter: I did learn to embrace some of the advantages of working remotely right away. Because RTI is a distributed company with offices in Spain and Sunnyvale, the Slack app has long been used to maintain strong social contact among RTI team members located all over the world. In fact, Slack has really been my lens into the company culture. Some fun channels that I've interacted with are the work-from-home channel and the chefs-of-RTI channel. Pets-of-RTI is probably my favorite notification to get and has really made working from home feel a lot more personal. One fun event we did was a virtual cooking class where we all made tiramisu together. Overall, working remotely has been a truly rewarding and enjoyable experience. And as I've learned from the chefs at RTI, when life gives you stay-at-home, you carve out some time to sit back, relax, and make some bread. The five-second commute between my bed and my desk is pretty convenient too!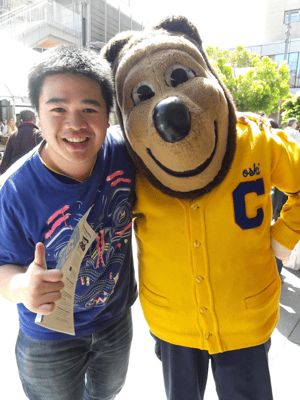 Mark: Personally, I love not having to commute, just the same as Hunter. I save almost two hours every day from commuting alone -- going from Berkeley to Silicon Valley can be tricky, as anyone who lives here knows. But even though we are working from home, it doesn't prevent me from collaborating with my team and mentors. We still had weekly team meetings on video to sync up on what everyone is doing, discuss issues we face and share what we learn. It was nice to know I could also contact my mentors anytime through Slack, where you don't have to be as formal as when writing emails. I always look forward to lunchtime because I can almost always learn something new from our RTI Lunch & Learn events, or even socialize virtually with fellow interns. RTI does not let working remotely separate us.
Joey: I completely agree with Mark. Working remotely has not prevented meeting and collaborating with people from across the company. Day-to-day, working at RTI remains interesting as you become the lead on your own project. My project allowed me to explore my interest in robotics and work on adapting ROS tools to work with generic DDS applications. Throughout the experience, your mentor acts as a guide to the resources and people at RTI. I enjoyed learning more about Connext® DDS and the many interesting projects RTI is involved with as part of our frequent one-hour Tech Briefs. Near the end of my internship, I had the opportunity to host my own Tech Brief to tell others about my work, and that was an amazing experience.


Conclusion: What Have We Learned?
Joey: Being an intern at RTI has definitely been a great technical experience. It gives you an opportunity to learn about the core technology behind RTI, while also focusing on your own project. You'll be asked to apply theory learned in classes to real problems. At the end of the internship, you get to take credit for everything you have created as it becomes a real product or feature.

Mark: My time with RTI has exceeded all my expectations. Not only did I get to develop my own feature over the course of my internship, but I have also learned so many things and gained so many valuable experiences that are unique to RTI's culture and working environment. RTI emphasizes peer support and personal improvement, which to me are really the two essential elements of career growth.
Hunter: Overall, while working remotely was a new challenge, I can safely say that we all thrived. RTI made it easy to work from home. We also learned that company culture isn't just in-person events. It's learning how to cook from your co-workers. It's hanging out on a Friday night over Zoom. It's really about all of the work-related things in your day that are unrelated to work itself. While that may seem paradoxical, you really have to experience it to understand.


A Word From Our HR Department
Curious about pursuing an engineering career at RTI? Click here for a list of open positions and to learn more about our culture. Not that we're bragging, but RTI has also been certified as a Great Place to Work® both in the USA and Spain. And that's an accolade that speaks for itself!


About the authors: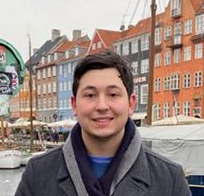 Hunter Barbella is an RTI Software Engineer Intern for Summer, 2020. Hunter is completing a Bachelor's Degree in Computer Science at Vanderbilt University, and is currently based in his hometown of Syosset, New York.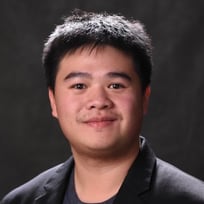 Mark Chanpanichravee is an RTI Software Engineer Intern for Summer, 2020. Mark is completing a Bachelor's Degree in Electrical Engineering and Computer Science at UC Berkeley in Northern California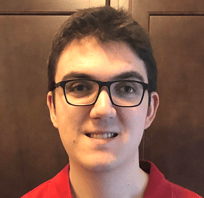 Joseph Holliday is an RTI Software Engineer Intern for Summer, 2020. Joey is pursuing a Bachelor's Degree in Computer Engineering at Vanderbilt University in Nashville, Tennessee.
Subscribe to the RTI Blog