Automotive Consortia: Driving the Development of Software-Defined Vehicles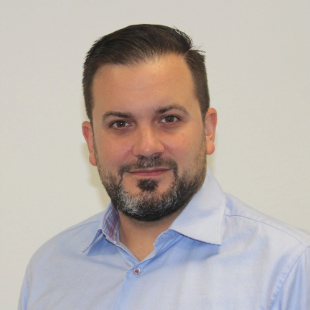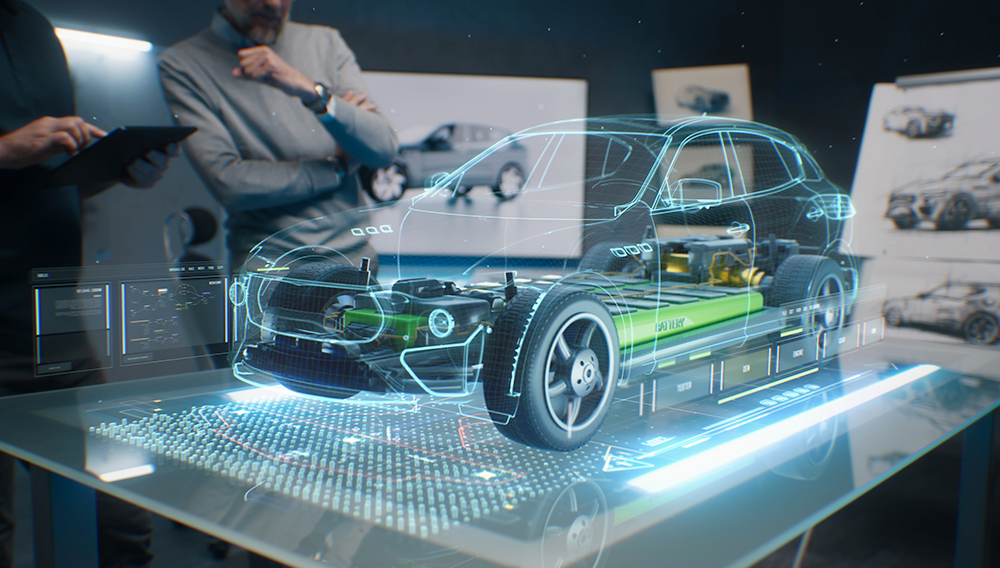 The automotive industry is going through a complete revolution as it evolves towards the complex and innovative era of the software-defined vehicle (SDV). This revolution started with the arrival of new players in the Electric Vehicle (EV) space, essentially proving just how efficient modern architectures can be in enabling unique functionalities for tomorrow's vehicles. Nevertheless, many newcomers in the market are suffering from obvious production limitations and, with few exceptions, are not providing a true mass-market alternative that can successfully compete with the traditional auto manufacturers.
Against that backdrop, established players in the traditional market have accepted and embraced several new realities: the transition towards electric vehicles; the role of software advancing to the forefront of development; the need to cooperate with a strong ecosystem; and changes to the supply chain in order to enable continuous integration and continuous delivery (CI/CD).
Traditionally, the multi-tier supply chain would address this transition, but the agile collaborative development environment for the SDV requires a deeper collaboration. Vehicle manufacturers must understand how to architect an efficient and realistic liability chain with both new suppliers who provide unique capabilities, in addition to their traditional supply chain vendors in order to reduce risk. For this reason, automotive vendors have for years been communicating the need for collaboration in order to reach the desired goals.
Unfortunately, the reality doesn't always match with expectations. As the zonal architecture programs for 2025 begin to take shape, industry acquisitions and consolidation are becoming more common. In fact, the lack of standardization in major architectural components, together with the increasing pressure at the Tier-1 level to provide value, is having a predictable effect – in essence, it's forcing the industry into continuous rounds of acquisitions. Does this provide the value that the OEMs expected from the software-defined vehicle? I believe that this will turn into a major limitation. The implications of single-form architectures often prevent full integration, leaving OEMs unable to develop and re-think their solutions as the vehicles keep evolving. Thankfully, not everyone is focused solely on acquisitions to close technology gaps, but instead are participating more in collaborating across the supply chain.
At RTI, we believe in working to advance and standardize the core technologies and architectures, such as Data Distribution Service (DDSTM), in order to help accelerate the future of connected vehicles, while keeping safety and cybersecurity as the top priority. There are several organizations that RTI is closely involved with, who are working to solve the upcoming challenges in SDVs. Here's where they are shaping up to take a more prevalent role in modern vehicle architecture.
Founded in 2003, AUTOSAR is one of the most successful consortias in automotive. It started by pursuing the objective of creating and establishing a standardized software architecture from automotive electronic control units (ECUs), and more recently expanded to include high-performance computing (HPC) and ADAS systems. RTI is a member of the AUTOSAR Consortium, and we are one of the main contributors leading the effort to standardize the use of DDS in both AUTOSAR Classic and AUTOSAR Adaptive.
More recently, RTI joined COVESA, formerly known as GENIVI. COVESA is a thriving community that is working towards open, collaborative and impactful technology for connected vehicles. Like COVESA, RTI too is at the forefront of technology innovations to help enable the next generation of vehicles. In particular, RTI is involved in the definition of the Vehicle Signal Specification (VSS), which aims to support the standardization of an optimal vehicle data model, and its impact will go beyond development. For organizations such as RTI, this will bring the focus on enhancing functionalities, rather than contextualizing on custom vehicle signal specifications. In addition to our engineering contributions, I am proud to serve on the COVESA Board of Directors.
Another key component of new vehicle architectures is the capacity to enable cloud-based development. SOAFEE is working to define a cloud-native development environment, essential for the future software-defined vehicle. Given our unique experience in this field and in DDS, RTI is in a leading position to support microservice-based development and consolidate a single technology to communicate both cloud and in-vehicle components.
And finally, the AVCC is building an architecture for production control of vehicles that can evolve to higher levels of autonomy. AVCC is the only consortium working on production software for control of the vehicle. It works on both hardware/software architecture and control algorithms. RTI is an active member of AVCC: Our CEO, Dr. Stan Schneider, serves on the Board of Directors, and Dr. Rajive Joshi chairs the Software Committee.
RTI is also active in other standards that directly and indirectly benefit the work in automotive, including the OMGⓇ DDS and ROS 2.
As a leader in DDS technology and with a top-down approach to collaboration throughout our industries, RTI is proud to help advance the push toward software-based vehicle architectures for modern vehicles – not only to streamline vehicle communications, but also to enable optimal collaboration between OEMs, Tier-1s, and solution providers. We believe this approach can yield greater value to manufacturers during the development lifecycle and help get innovative designs to market faster.
About the author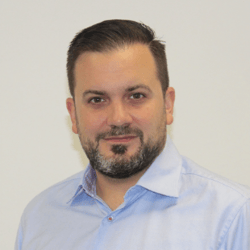 Pedro López Estepa is Director of Automotive for RTI. In this position he manages RTI's global automotive business. Pedro has over 10 years of market strategy and engineering experience, working extensively within the global automotive industry. Pedro holds a MSc in Telecommunications Engineering from the University of Granada and an International Master of Business Administration degree from the Politecnico di Milano. He is based in Granada, Spain.
Subscribe to the RTI Blog