Stan Schneider Named Top IIoT Influencer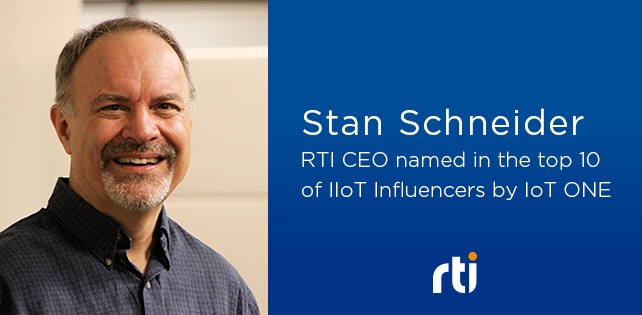 We're excited to announce that RTI CEO Stan Schneider was named #8 in IoT ONE's list of 100 top influencers in IIoT. He is in good company with leaders from GE, Tesla, Bosch and more.
IoT ONE assessed a pool of influencers to answer this question: who are the individuals with the most influence in the IIoT? To determine the rankings, IoT ONE looked to proven expertise based on ratings received in three areas:
Ecosystem
Business
Technological
To view the complete list of Top 100 IIoT Influencers, click here.
Subscribe to the RTI Blog