RTI Connext® 6 is the newest release of the RTI Connext product suite. This release includes updates to all products including Connext DDS Professional 6.0, Connext DDS Secure 6.0 and Connext DDS Micro 3.0. It features new capabilities specifically designed for the most demanding distributed systems, such as those in aerospace & defense, healthcare and automotive.

The healthcare industry is undergoing a digital transformation. Healthcare and medical device manufacturers are developing systems that harness the power of real-time data. These connected healthcare systems – communicating seamlessly and securely – have the opportunity to improve patient outcomes, reduce medical errors and lower healthcare system costs. To realize these benefits, the healthcare industry must collect and transport unprecedented amounts of data in real time, across a large number of diverse devices. Additionally, developers of medical-grade products must ensure interoperability throughout the system, meet stringent security requirements and provide the foundation for highly reliable communications with no single point of failure.
RTI Connext 6 is the first solution that provides device manufacturers with the medical-grade connectivity technology needed to address critical design challenges faced in developing complex, connected healthcare systems.
What's New
RTI Connext 6 is the first connectivity solution on the market to satisfy the demanding, system-level requirements of the healthcare industry. For example, developers can build their systems with massive scalability without compromising performance or security. This enables them to focus on their core competencies – system development, data analysis and user experience – to develop products faster and with lower costs.
Highlights:
Large Data Distribution

allows efficient streaming of high-bandwidth data from many disparate sources and sensors, important in both 3D imaging and connected healthcare applications.
Data Extensibility

supports longevity and evolution of large, expensive medical equipment, such as large CT scanners – enabling interoperability across generations of subsystems and products.

Data-Centric Gateways

provides intelligent data routing for greater efficiency, improved scalability and easier integration with legacy medical devices and enterprise systems.
Enhanced Performance reduces CPU overhead and end-to-end latency in distributed applications – a necessity for haptic control loops in surgical robotic systems and fusing real-time, near-patient data for Clinical Decision Support (CDS).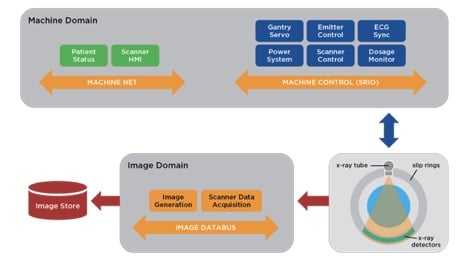 Example of Medical Imaging System Architecture
Connext 6 - Designed for Demanding Healthcare Systems
Decreased Time to Market
To design the connectivity software required for medical-grade systems, medical device manufacturers have the choice of designing the software in house (which is expensive, difficult and time consuming), or adopting an off-the-shelf-solution. Those that choose a well-documented, off-the-shelf connectivity framework like Connext DDS are able to meet development and security requirements, solve specific design challenges, and get to market faster.
Medical-Grade
A medical-grade connectivity framework is one that a medical device manufacturer can embed into a regulated device or system and receive the required regulatory clearance. RTI Connext 6 is medical grade because it is designed for regulatory clearance, providing customers with the documentation needed throughout the process. It also offers a pathway to product longevity by enabling manufacturers to evolve and extend their data models over time without breaking backward compatibility. Lastly, Connect 6 is compliant with the latest Object Management Group (OMG) DDS Security specification.
Increased Security
In healthcare environments, maintaining the highest level of security is of the utmost importance. The Connext DDS connectivity framework allows medical device manufacturers to secure the data in-use down to the data-type level, meeting the requirements of the FDA cybersecurity guidance and minimizing the impact to system performance.

Example of DDS Security Scheme by Data Type
Extended Platform Support
Connext 6 expands its broad support for compute platforms and embedded systems with libraries for the latest Linux, QNX, Integrity, and VxWorks platforms.
Resources
Connext 6 for Medical-Grade Connectivity Press release
Connext 6 for Medical-Grade Connectivity Podcast
The First Connectivity Software for Highly Autonomous Systems
Advancements in artificial intelligence and sensor technology are driving autonomy across the IIoT. Yet these highly and fully autonomous systems pose challenges that are unaddressed by traditional approaches to data communications. In particular, AI algorithms must efficiently assimilate high volumes and high rates of data from disparate sensors while assuring resilience, security and safety. RTI Connext® DDS is the first connectivity framework designed for these demanding requirements.
RTI Connext 6 features updates to all of the products in the Connext suite, including Connext DDS Professional 6.0; Connext DDS Secure 6.0; and Connext DDS Micro 3.0.
Highlights:
Efficient High-Bandwidth Data Distribution for increased throughput and reduced latency.
Integration with Standardized Frameworks and Platforms to ease integration between OEMs and suppliers, from research through production.
Safety Certification Pathway to meet the stringent requirements of ISO 26262 ASIL-D, reducing risk, time and project costs.
Built on Data Distribution Service (DDS), the proven connectivity standard used by AUTOSAR Adaptive and ROS2 for autonomous vehicles.
What's New
Connext 6 supports autonomous system development from research to production. It is the first standards-based connectivity framework to handle the complex integration and data distribution challenges of sensor fusion applications in autonomous systems. It enables level 4 and level 5 autonomy through fast, scalable, and efficient distribution of high-bandwidth sensor data. Integration with standardized software frameworks, like AUTOSAR Adaptive and ROS, combined with a path to safety certification saves months of development time.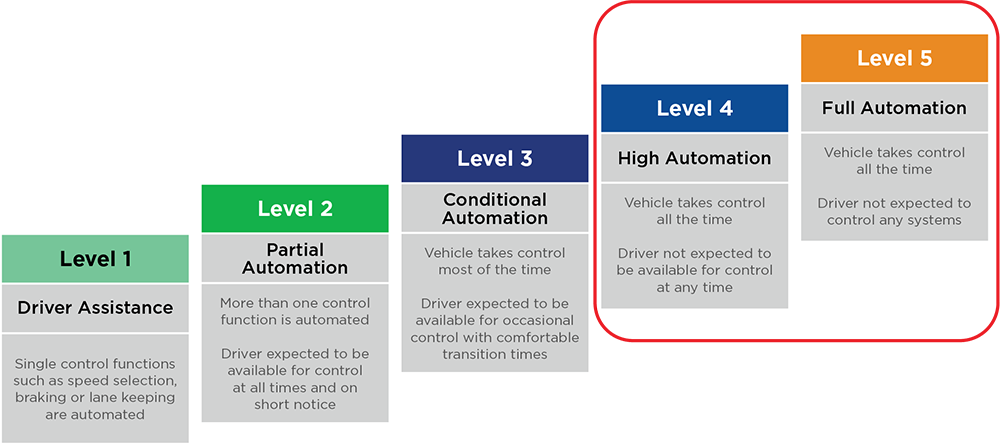 SAE automation levels 1-5. For an expanded view, please click on the diagram.
Connext 6 delivers new capabilities for improved application performance, scalability and functionality, plus developer productivity features including:
Optimized Data Processing
The new RTI FlatData™ representation significantly reduces latency and CPU utilization for large samples. Systems running multiple applications on the same node can use the optimized shared memory transport to nearly eliminate end-to-end latency and overhead in Connext DDS Professional, Connext DDS Secure and Connext DDS Micro.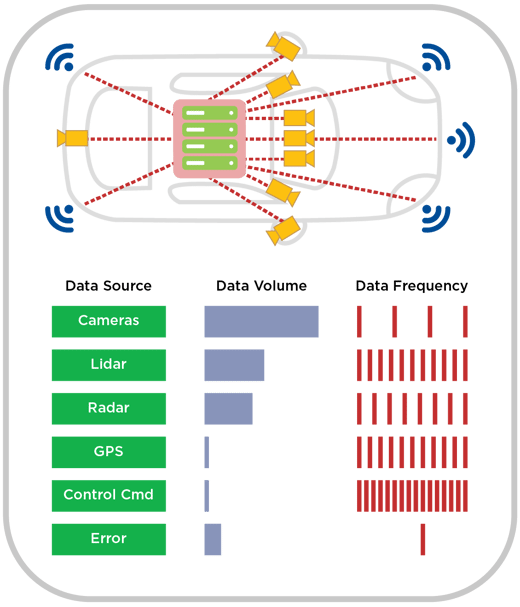 Easy System Integration
The new generation of Routing Service simplifies bridging data domains with support for advanced data transformations that include multiple inputs and outputs. The new diagram-based view of Routing Service in Administration Console allows users to visually manage routes and monitor performance.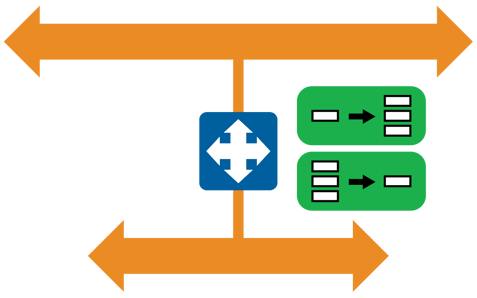 Enhanced Performance
With support for the latest Object Management Group® (OMG®) DDS Extensible Types standard, applications will benefit from network bandwidth savings. An optimized Dynamic Data implementation delivers improved serialization performance, reducing end-to-end latency. XTypes annotations and optional members provide a simpler, more economical approach to evolving complex, safety-critical systems.
Simplified Data Recording
The new Recording Service offers improved record/replay performance and easier configuration. It includes support for data transformations and content filtering, and a new API for integrating custom storage plugins.
Updated DDS Security
Connext products are compliant with the latest OMG DDS Security specification. Connext 6 extends support for DDS Security plugins to Connext DDS Micro.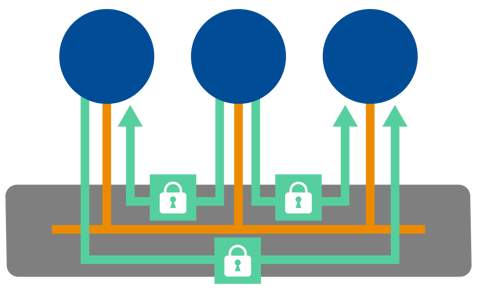 Configurable Micro Applications
With XML-Based Application Creation, users can simply define and configure their Connext applications. Connext 6 provides additional tools for maintaining interoperability between Connext DDS Micro, Connext DDS Professional and Connext DDS Secure applications.
Extended Platform Support
Connext 6 expands its broad support for compute platforms and embedded systems with libraries for the latest Linux, QNX, Integrity, and VxWorks platforms.
Resources
Connext 6 for Autonomous Systems Press release
---