2016's Most Valuable Content for Connext DDS Devs and Engineers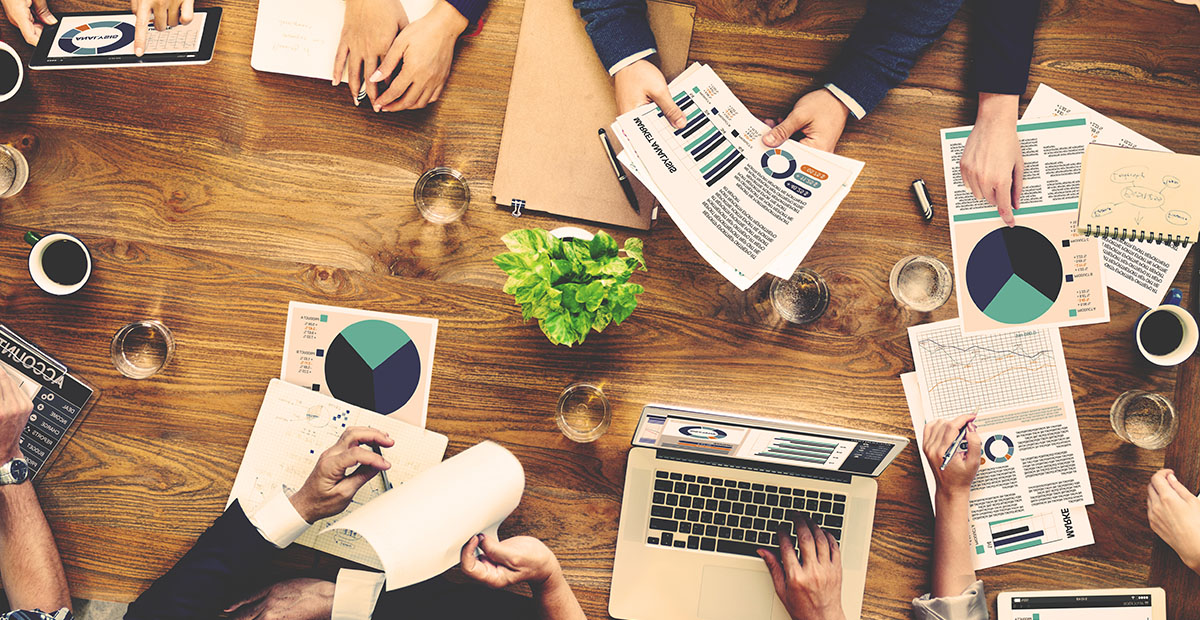 Whitepapers, eBooks, blog posts, eLearning videos, tutorials, and on-demand webinars - oh my! We know your time is valuable, so we took it upon ourselves to crunch some numbers and curate this collection of our most viewed content for 2016 for you! Drumroll, please...

3 Part Series: The Industrial Internet - It's All About the Data [whitepaper]
Any system engineer, architect, and integrator can attest to this: achieving interoperability is hard. We feel your pain, and we're here to help! In this 3 part whitepaper series, we explore the requirements for IIoT systems, approaches for building out such systems, and best practices for developers using Connext DDS to meet the requirements.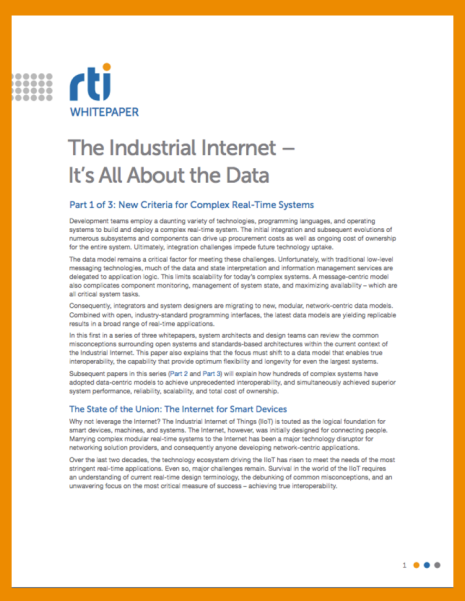 The Secret Sauce of Autonomous Cars [whitepaper]
If you're interested in autonomous cars, you're in luck! We've got a white paper for you. Learn why data-centric architecture is the secret sauce you need for improving flexibility, reducing risk and lowering lifecycle costs in the development of autonomous cars. Download now.
Leading Applications & Architecture for the Industrial Internet of Things [eBook]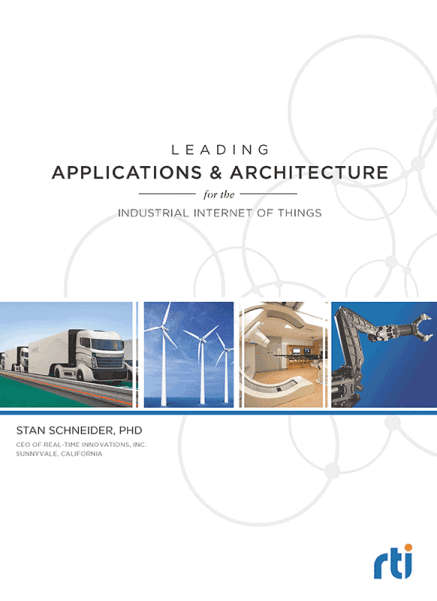 This highly practical eBook, written by RTI CEO, Stan Schneider, introduces readers to the fundamentals of the Industrial IoT and provides in-depth clarification on some of the most controversial issues associated with this topic:
What are the key differences between the Consumer IoT and the Industrial IoT systems?
What are some of the common requirements of Industrial IoT systems built for different industries?
Are there any shared characteristics in all successful, industry-proven IoT designs?
Download now and discover the answers.
Blog Posts
Top 5 On-Demand Webinars of 2016

The year may be coming to an end, but that doesn't mean your inspiration should! Click here to view our list.
Subscribe to the RTI Blog