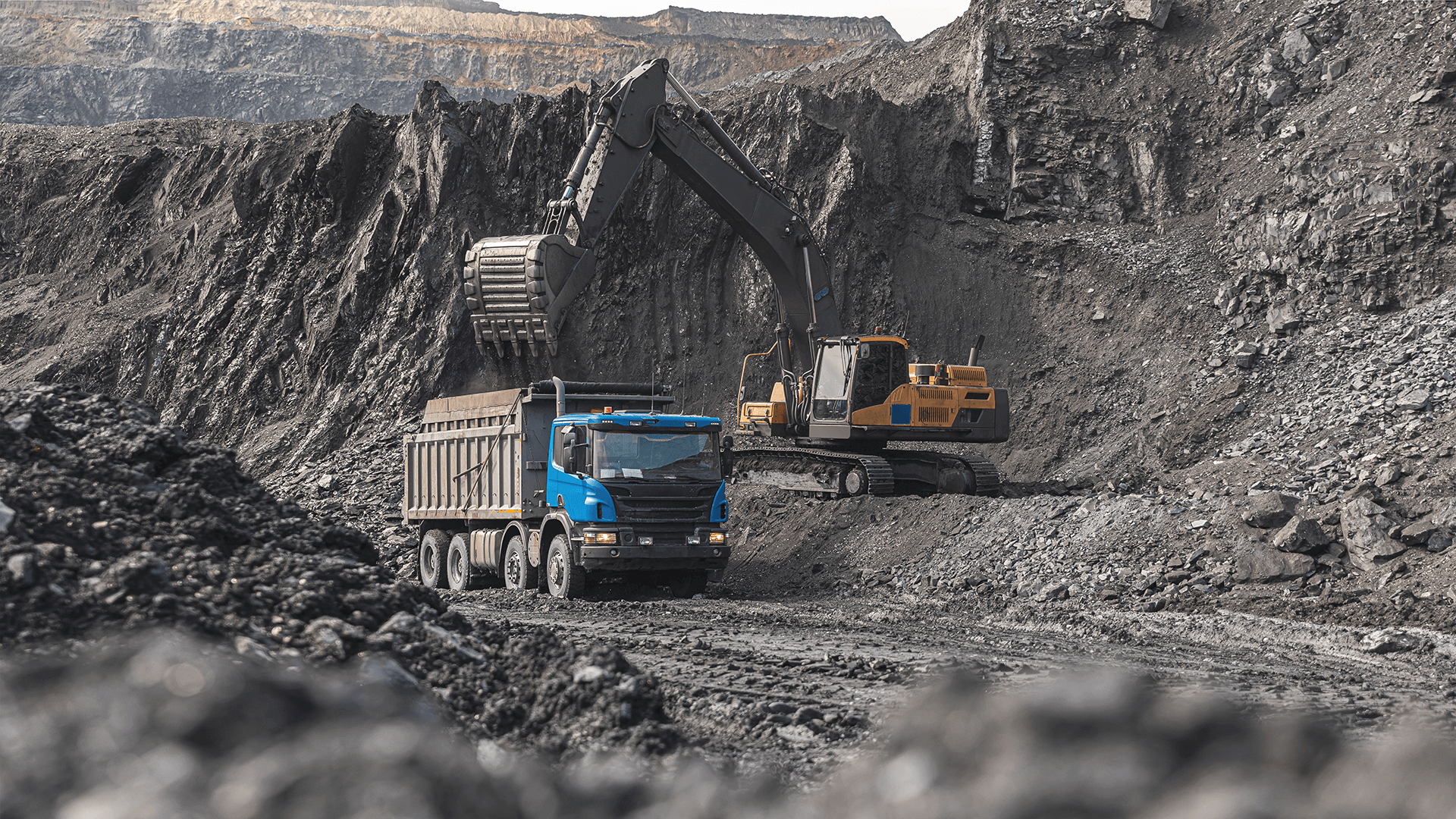 The opportunity to improve remote operation and network communication is not just an attractive technological goal: It's increasingly becoming an economic imperative. Autonomous and data-centric architectures have come to represent the most cost-effective way to add real-time decision-making and monitoring to the sometimes unpredictable and often challenging business of smart machines.
RTI Connext, based on the DDSTM standard, enables systems to operate in real-time in remote or hazardous environments, and allows the connected components of a smart machine system to work as one integrated solution by sharing real-time data reliably and securely.
Connext enables customers to effectively:
monitor performance,
improve human-machine interactions,
optimize operational efficiency and machine precision,
minimize total costs (including downtime, maintenance, repair and replacement costs),
maximize throughput, and
improve safety.
In the mining industry, for example, RTI enables real-time remote operations to meet the key requirements of distributed mining networks: optimize production costs, reduce human intervention and improve safety.
Where outdated industrial systems persist, such as in the Energy, Oil & Gas, and Manufacturing industries, Connext offers modular development and easy integration of large systems as well as secure and distributed SCADA, and better monitoring through cloud-based analysis and real-time feedback to the operational system.
In addition to the value our customers receive from RTI in the form of trusted solution partner, lowest total cost of ownership and most solid technology foundation, Connext has earned the distinction of the leading architecture for developing intelligent distributed systems with our unique array of tools, design services, training and support.
Looking for more? Check these out: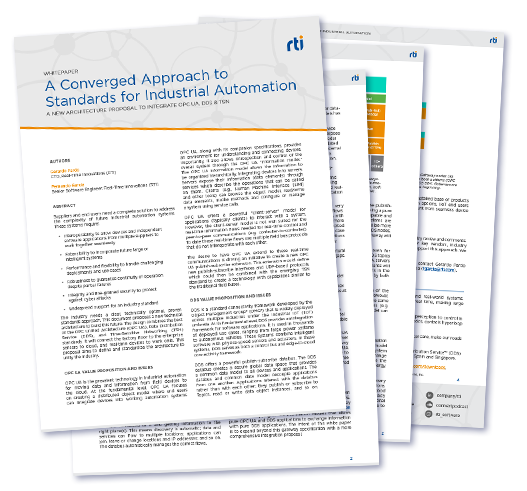 A Converged Approach to Standards for Industrial Automation
Proposing a technical architecture to build future industrial automation systems, today.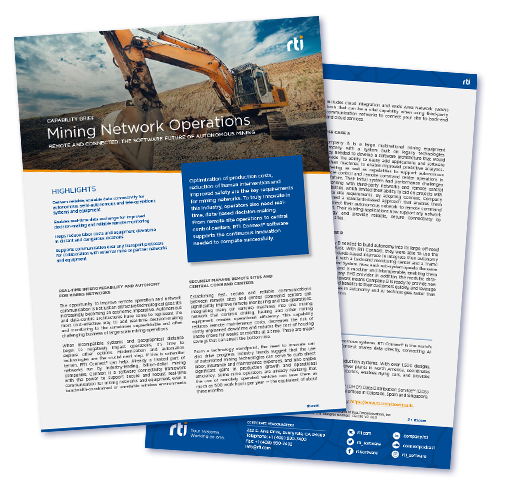 Mining Network Operations Capability Brief
Exploring real-time interoperability for mining networks and securely managing remote sites and command centers.