Modular Open Systems Approach (MOSA)
Treating Data as a Strategic Resource Through Data Centricity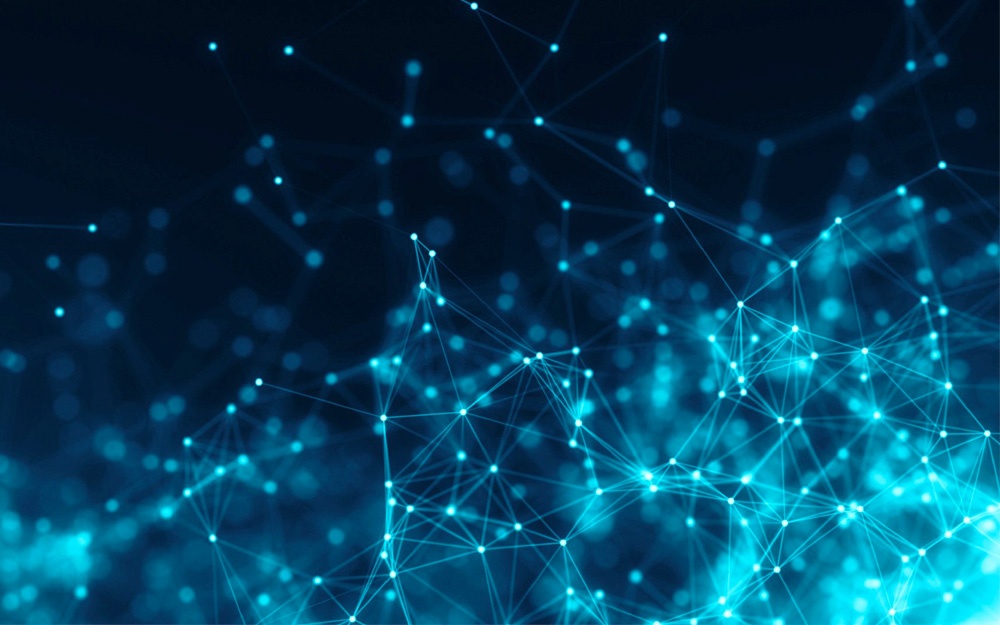 Applying the Principles of MOSA to Next-Gen Military Systems
A Modular Open Systems Approach (MOSA) is the method recommended by the U.S. Department of Defense (DoD) for the implementation of open systems. MOSA mandates a decoupled system architecture that allows system components to be incrementally added, removed or replaced throughout the lifecycle of a system platform, providing opportunities for enhanced competition and innovation. This data-centric architecture supports both MOSA and U.S. DoD data strategies for next-gen military systems.
DDS-Compliant Connectivity Software
As the world's leading supplier of Data Distribution Service (DDS™)-compliant connectivity software, RTI products and services play a key role in integrating hundreds of open architecture and mission-critical aerospace and defense systems. Based on the DDS standard, RTI Connext software delivers proven interoperability, coupled with fast, scalable and secure connectivity within and between land, sea, air and space-based systems. For safety-critical applications, including avionics, Connext Cert offers proven certifiability and a complete certification data package for DO-178C Design Assurance Level (DAL) A.
Connext is used in dozens of open architecture and objective architecture initiatives, including:
Virtually every naval combat management system used by the U.S., Europe, Japan and Korea
The Transport Services Segment (TSS) of the FACE™ Reference Architecture
Open Mission Systems (OMS)
The Unmanned Systems (UxS) Control Segment (UCS) Architecture
Integrated Air and Missile Defense (IAMD), including Aegis
The Generic Vehicle Architecture (GVA) standard used by the UK MoD and NATO
Command and Control (C2) and Command, Control, Communications, Computers and Intelligence (C4I) systems
UK MoD: Open Architecture for GVA Programs
The UK MoD GVA program developed and mandated that all subcontractors use a Land Data Model and supporting data-centric DDS middleware for communications between subsystems. Connext delivered through its open-standards-based DDS implementation that decoupled every subsystem from every other subsystem to enable modular development, rapid integration and continuous innovation. Through this highly open distributed system, procurement programs could be confident that subsystems developed in the future would successfully interoperate with existing and legacy systems.
EDA Interoperable Architecture for Camp Protection Systems (FICAPS)
The European Defence Agency (EDA) identified the need for improved multinational camp protection among coalition armed forces operating in hostile territories. The Future Interoperability of Camp Protection Systems (FICAPS) program was piloted to test if independently-developed camp operating bases (CPS) could be architected for interoperability in order to pool and share effector and sensor resources. FICAPS selected RTI Connext as the connectivity framework for its robust, high performance and scalable capabilities to support the proposed common data interface architecture. Implemented by Rheinmetall Defence Electronics GmbH, Connext provided the information highway to connect the CPSs over cable and satellite. FICAPS was subsequently adopted by France and Germany, and the system is being evaluated as a future standard for force protection, intelligence, surveillance and reconnaissance systems.
Looking for more? Check these out: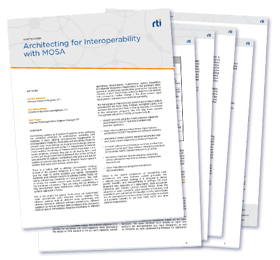 Interoperability with MOSA Whitepaper
How MOSA drives adoption of open platform infrastructure, providing powerful benefits to the DoD, MoD, NATO and others
Special Operations Forces Capability Brief
Customer examples of accelerating integration of complex systems using open architecture technologies.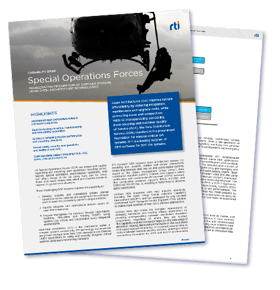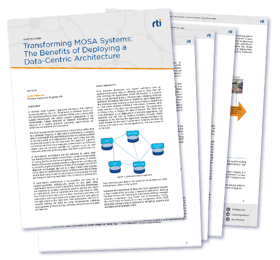 Transforming MOSA Systems Whitepaper
Learn more about the importance and advantages of data centric design when applied to defense strategies