All-Domain
Meeting the need for fast, scalable, reliable and secure connectivity within and between land, sea, air and space-based systems.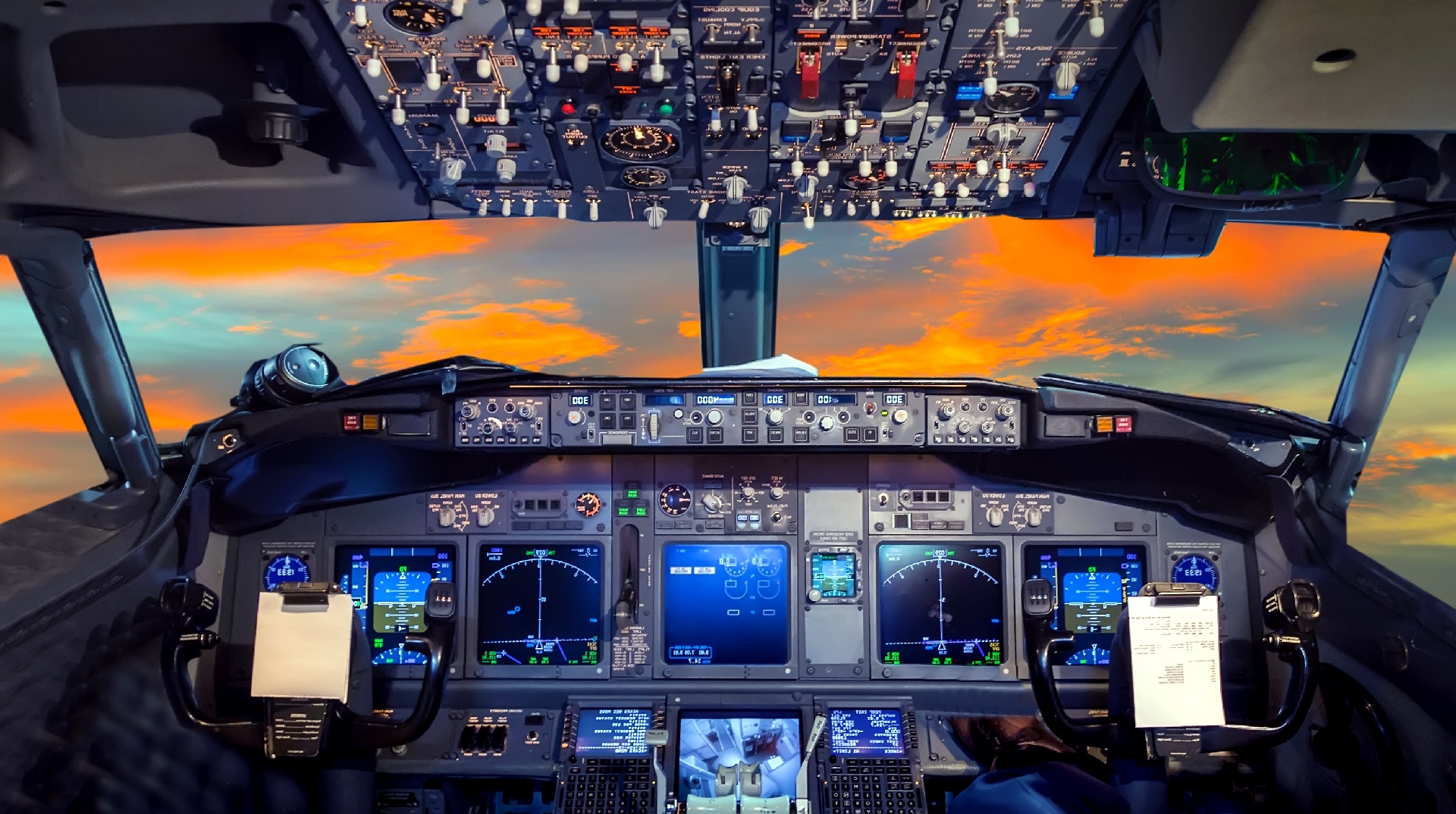 Next-Gen Military Systems
Today, the defense industry is moving rapidly to modernize its systems. By moving to a strategy that incorporates open, modular systems, the industry can slash system development time and associated cost, while accelerating capabilities to the Warfighter.
The U.S. Department of Defense (DoD) has increasingly prioritized the importance of its data and currently considers data to be a strategic resource of the highest order. A data-centric architecture underlies the goal of transforming data into a strategic resource because it not only allows systems to be decoupled and independent from each other, but also focuses the systems on the data itself.
A data-centric architecture makes data the common element for systems to act on and consume, while also producing data that other systems can use.
Two tenets underlie the current DoD data strategy: MOSA and JADC2.
A Modular Open Systems Approach (MOSA) is the method recommended by the U.S. DoD for the implementation of open systems.
Joint All-Domain Command and Control (JADC2) aims to establish a combined, synergistic network of sensors and warfighters that enables collective, real-time decision-making, across all warfighting domains.
Applications
RTI technology and expertise are proven across Aerospace and Defense domains to securely and safely integrate mission-critical systems.
---
RTI provides a proven software framework that is ideal for helping JADC2 unite Joint Forces networks reliably, even when those channels are disconnected, denied, intermittent, or have limited bandwidth.
---
RTI Connext provides fast, scalable, reliable and secure connectivity within and between land, sea, air and space-based systems.
DDS Compliant Connectivity Software
As the world's leading supplier of Data Distribution Service (DDSTM) compliant connectivity software, RTI products and services play a key role in integrating hundreds of open architecture and mission-critical aerospace and defense systems. RTI Connext, based on the DDS standard, provides proven interoperability together with fast, scalable, resilient and secure connectivity within and between land, sea, air and space-based systems. Additionally, RTI's rich set of tools further accelerate development, debugging, integration, testing and optimization.
For safety-critical applications, including avionics, Connext Cert offers proven certifiability and a complete certification data package for DO-178C Design Assurance Level (DAL) A. Connext is used in dozens of open architecture and objective architecture initiatives, including:
Virtually every naval combat management system used by the U.S., Europe, Japan, and Korea
The Transport Services Segment of the FACE™ Reference Architecture
Open Mission Systems (OMS)
The Unmanned Systems (UxS) Control Segment (UCS) Architecture
Integrated Air and Missile Defense (IAMD), including Aegis
The Generic Vehicle Architecture (GVA) standard used by the UK MoD and NATO
Command and Control (C2) and Command, Control, Communications, Computers, and Intelligence (C4I) systems
Savings through the Open Architecture model
The UK MOD GVA program developed and mandated that all subcontractors use a Land Data Model and supporting data-centric DDS middleware for communications between subsystems. Connext delivered through its open-standards-based DDS implementation that decoupled every subsystem from every other subsystem to enable modular development, rapid integration and continuous innovation. Through this highly open distributed system, procurement programs could be confident that subsystems developed in the future would successfully interoperate with existing and legacy systems.
Interoperable Architecture for Camp Protection System - FICAPS Project
The European Defence Agency (EDA) identified the need for improved multinational camp protection among coalition armed forces operating in hostile territories. The Future Interoperability of Camp Protection Systems (FICAPS) program was piloted to test if independently-developed camp operating bases (CPS) could be architected for interoperability in order to pool and share effector and sensor resources. FICAPS selected RTI Connext as the connectivity framework for its robust, high performance and scalable capabilities to support the proposed common data interface architecture.
Rheinmetall Defence Electronics GmbH led the program implementation, which used Connext as the information highway to connect the CPS's over cable and satellite. The pilot was successful in proving that a warfighter can deploy CPS assets from multiple nation states and be assured that it can be readily integrated to deliver fast and effective battlefield and camp protection. Additional benefits are fewer personnel needed to operate the CPS; less inventory of parts, which simplified logistical support; and greater flexibility in field deployments, as equipment from one nation's CPS could be used to support the CPS of another nation state. FICAPS was subsequently adopted by France and Germany, and the system is being evaluated as a future standard for force protection, intelligence, surveillance and reconnaissance systems.
Looking for more? Check these out: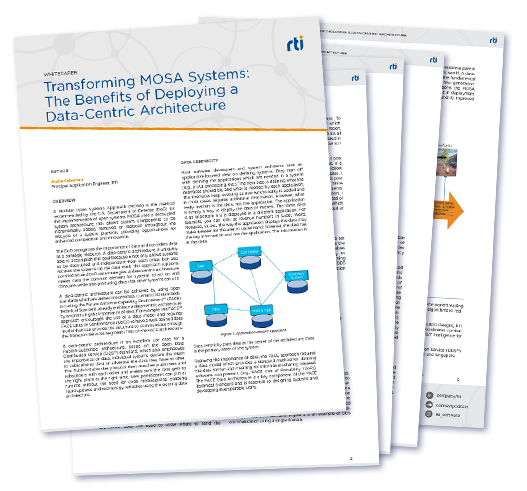 Transforming MOSA Systems Whitepaper
Learn more about the importance and advantages of data centric design when applied to defense strategies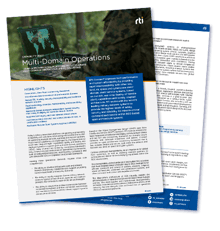 Multi-Domain Operations Brief
Explore the proven MOSA platform to accelerate Multi-Domain Operations (MDO) solutions