Getting Started with Connext DDS - ELI5, please.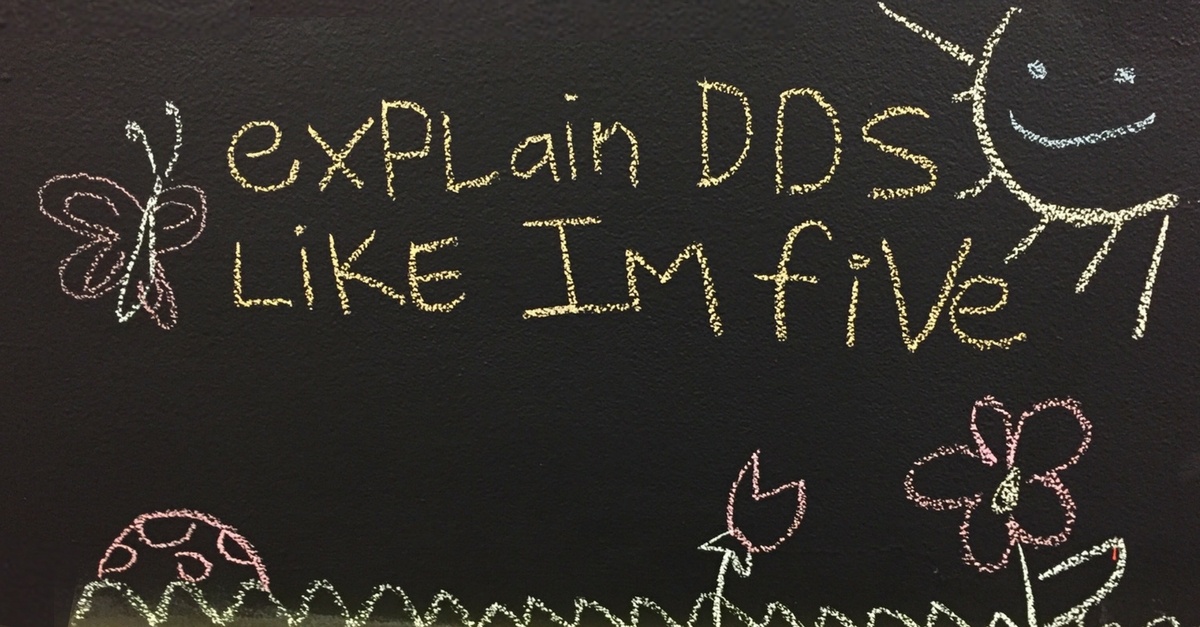 One of my favorite subreddits is r/ELI5. For those of you who might not know, ELI5 is a forum, dedicated to offering up explanations of user-submitted topics and concepts in a very specific way – explaining it in a way that even a 5-year old would understand, hence ELI5 (Explain Like I'm 5).
ELI5 is a pretty popular subreddit. Why? Well, I believe it's because there are tons of things we don't know much about (we're all experts in one area or another, but we don't know everything!), and these posts give us a chance to gain some basic knowledge outside our area of expertise. Making information simple benefits everyone. Simplicity doesn't mean a lack of complexity. Being able to take a complex subject that you've spent years immersed in, and distil it down to some facts and anecdotes that provide a level of working understanding is amazing – it makes information accessible.
ELI5 doesn't mean the thing you're describing isn't interesting, valuable or worthy of more time and attention. Being able to ELI5 allows people with little to no domain knowledge or context on these more complex and nuanced subjects to understand the basics and to incorporate those basics into other things. It's general, but it's useful. If you can give a 5-year old a working understanding of things such as what is a product?, why do we have a president?, or what is middleware?, you really have to understand what you're talking about.
From my perspective, DDS is powerful – and can be complex – and we hope we've made it accessible enough that you can do amazing things with it.
At RTI, we've been working behind the scenes to bring you something new. In the spirit of my favorite subreddit, I want to introduce you to Getting Started – all the tools and information you need to get started with DDS.
We explain how to use our products, how to go from install to helloworld, what DDS is (whitepapers), how people are using it, how you can setup the basics using our full sets of configuration files and code to address your most common and challenging use cases (case+code) and more. We've even curated special collections of content to meet your needs so you don't have to wade through everything. And this is only phase 1 – we have so much more information that's just waiting to go live, and we're excited to share it.
Ready to take the leap? Check out the first step! Installation for Linux or Windows, take your pick!
And as part of making sure you're getting what you need, let us know. What would you find valuable to get up and running using DDS? What questions did you need answers to, but had trouble finding? What content did you wish was available that wasn't when you first started using our product? Tell us or leave a comment!
Learn More:
Autonomous Vehicle Production »
Connectivity in Autonomous Systems »
Subscribe to the RTI Blog