Exhibits high throughput, approaching the theoretical bandwidth of Gigabit Ethernet, using modest CPUs

Provides very low latency, that increases Linearly with data payload size

Sustains low latency and throughput even at very high levels of message traffic
RTI Connext Performance Benchmarks
RTI benchmarked Connext with a wide variety of latency and throughput tests using RTI Performance Test (PerfTest). It includes scripts to run the tests on your platforms.
These results show that Connext provides sub-millisecond latency that scales linearly with data payload size and throughput that easily exceeds 90% of line rate over gigabit Ethernet.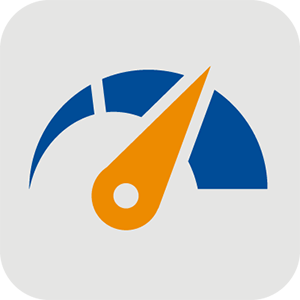 The PerfTest benchmarking tool is completely free, along with documentation and a video tutorial (click on charts below to enlarge).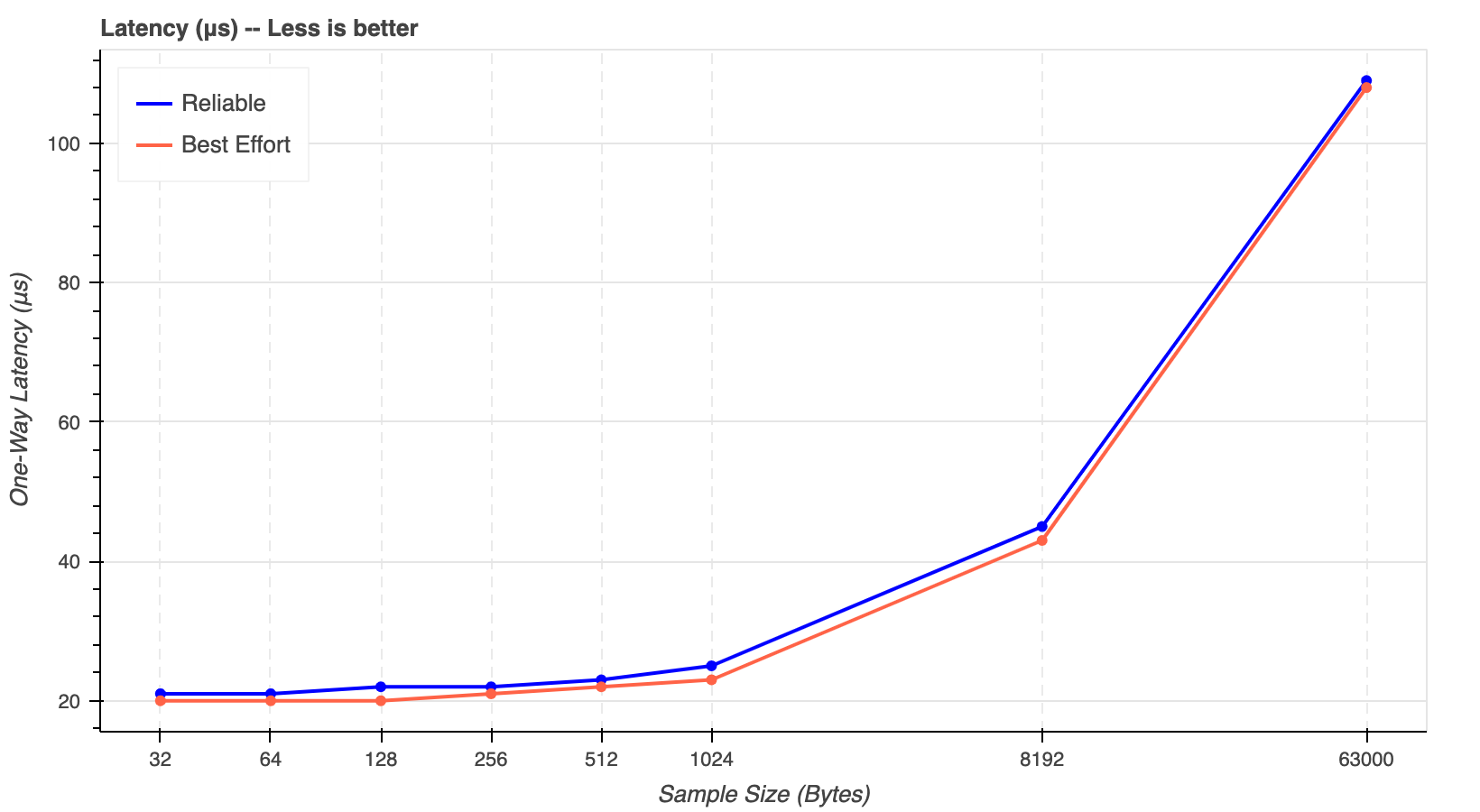 This graph shows the one-way latency without load between a Publisher and a Subscriber running in two Linux nodes in a 10Gbps network.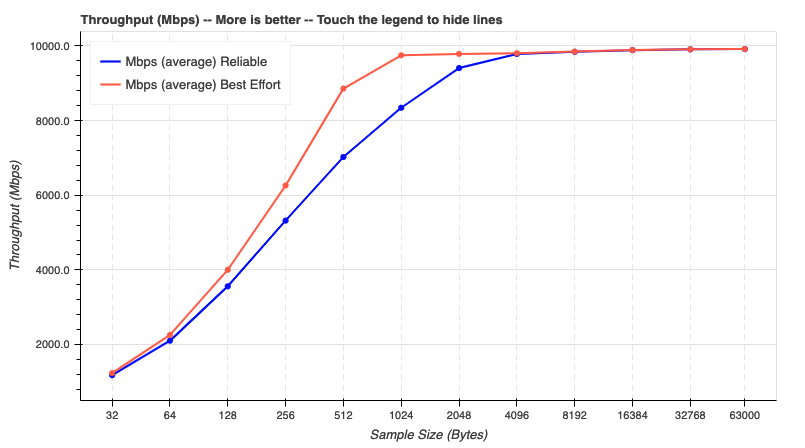 This graph shows the expected throughput behavior when performing a 1-1 communication between two Linux nodes in a 10Gbps network.
To run these benchmarks on your own hardware, please download or contact your local RTI representative:
Benchmarking Best Practices

Modeling Connext Performance on Your Platforms
Are you or your team planning to benchmark the performance of Connext on your systems? Then here is an important consideration: How do you ensure that the tests are realistic? Read more
Connext + ROS 2 Performance
01
Parallel Trajectories: Behind the Scenes of the Indy Autonomous Challenge
A guest blog by Andrew Saba, Chief Engineer for the MIT-PITT-RW team and master's stu...
Read More