Navigating a Sea of Constant Change
The maritime industry faces technological challenges, particularly in the areas of naval defense and underwater exploration, including:
The increasing reliance on networked systems makes naval assets vulnerable to cyberattacks, necessitating robust cybersecurity measures to protect critical infrastructure and data.
Advancements in anti-ship missile technology pose a threat to naval vessels, requiring the development of improved real-time defense systems to detect and intercept these missiles.
Deep-sea exploration involves overcoming immense pressure and extreme environmental conditions, requiring the development of advanced materials, robotics, and remotely operated vehicles (ROVs).
Developing autonomous underwater drones capable of making decisions based on real-time data requires robust AI and sensor technology.
In all cases, reliable communication is a challenge in maintaining connections in harsh environments or at great depths, or in delivering non-stop data availability with no single point of failure. Addressing these challenges involves innovation in materials, sensors, communication, and autonomous systems. Deploying better communication technologies is essential to achieving real-time situational awareness.
Connext handles connectivity for many of the most complex and sophisticated surface vessels and systems on today's waterways. Our goal is to enable the next generation of maritime systems to develop the highest level of protection, with lower cost and error.
Applications
RTI technology and expertise are proven across Aerospace and Defense domains to securely and safely integrate mission-critical systems.
Non-Stop Reliability

Raytheon Ship-Wide Area Network

The Ship-Wide Area Network (SWAN) on the US Navy LPD-17 runs machinery, damage control, steering, magnetic signature, mission control, navigation and communications. Connext supports redundant networks, data and sensors without servers.
Real-Time Message Delivery

US Navy Ship Self-Defense System

The Ship Self Defense System (SSDS) is the "last line of defense" and coordinates high-speed radars, targets defensive missiles and directs 1000+ rounds/sec at incoming cruise missiles. Connext delivers messages in real time.
System of Systems Integration

General Dynamics LCS

RTI connects disparate systems, merges multiple languages on multiple operating systems, and handles DIL links and legacy interfaces for the US Navy Littoral Combat Ship. RTI is the leading vendor of combat system messaging.
Massive Application Scalability

Zumwalt DDG 1000

RTI Connext coordinates and manages complex, diverse onboard hardware and software systems, including hundreds of computers, thousands of applications, and more than 10m publish-subscribe pairs.
Interoperable Open Architecture

Next Generation Naval Systems

Standards-based, high-performance connectivity platform breaks vendor lock-in, drives interoperability and future-proofs architectural designs: Lockheed Aegis, Raytheon DDG 1000, Raytheon SSDS, LCS (Lockheed and GDAIS), Raytheon LPD-17, etc.
Underwater Connectivity

OpenROV

OpenROV leverages Connext to solve complex connectivity challenges in their drones while underwater in one of the world's harshest and most unpredictable environments.
Customers Using RTI Connext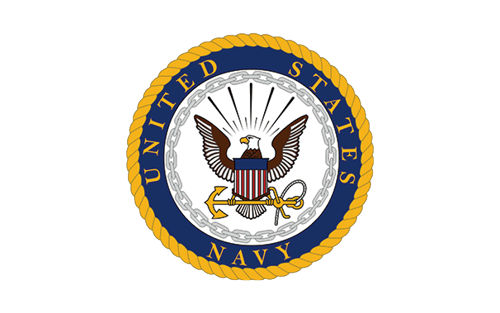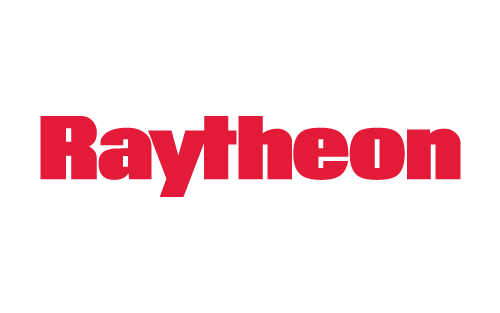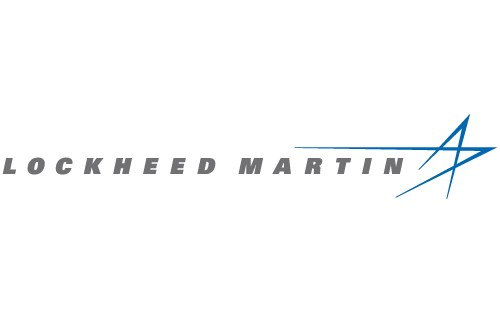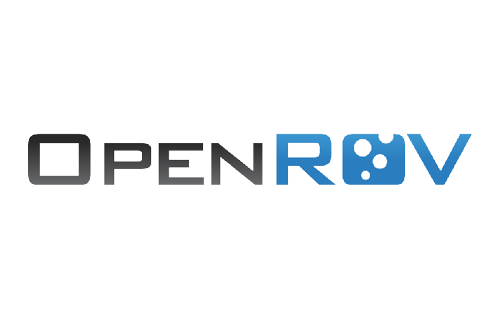 Looking for more? Check these out: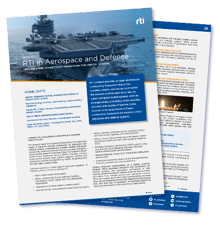 RTI in Aerospace & Defense Datasheet
Read about customers who chose Connext for their mission-critical maritime systems.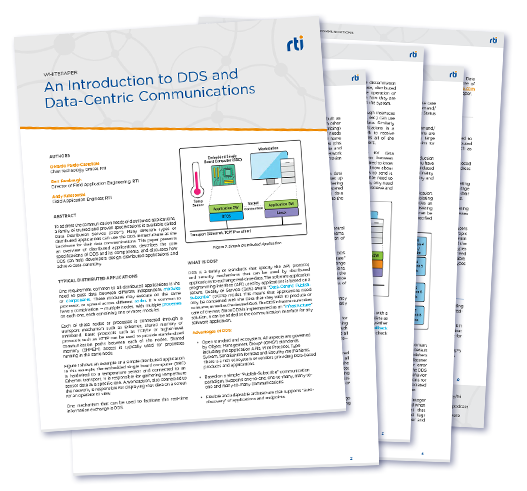 An Introduction to DDS and Data-Centric Communication
Read the definitive paper on the technology standard underlying open architecture.