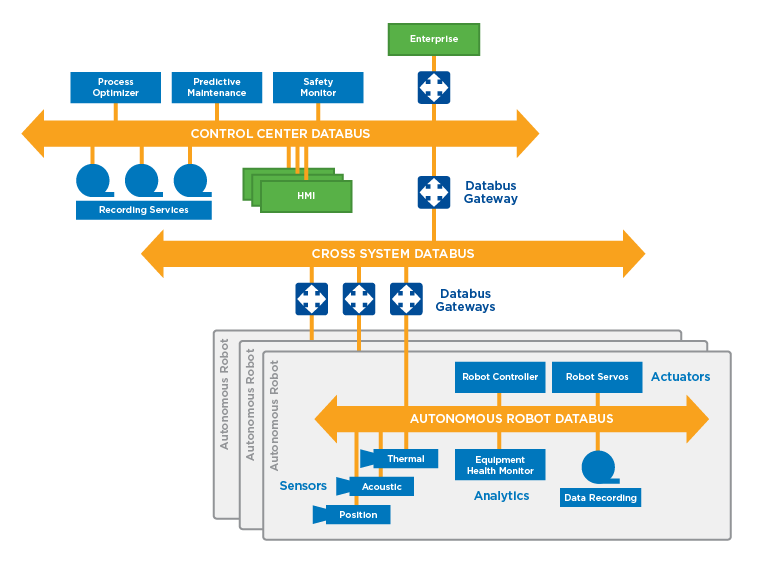 Autonomous robots on the drill floor are transforming oil and gas exploration, replacing dangerous manual operations with a new interconnected system of advanced robotics and software. The robotic systems operate on real-time information to perform tasks in an autonomous, safe, repeatable and highly precise manner.
These advances have an immediate impact on rig operations by reducing the number of offshore workers, improving operational cycle times, and dramatically increasing safety by replacing humans in the red hazardous zone.
Connext provides the interoperability to connect systems from edge to cloud in real-time, enabling robotics to share information for machine learning and improved performance. Connext Secure protects robotic systems through flexible, fine-grained security for optimal control and performance in rigorous operating environments.
Customers in Exploration
RTI is a trusted partner to leading maritime exploration companies throughout the world, who leverage Connext in their advanced subsea technology.