Why I Joined RTI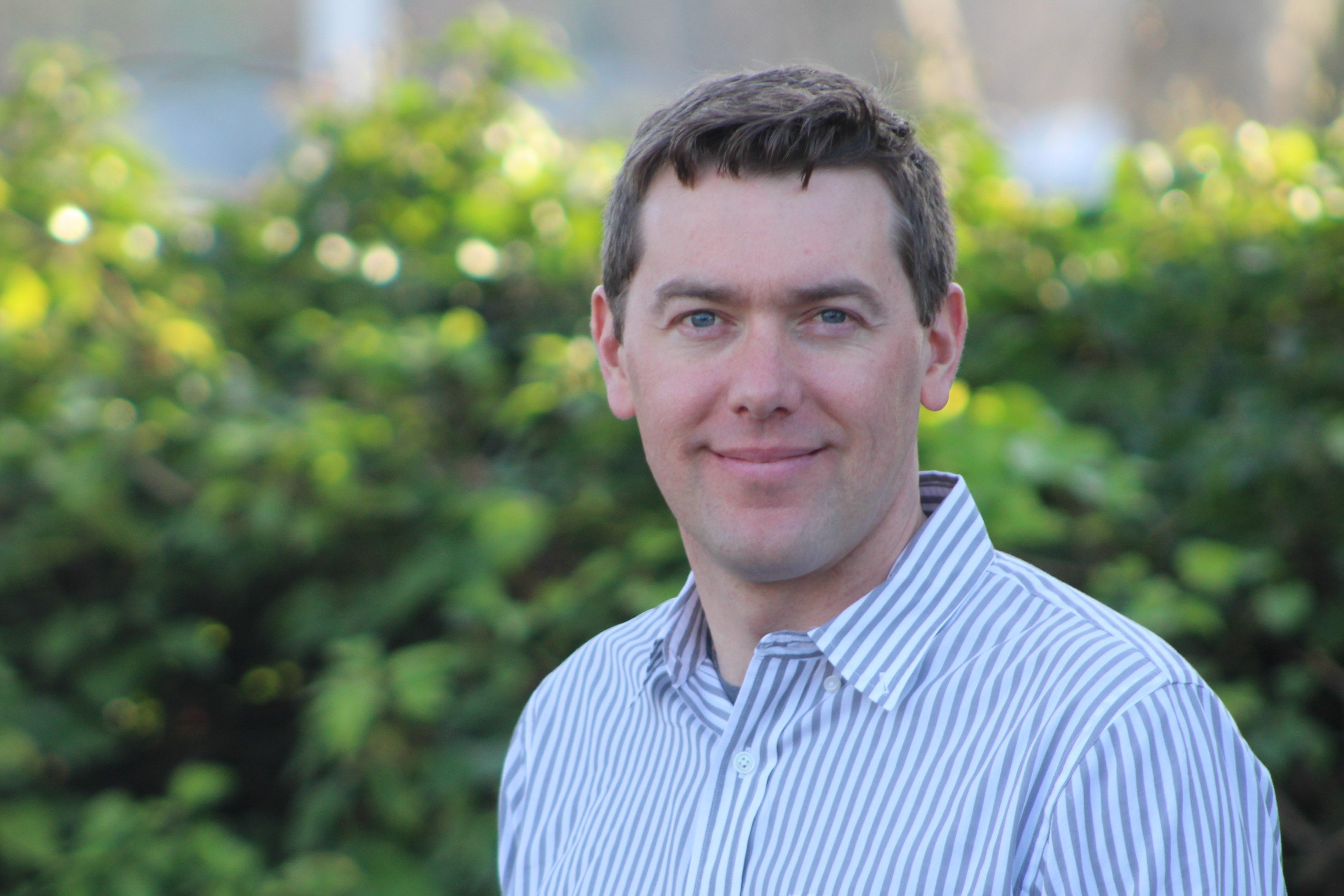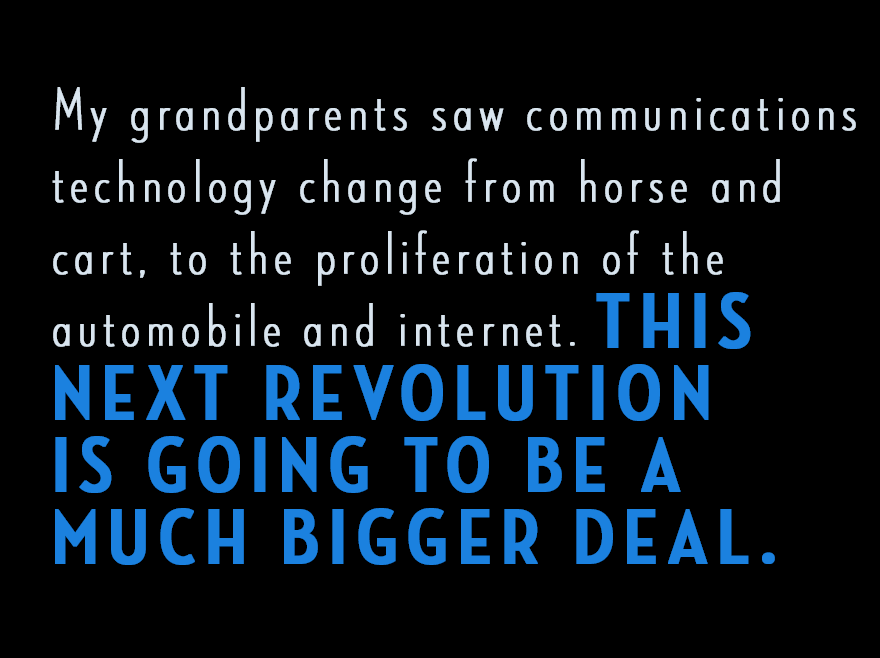 With a fresh perspective, I thought I could write about this small company in Silicon Valley that you probably haven't heard of: Real-Time Innovations, Inc. (RTI). RTI has been quietly working on a technology called DDS that could be one of the most important and fundamental tools for the industrial internet revolution. If you haven't heard, the industrial internet, or Industrial Internet of Things (IIoT), is going to change the world in ways we haven't seen since the industrial revolution. My grandparents saw communications technology change from horse and cart, to the proliferation of the automobile and internet. This next revolution is going to be a much bigger deal.
I worked with RTI for 3 years while running LocalGrid Technologies. I can't take the credit for selecting RTI as a vendor. However, I think our CTO did his homework and chose RTI and Connext DDS for the technical benefits and also because of the company's dedication to the quality and reliability of their product. That level of product care, I'm sure, comes in part from their long history working with the hardest problems like the US DoD. You can read a bit more about this here.
So why did I join RTI? The initial motivation was the relationship I had with the company, and the product. With RTI's Connext® DDS Toolkit, and Connext DDS Secure, it was clear that DDS would be a fundamental and critically important technology for LocalGrid's efforts in the Smart Grid market. Having worked on many system integration projects where we struggled to create scalable, simple to use, and robust communications solutions, I knew how important this middleware would be. But it was the influence and leadership of this small company that really attracted me, first to work with them as a partner, and then as an employer.
So when I found myself looking for my next career opportunity, I knew I wanted a company growing in an exciting technology space. The product and the company seemed like a great fit. However, when I started interviewing, what really struck me was how much everyone seemed to be working together. The stories about the company strengths, benefits, and motivation were consistent across all groups in the company, and included everyone. Everyone was "pulling together." Instead of telling me how great their team was, each group in the company talked about how good sales, or engineering, or marketing was doing. The company is small, about 100 people, but clearly punching above their weight in multiple industries. It has a culture of service: "we won't let our customers fail" is a phrase I heard many times in the interview process. This can only be evidence of the teamwork and a sense of ownership.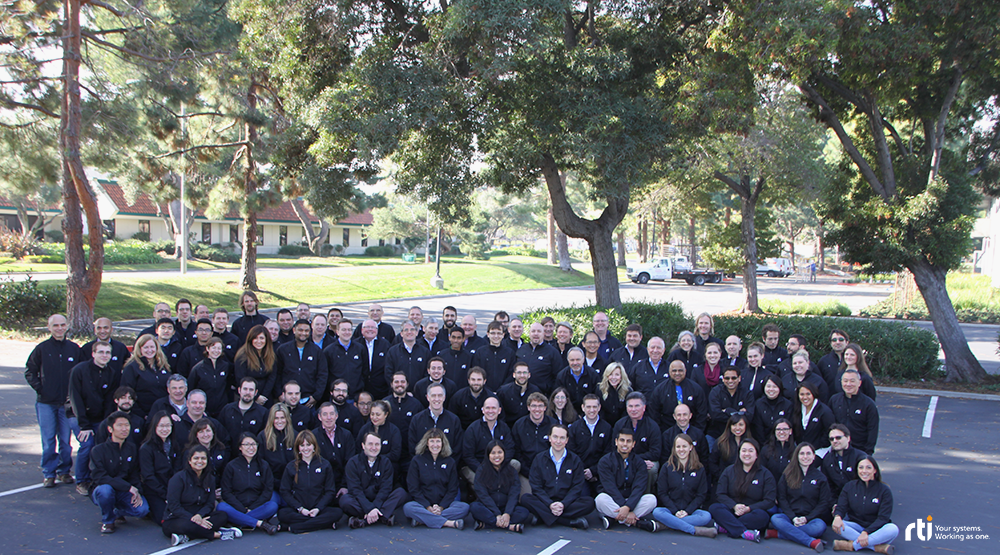 My first week on the job happened to coincide with the Company Kick-off week. During this week, every RTI employee from all over the world meets in person at our HQ in Sunnyvale, CA – definitely a good time to join; I got to meet a lot of people at the company in person. This is important in a company where 50% of the staff work remotely. The most important thing I took away from that first week was a great look at the company culture, which I would describe principally as an immense amount of trust between everyone. That translates into a lot of questions and a lot of feedback. Of course, there are growing pains as with any small company. And they don't have unlimited resources or funds. But, clearly with this teamwork, and especially in a new an undefined market, RTI is successfully "failing towards success." That's great, because they aren't afraid to try, to put the company and product out in front, and learn about their customers and markets as they go. With teamwork, this works.
As an engineering company with a complex product, I can confirm that they have a very 'geek' friendly culture. But more than that, it is a culture where people communicate and express themselves freely. I've run my own meetings and attended many others where, when the question is inevitably asked, "are there any questions" and then there is only silence. At RTI, there is never silence. There is always a question or a comment and it comes from all departments in the company: Engineering, Sales, Marketing, Operations, no matter what the topic is. Everyone seems to understand the importance of what RTI is doing and everyone cares. Add the clear respect and trust that exists in the company, and this translates into lots of questions, feedback and collaboration. This is how such a small group can be the most influential company in their space, beating out companies like Google and GE.
Unlike many Silicon Valley companies, people stay here for a long time. I've met engineers that have been here for 15+ years as the company's technology has changed, evolved, and matured. They move from engineering to sales or marketing and to management along the way. The people make a huge impact on the sense of ownership and the culture. I am very happy to be part of this amazing little company, and I suggest that everyone keeps their eye on RTI. The impact on our society, businesses and the economy will be huge, even if you will never know it.
Learn More:
Autonomous Vehicle Production »
Connectivity in Autonomous Systems »
Subscribe to the RTI Blog