Using a Data-Centric Approach to Building Healthcare IIoT Solutions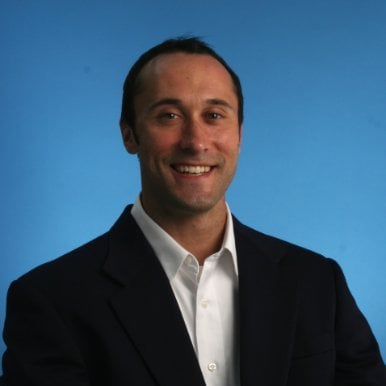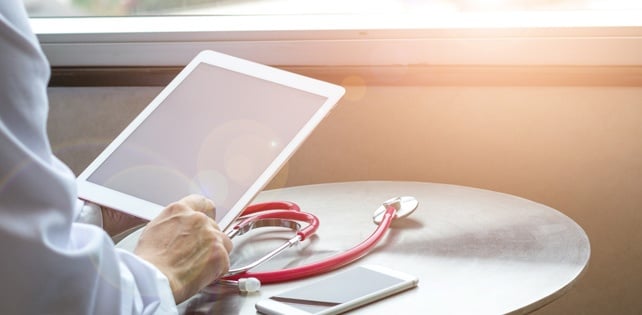 An interview with the CEO of DocBox, Tracy Rausch
During the RTI Connext Conference in San Jose, CA, I had the opportunity to talk with the CEO of DocBox, Tracy Rausch. For the the past 10 years, DocBox's mission has been to drive efficiency in healthcare through the democratization of data. Their combination of hardware, software and analytics aims to arm healthcare providers with more actionable information than ever before. The goal is to provide a platform with similar capabilities to SMART on FHIR – an open application programming interface that allows developers to create apps (and clinicians to select apps) that work with their EHR system, regardless of vendor for mission critical, real-time data.
The content below is a transcript of our conversation (edited for length and clarity).
Why did you start DocBox?
David: It was so great to hear how you and your team are using RTI Connext® DDS to solve one of Healthcare's biggest problems at our Connext Conference. I'd like to start from the beginning, why did you start DocBox? What was the defining moment and then how did you turn it into something tangible?
Tracy: I got the idea for a DocBox-like solution when I was working as a clinical systems engineer. In order to do my job and do it effectively, I needed access to data. I met with vendor after vendor and I couldn't find a technical solution that enabled access to the data we as healthcare providers need. So, DocBox actually came out of that frustration of trying to work with the vendors to give me access to the data I needed to do my job most effectively.
David: I have been working in the space from an embedded technology perspective for 10+ years and have found it interesting, that everyone in the industry is well aware of the issue around data accessibility and device interoperability, BUT from what I can tell, you're the only person doing anything about it for mission-critical, real-time systems. Would you say that's accurate?
Tracy: I wouldn't say I was the only one. There's a pretty big team of folks on the backend who are working from a research perspective on the safety and cyber security aspects of this. DocBox has been the fortunate beneficiary of about $30-40 million of government funding, that allowed us to move it to the commercialization phase.
David: Is the research you are referring to the work by Dr. Julian Goldman and the Medical Device Plug and Play (MD PnP) group out of Mass General and Harvard? I think you said you used their work as a baseline platform. Is that correct?
Tracy: Yes, the MD PnP's community of research is the foundation, both Kansas State University and the University of Pennsylvania have both done a lot of work as well. There are also many government-employed researchers who are working on this too, at the FDA, in the Army and in other organizations. So we're not the only piece, we're just the piece commercializing a decade of R&D. We also have a community of clinicians who are supporting this effort in both North America and India.
I think the end goal would be that all of the research and portions of the DocBox architecture become a standard of sorts, but a standard must be able to evolve. I think once DocBox and like systems are deployed in more beds, it will continue to evolve. We've built a great foundational piece, but I think the key is in the data analytics and the clinical uses, not just in the data itself. One of the keys is the platform will be open allowing for clinicians and engineers to innovate with applications for improvements in workflow, patient safety, novel data visualizations, automation and control.
What is DocBox?
David: So what you've built so far is a baseline infrastructure for getting access to the data you as a clinical engineer did not have access to before. Can you describe, at a high level, the architecture of your solution?
Tracy: We have built the baseline platform, data aggregation, and several initial applications. The DocBox platform consists of three pieces of hardware: an integration adapter, a edge computing capability which includes a gateway and a server cluster. All three components are running RTI Connext DDS using a layered databus architecture to reliably and securely get access to real-time patient data. These layers of the architecture also interface with additional IT systems and also store the data in a Hadoop cluster.
David: And that's really what you're providing, is the medical data.
Tracy: Yes, and on top of that DocBox provides data analytics and a UI for hospitals to begin utilizing all of this new data.
David: And then from that you're hoping the ecosystem develops. So I have to ask, a space this exciting has to have competitors, but I personally don't see any right now. Do you agree, if not, who do you see as competitors in your space?
Tracy: I think there are some folks that are capturing some of the data, but not all of it. There are three data sets that clinician and healthcare providers need access to: Billing/ Reimbursement/Actuarial Data/Clinician Annotations (the EMR), Patient Physiological Data and Genomic and Proteomic Data. All of this data together has the ability to tell the story of that patient's history through their care. That's the complete medical record of that patient. It's not just the physiological data, it's not just the EHR, it's the combination of the two. It has been best described by an ICU doctor that EHR data is an annotation on the high fidelity contextually aware data and you need both to understand the patient. Eventually genomics and proteomics will be incorporated as well. The key thing is, not one of these can be proprietary, and must be structured in a way they are usable. They all have to be open and they have to be available because the answer is going to come from not one entity. It's going to come from the community actually innovating, and innovating faster than what currently occurs.
DocBox Secret Sauce - Security and Interoperability
David: It's a standard IoT problem – gather all the data, analyze the data and develop actions based on the data. We're now in that early phase with the IoT where we're starting to gather data, but we still have all these proprietary systems and we really don't have the full story.
Tracy: Yes, I agree. We're not even close to being there yet. There is still so much we don't know. As all of this data starts to become available, you're going to see this rapid increase in innovation in healthcare, and there really hasn't been disruption in healthcare since the mid 80s. But there is a lot of value add on along the path. The value can be seen in almost all aspects of healthcare clinically and operationally.
David: I've been focused on adding connectivity to medical devices because I sincerely believe that would drive the next wave of innovation. Unfortunately, I learned quickly that connectivity is just the first of many steps to making any significant progress to improving patient care and lowering cost. It's great to have connected medical devices, you can now capture the data, but you still don't have full data sets. You don't have that interoperability. You have integration, BUT integration is not interoperability. People, for so long, confuse that point, myself included.
Tracy: Correct, and interoperability is the key piece. Interoperability has morphed into a marketing term but it hasn't morphed into what it actually means.
In healthcare it's a safety issue, and it's a data analysis issue, and it's another piece of data. I can take all this data – I've done it since the beginning of my career – and throw it into a database, and you can do that for ten patients. And you can come up with a new algorithm and you can analyze it. That's been going on from the beginning of time for medicine. But how do you take that solution and scale it over, you know, 5000 beds, 10,000 beds? That's where the interoperability comes into play. Needing to do this at scale, because that's how you iterate on the algorithm. And right now, an algorithm takes seven to ten years to come into the market because of not having interoperability. And by the time it gets to market, there's already four other ones in literature that are better than that algorithm.
So if you look back at that and you think about that as, that's how fast the researchers are innovating, our technology is not keeping up with them. And we've got to give the hospital the tools to be able to swap out to a new algorithm. And do it the way they've, always done it. Peer reviewed, best practices, gold standard innovation and to move forward to do the next thing. Because it's not a widget in the technology. It's not a consumer product that will evolve to the next generation of product in two years. Medical devices have a lifecycle of five to seven years. And you're dealing with safety-critical, mission-critical pieces of technology. You have to treat that with the utmost respect. And I think the biggest thing is, I always remind people, is that we all eventually are patients - now or in the future.
So it's important to think about as a patient, would you want this connected to you? Would you want this moving forward? And I think that's the biggest key. When you start to think of it that way, you take a little bit of a step back, okay, we need to make sure we have this right.
Connectivity by RTI Connext DDS
David: The last thing I wanted to discuss is your use of RTI's Connext DDS Connectivity Framework. Can you talk a little bit about how that's being implemented?
Tracy: We used Connext DDS to create what we call the ICE (Integrated Clinical Environment) databus. The ICE databus is a single domain for every patient and any data that is created by that patient during their hospital stay. The reasoning behind choosing Connext DDS is the databus architecture gives us the many-to-many connectivity framework we needed. Each individual component of the system, doesn't know what the data is going to be used for, so you have to have a many-to-many communication relationship, you can't have a peer-to-peer relationship. This ruled out most of the other connectivity options.
One feature that really drew me to Connext DDS initially was the ability for Quality of Service (QoS) because we knew we had to be able to do control. We also appreciated the real-time nature of the architecture as well as the built-in security features. Additionally it was nice to know that Connext DDS has been commercially deployed in Military and Aerospace applications which gave us the peace of mind when designing a system that would need to stand up to the regulatory science of making a safe system and approval of the FDA.
One last critical factor is the data-centric approach of Connext DDS. Data centric is really how physicians think, yet another reason it was a good fit!
David: DocBox has created an interoperable, secure, doctor-in-a-box healthcare solution that can align multiple vendors. It delivers HUGE benefit to the providers and overall industry. Tracy, thanks so much for your time today and I look forward to our next conversation.
I hope you enjoyed hearing directly from the CEO of DocBox, Tracy Rausch, about how she and her team are changing healthcare, by implementing RTI Connext DDS to create a data-centric foundation for building innovative healthcare IoT solutions. If you like to learn more about DocBox, check out our Customer Snapshot here.

For more information on RTI or Connext DDS, please visit: https://www.rti.com/industries/healthcare.
Subscribe to the RTI Blog