Unprecedented Achievements in Connected Systems: How 3 companies used DDS to achieve inspired results.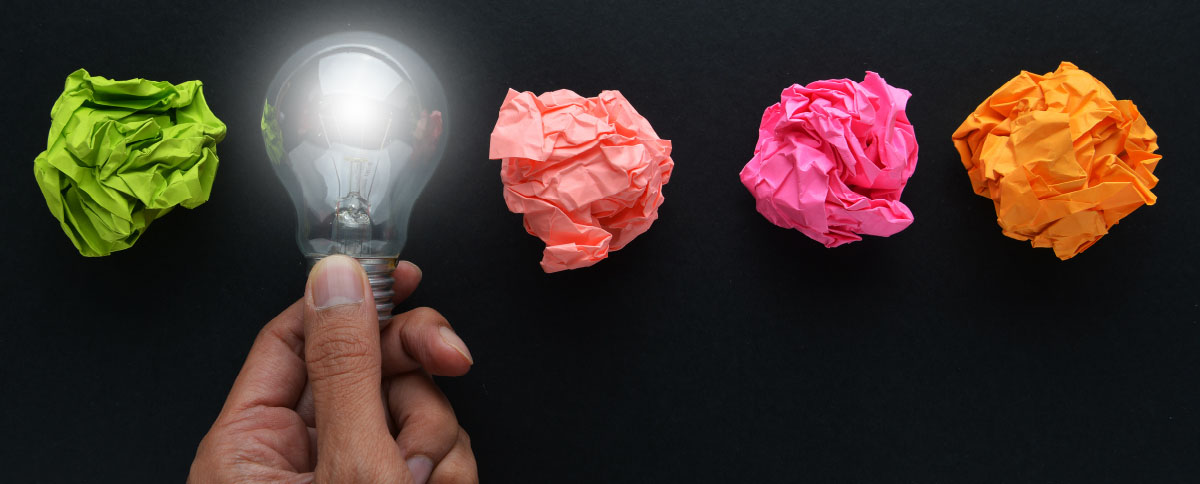 As cheesy as it may sound, it's the truth: our customers build things that are downright inspiring. They tackle the hard problems, seemingly preferring to run head on into a challenge as opposed to shying away from it. As a result, many of them have built systems and architectures that are saving lives, improving the quality of our experiences with technology, and pushing the boundaries of what we think is possible.
So who are these customers? What are they doing? Today I'm sharing the stories of three companies whose results are inspired, to say the least. Two of these applications are in the robotics domain, the other is in healthcare, and all three used Connext DDS.
Unprecedented Achievements in Connected Systems: How 3 companies used DDS to achieve inspired results.
I remember this like it was yesterday: a photo of our CTO, Gerardo, taken at a customer site visit, popped up on my screen. He visits many customers, but this wasn't just any picture. This was a picture of him rocking a ... robotic arm? No, an exoskeleton. I was jealous, to say the least.
Gerardo Pardo-Castellote CTO http://t.co/AAUXuEMsjy visiting to discuss advancements in #robotics and DDS in #space pic.twitter.com/Zb54bThd6b

— André Schiele (@ESATelerobotics) May 13, 2014
This is the stuff my sci-fi-nerd-EE dreams are made of. Do you know the types of challenges they would have to overcome to achieve their goals? Here are two of their challenges: datalinks and latency. After viewing Andre Schiele's TED Talk (go to 2h19min), my mind was buzzing with a list of possible applications and benefits that could be realized because of this technology. Think, remote surgery (over very long distances) and enabling exploration and scientific research in new places that are too dangerous for humans.

Since May 2014, this team has made amazing progress with their work. In December of that year, they performed the first ever robotic experiment with force-feedback in space (details), and since then they've shown no signs of slowing down.
Connected medical devices save lives, and GE Healthcare is taking this to the next level by using Connext DDS to standardize communications for new generations of many products. A connected patient care ecosystem can not only allow for more efficient machine operation, it can also decrease the configuration costs. What do these things mean and how do patients benefit from such a system? Here are some examples:
By networking the many types of devices in a hospital room, alarms can become smart, only sounding when multiple devices indicate errant physiological parameters.

By connecting measurements to treatment, smart drug delivery systems can react to patient conditions quickly and reliably.

By tracking patients around the hospital and connecting them to cloud resources, efficiency of care can be dramatically improved.
"GE Healthcare chose the DDS standard because it can handle many classes of intelligent machines," said J Gustavo Perez, General Manager for MI&CT Engineering at GE. "RTI Connext DDS satisfies the demanding requirements of our devices and supports standardization on a single communications platform across product lines."
To learn more about RTI, GE Healthcare, and how they're enabling smarter systems of connected medical devices in hospitals as well as fast integration and connectivity of large medical instruments, be sure to watch this free webinar: The Inside Story: GE Healthcare's Industrial Internet of Things (IoT) Architecture
At last year's London Connext Conference 2015, one of our keynote presentations was delivered by Sergey Tarassenko, a research assistant at the Institute of Robotics and Mechatronics, DLR. His presentation, DLR MiroSurge ‐ Telemanipulation in Minimally Invasive Surgery, combines the best of robotics and healthcare.
Minimally Invasive Surgery (MIS) challenges the surgeon's skills due to their separation from the operation area, which can only be reached by long laparoscopic instruments. To overcome the drawbacks of conventional MIS, Sergey and his team are working on a research system for telerobotic endoscopic surgery: MiroSurge.
In the DLR telesurgery scenario, the MiroSurge system includes:
A master console with a 3D-display and
Two haptic devices to control
Three MIRO robot arms
Connext DDS provides the communications infrastructure between robots, controllers and user interfaces, facilitating synchronization and coordination between them. To learn more about this, head on over to SlideShare and view the slides from the event (below).
MiroSurge: Research Platform for Robotic Surgery from Real-Time Innovations (RTI)
Learn More:
Autonomous Vehicle Production »
Connectivity in Autonomous Systems »
Subscribe to the RTI Blog