Top 10 Reasons to Work at RTI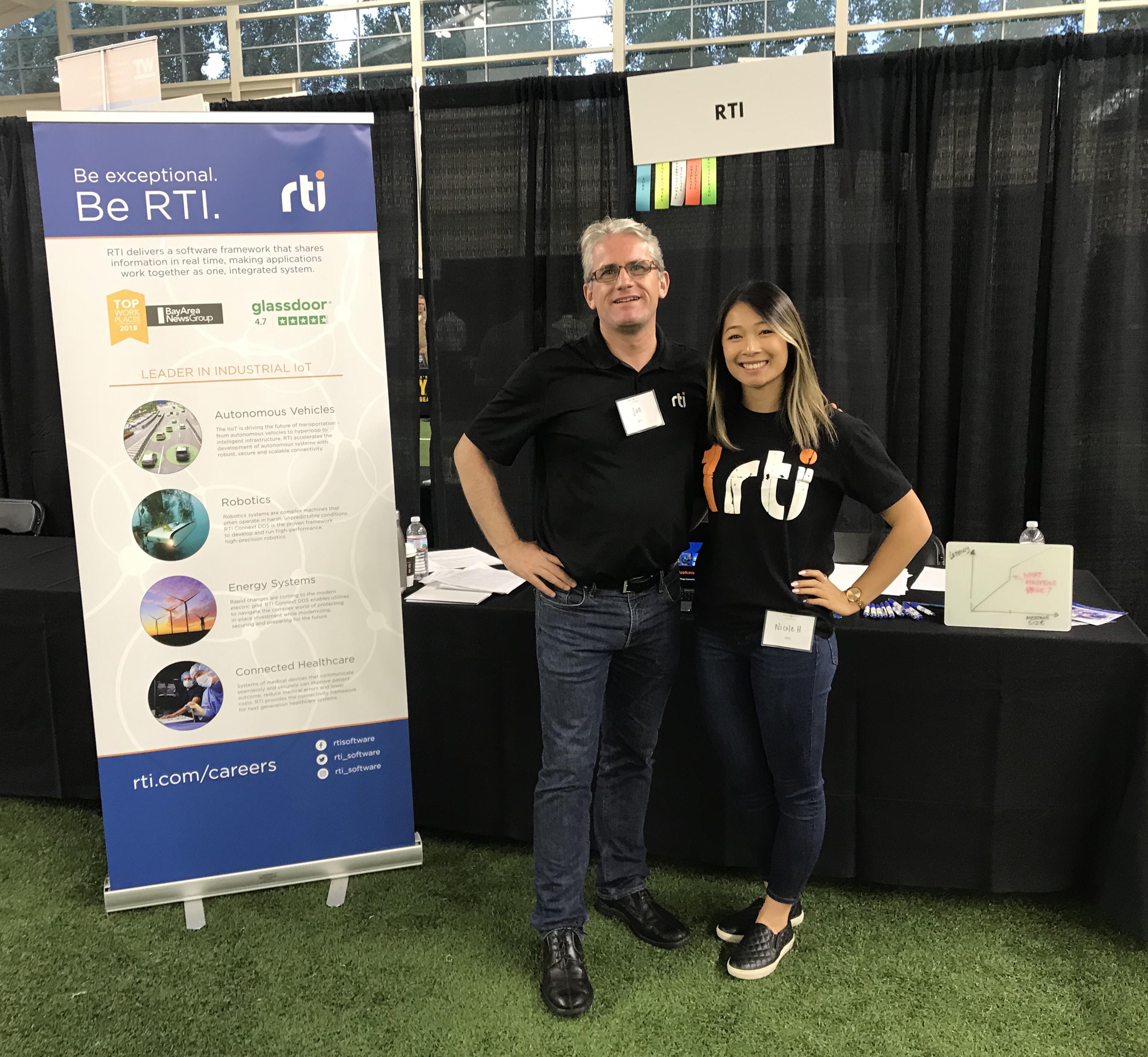 I recently traveled to Vanderbilt University to attend their Engineering SLAM (9/4) and Career Fair (9/5), where I was inspired to write this post. Engineering students who were looking to start their careers often asked me the same question, "Why RTI?"
It was always an easy answer. Not because I can quickly deliver the expected corporate message, but rather because this was where I got to be transparent about my gratitude for the company and the entire RTI team.
It's hard to choose only 10 out of the 19,271,623 reasons, but here are the Top 10 reasons to work at RTI:
10. Enjoy awesome perks - such as bringing your dog to work on Fridays, having flexible time off, going on company trips to Tahoe and munching on the delicious catered lunches. We even have a vacation bonus that makes sure you take time off. (Cancun here I come!)
9. Develop the real-time, secure distributed systems that connect the world.
8. Impress your friends and family with our brand name customers - from NASA to Siemens and Audi to GE.
7. Work with really smart people - RTI is full of well-educated employees, technology gurus, patent holders and award winners.
6. Work with really fun people - we have masters of ping pong, experts at karaoke and pros at Pictionary!
5. Solve some of the industry's most complex challenges at the heart of the Internet of Things.
4. Balance work-life - knowing that RTI cares about your life outside the office, truly makes a world of difference.
3. Work internationally - opportunities to work around the world including our technology headquarters in Spain.
2. Enjoy going to work! RTI was voted a top workplace in the Silicon Valley.
1. Be a part of a team that's small enough where your contribution and voice matters. But large enough to transform the world.
This is Connext DDS. The connectivity software that connects flying cars, surgical robots, hyperloop, drones, autonomous vehicles and more.
Are you interested? Check out our open positions and contact us today!
Subscribe to the RTI Blog