How IIoT Standards Can Make Smart Cities Even Smarter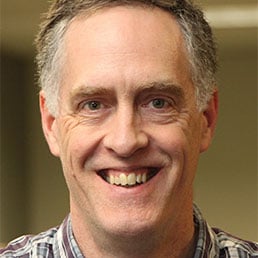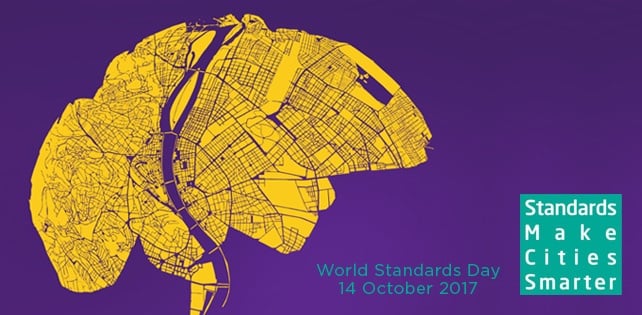 World Standards Day is celebrated annually around the world to increase awareness of the role standards play in the global economy. This year's theme is "Standards make cities smarter."
Why Standards?
As our world becomes more connected there is a growing requirement for standardized technology to enable interoperability between the systems and devices we rely on. We like to refer to this connected world as the Industrial Internet of Things (IIoT), comprised of everything from healthcare, to transportation, to energy, to building automation and more.
Traditionally, each of these systems would be completely independent. They would be procured and operated by different entities, and rely on hardware and software from different vendors. Any information sharing across systems would require complex and expensive integration software.
However, as we move forward with IIoT implementations, much of the benefit will come from integrating systems across domains. This is perhaps best typified by Smart Cities, which can consist of dozens of normally siloed departments. For example, consider one microcosm: a public hospital looking to use solar and wind energy sources to augment its diesel generators to provide uninterrupted, cheaper power both when the main power grid is available, but also when the grid fails. The hospital will use an IIoT system to manage the power generators and energy loads. To manage those energy loads, it will have to integrate with their building automation system. And to know whether it is safe to shut off the power to various locations or devices in the hospital, it will need to integrate with the distributed patient monitoring system. Integrating across all three systems is a huge challenge with current proprietary power management, building automation and medical monitoring systems.
So Where Do We Start?
To deliver on the promise of the IIoT and the need to integrate across systems in different "industries", we need two things: interoperability across IIoT systems and integrated security. Security is another article, or 10, in and of itself and is addressed by the Industrial Internet Consortium's (IIC) Security Framework document. More recently, the IIC published its Industrial Internet Connectivity Framework (IICF) which speaks directly to the systems interoperability challenge.
The IICF addresses the need for syntactic interoperability between devices, applications and systems for the IIoT. Its connectivity architecture (Figure 1) is key to streamlining the development of interoperable IIoT systems which is crucial for smart city applications.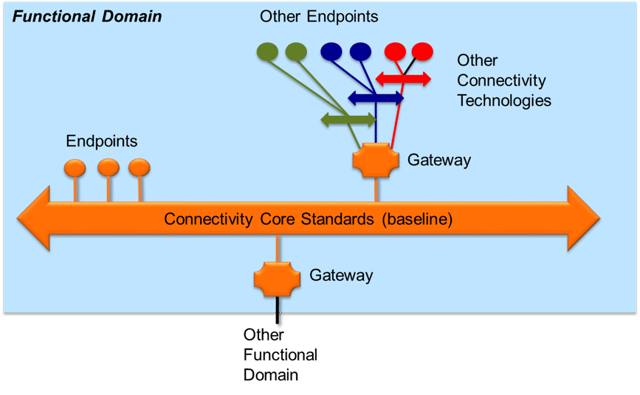 Figure 1: Industrial Internet Connectivity Framework reference architecture enables interoperability between devices, subsystems and system of systems.
At the center of the reference architecture is a standards-based, core connectivity framework or bus. By bridging all devices, applications and subsystems to a core connectivity standard, interoperability is ensured, security is simplified and integration is streamlined. Gateways are used to integrate devices using legacy protocols and applications using alternate APIs. And to ensure interoperation between systems, even from different industries, standard gateways between the core connectivity standards bridge two or more IIoT systems together.
The IICF uses core connectivity standard criteria to evaluate several commonly used IIoT protocols. It identifies four standards that most closely meet the core connectivity criteria and also provides guidance for which types of IIoT systems they apply best (Figure 2).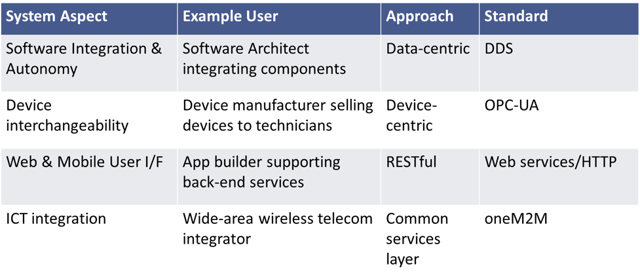 Figure 2: IICF's guidance in summary for the four core connectivity standards.
The Smart City
Let's consider a potential smart city system use case. A heart disease patient at home develops an arrhythmia that sets off their connected pulse monitor which sends an emergency alert to an ambulance service. As the ambulance makes its way through the city streets, the intelligent traffic system synchronizes the traffic lights along its path. In transit, real-time medical monitoring data is transmitted to the hospital emergency team prepping for the arrival of the patient. Once in the hospital, the patient's monitoring devices automatically integrate into the hospital's patient monitoring system. For this use case, we have IIoT systems integrating across smart home, smart transportation and smart healthcare industries. Without the interoperability provided by a core connectivity architecture and standard core connectivity standards, integration will be expensive and brittle at best.
Connecting and Standardizing the Future
Many IoT systems will be far-reaching and complex, requiring integration across myriad devices or things, functional subsystems and even whole systems. This integration challenge requires interoperability across systems. The IICF from the IIC puts forward a connectivity reference architecture and guidance on core connectivity standards that directly address this interoperability challenge.
Through the IIoT we envision a more intelligent world. A world where our cars will talk to our street lights to decrease traffic, where our electricity will be optimized through smart power grids to enhance energy efficiency, and where our loved ones will have smooth hospital visits due to connected medical systems. With standards, technical frameworks and innovation we can work together to make cities smarter.
This post was originally published in the Object Management Group® (OMG®) blog.
Subscribe to the RTI Blog