HIMSS18: Improving Healthcare is NOT a Technology Problem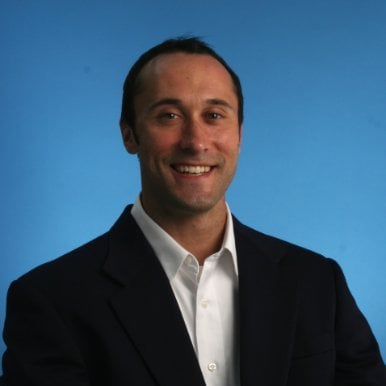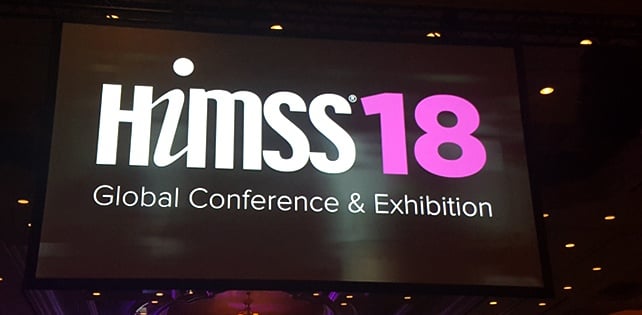 "Better health through information and technology"– that is the motto of global healthcare IT organization HIMSS. This week I had the opportunity to attend HIMSS18, the organization's global conference in Las Vegas. A gathering of over 40,000 healthcare technology professionals in one location, united by one concept, was truly inspiring. The show created a call to action for us as attendees to do our part in solving some of healthcare's biggest challenges. And make no mistake, there are significant challenges. Each year these challenges are reflected as consistent themes throughout the event, communicated by participating vendors, in presentations, in keynote speeches and in casual conversations.
Following are the top four themes that were highlighted at HIMSS18:
Security. Cybersecurity is a real threat that the entire industry is feeling. It was discussed in almost every presentation and showcased at every vendor booth. Security obviously gets the attention of healthcare industry professionals, but no single vendor has yet to provide a complete solution. This is because the real challenge is defining what a complete healthcare security solution is.

The prevailing thought is that if you incorporate security into each piece of your hardware and software stack, you should be covered in the event of an attack. However, the issue is that security is a moving target, so the ability to update your security to adjust to new threats and take advantage of new technology advancements is a critical part of a comprehensive security architecture. The industry consensus is that the security burden will still fall on the healthcare provider. However, selecting the right vendors who not only have a best-in-class product today but are willing to maintain it long term is critical.
Artificial Intelligence/Machine Learning.

There is a lack of adequate information to make good use of Artificial Intelligence/Machine Learning (AI/ML). This perception was a departure from the last time I attended HIMSS in 2015. At that time, there was so much excitement around all of the new data available in EHRs. It took some time, but we all now realize that an EHR, created for billing purposes, only contains a fraction of the data needed to make significant operational improvements. We need to begin developing clinical decision support apps and truly make an improvement in patient care and cost.

During the keynote presentation former Alphabet/Google executive, Eric Schmidt, introduced an idea of a "second tier data store" where all of the real-time, patient-generated data could be stored, specifically, NOT in the EHR. He stated that the key to lowering costs and saving lives is hidden in this huge data set and with advances in AI/ML technology we will be able to uncover those secrets. This really resonated with me because it aligns so well with RTI's messaging around edge computing and utilizing a data-centric architecture.

Data Access. Consumers are going to start demanding access to more data. It has taken some time, but the digital age has arrived for a majority of the population in the developed world. We all have access to the internet, a vast majority have smartphones, and we are comfortable with the thought of using big data and AI to improve our lives. It seems we are now expecting the same sort of access to and analysis of our personal healthcare data. This trend is really pushing the entire industry–including payers, providers and vendors–to speed up their digital strategies to ensure that consumers are getting what they want. In the end this will be good for all of us.
Delayed Innovation.

Finally, one point that resonated with me, and all of the others here at HIMSS18, was the simple fact that we are late. In the opening keynote Eric Schmidt called out the entire audience, stating that the delay in improving healthcare through technology is NOT a technology problem. He specifically said, "Everything is buildable today or in the next few years. All it takes is for all of us to figure out how." Hearing this from a leader in the technology space was both inspiring and humbling. We all need to do better and we can do that through collaboration. The healthcare industry as a whole (payers, providers, vendors and technology providers) need to work more closely together and focus on our specific core competencies. You can be sure that RTI is committed to being the embedded connectivity framework of choice for developing a highly reliable, secure, interoperable, real-time network of medical devices needed to create a "second tier data store." If we work together and trust each other, we can break out of this slow cycle of innovation with the end goal of changing healthcare for the better.
Subscribe to the RTI Blog