Get Started with DDS: Announcing Free Onboarding Services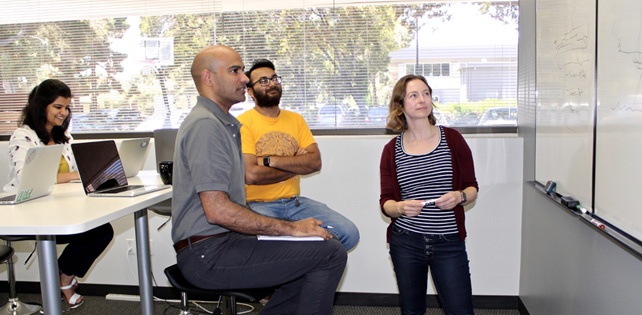 To help ensure the success of your project starting from day one through deployment, the RTI Professional Services Organization is now engaging with you, our customers, earlier than ever.
We are now offering a new Customer Onboarding program, which includes three sessions with our Services engineers early in the project lifecycle to quickly determine the steps necessary to achieve your next milestone. Imagine having access to the Connext DDS knowledge and expertise you need before making decisions about your project ... isn't that great?
In the first session, you will present your project to us so we can understand your specific goals, requirements and near-term technical objectives. Once we understand what you are trying to achieve, we can better assess the project scope and challenges, make technical recommendations, and share training resources to meet the needs of your specific use case.
In the second session, we will present a basic introduction to our technology. At this time, you will also start learning how to code with Connext DDS and how to configure the Quality of Service (QoS) policies of your applications. We want to ensure you start your development on the right foot.
Now that we're more familiar with your project requirements, the third session will focus on technical best practices and guidance which are tailored to help you achieve your specific near-term milestones. The RTI Services engineers will also cover the features/products you need and ensure you're aware of all available resources provided by RTI. Our goal is to establish the basis for your team to realize the full value of Connext DDS long term, as well as help your team achieve your more immediate goals.
We're confident that our new onboarding program will help you succeed quickly and efficiently. The RTI Professional Services Organization has over 350 years' combined engineering experience with over 130 years' combined DDS experience. We've worked on hundreds of distributed system projects and understand what is required to achieve success. We know from experience what you should do, and more importantly, what not to do! It's important to avoid trying to invent everything yourself. Benefit from our experience to identify the right path for your project. And the best part: you can do it for free!
If you are evaluating our technology or kicking off a new project, this is exactly what you need. For more information about this onboarding program and how to engage with us, please contact your RTI sales representative.
Subscribe to the RTI Blog