Data for All: Is Democratizing Patient Data the Future?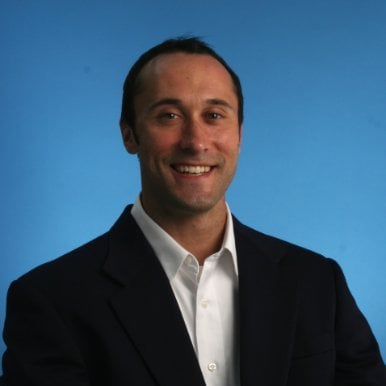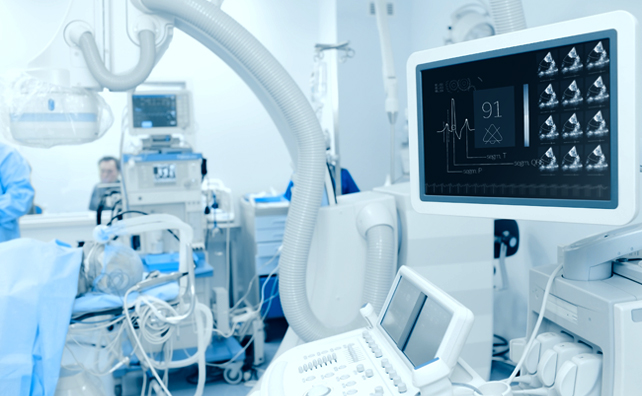 Over the past few years we have seen major changes in the Healthcare landscape. These changes are fundamentally driven by three industry megatrends:
Large tech companies (i.e., Apple, Google, Amazon, Microsoft) are making serious investments in healthcare-related projects and applications.
The blurring of the lines between payer and provider, with the hope to provide more cost transparency to the healthcare system. The acquisition of CVS by Aetna is just one example of this trend.
The continued growth of the major medical device companies via a steady stream of acquisitions to increase their share of provider spend.
Each of these trends has positive merits on the surface. Yet I believe the underlying goal of these organizations is to capture and own the patient/customer data. In the new world, powered by the Internet of Things (IoT), data is the new currency. Those with data have the ability to refine it with AI, creating value-add services and products. The question becomes where and how (and if!) the data will be shared with the medical community. Even when the data is shared, there will always be silos preventing us from getting access to all of the data needed to develop better products and services that will lead to lower cost service and better patient outcomes.
Enter a group of products referred to as Medical Device Data Systems (MDDS). These products democratize the data collected from products and devices throughout the healthcare system, providing data liquidity and a foundation for real healthcare transformation. This common, secure information exchange will be the catalyst that drives innovation in healthcare by providing the data liquidity to the people that need it most – the providers.
So what exactly is an MDDS solution, how does it provide data liquidity, and how does this data liquidity provide a foundation for transformational change in healthcare? First, an MDDS consists of hardware (gateways and servers) and embedded software components that are designed to take all of the data from any medical product in a hospital and convert the data in a single usable format that gives providers access to a complete data set for their hospital, clinical, or entire hospital system. Second, an MDDS solution will provide a variety of user interfaces, analytics and clinical applications to help make all of the newly collected data useful. Third, the MDDS is a platform that lends itself nicely to further application development similar to that of the Apple Store or Google Play. Finally, the MDDS must ensure data security and patient privacy by aligning to guidance provided by the FDA on cybersecurity and meeting the standards defined by HIPAA. By providing a secure, reliable, and complete data set, along with some initial applications and a platform for further app development, I believe the MDDS solution providers will be the drivers of healthcare innovation.
Unfortunately these MDDS solutions are only as effective as the data they capture, which is confined by the current connectivity frameworks they are built upon. Many of the current systems are built on outdated, message-based communication technology that does not meet any of the fundamental communication requirements as specified by the Industrial Internet Consortium, a group of 200+ member companies collaborating to provide guidance for next-generation Industrial IoT applications including MDDS. The IIC Connectivity Framework document recommends the Data Distribution Service (DDS) standard as the platform for MDDS vendor development. RTI Connext DDS provides a highly reliable, secure, real-time interoperable connectivity platform that allows MDDS vendors to design for today and the future without the burden of a message-based architecture. This is something that cannot be done with other currently available, standards-based technology.
Innovators looking to disrupt the MDDS space are developing next-generation interoperability solutions with RTI Connext DDS to capture and analyze real-time patient data reliably and securely. By adopting this medical-grade connectivity platform, these MDDS vendors are getting to market faster by focusing on innovation above the connectivity platform rather than the core infrastructure.
Healthcare innovator DocBox is among those farthest along in providing MDDS solutions that provide providers with access to near patient data. You can learn more about how the company is changing healthcare from their website and by reading the recent case study.
The next 10 years will be transformational for the Healthcare industry. Innovation will be moving at an unprecedented pace. Big tech, medical device vendors, payers and providers will be racing to develop or leverage new technology to better utilize data to improve patient outcomes, lower the cost of care, and run more efficient operations. The MDDS developers are uniquely positioned to drive a data-centric culture by utilizing DDS as the connectivity framework within all areas of healthcare, providing a foundation for operation and clinical analytics solutions.
RTI is committed to working with healthcare R&D teams to help accelerate development of MDDS solutions in order to help bring these products to market faster and at a lower cost, through RTI's robust, feature-rich and off-the-shelf DDS based connectivity framework. For more information, please view our Healthcare/Medical Solutions page or contact me directly at David.Niewolny@rti.com
Subscribe to the RTI Blog