Building Flexible Manufacturing Systems for Industrie 4.0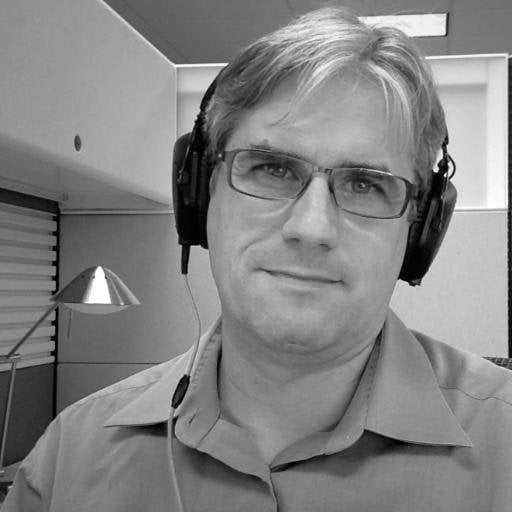 Many discussions on the industrial internet of things (IIoT) describe how all kind of sensors will be connected to the cloud, where the big data analytics beast will consume lots of data to provide you with efficiency optimizations. Huge cost savings are especially promised in the energy and transportation sectors. The medical industry, on the other hand, sees an opportunity to provide better and safer care, by integrating patient monitoring devices, and correlating the data or by merely reducing the amount of erroneous alarms.
I am very excited about how the IIoT will transform how things are made. Additive manufacturing and 3D printing are already revolutionizing how machines produce individual items. A generic 3D printer, supplied with the right basic materials, and guided by an electronic blueprint, can produce any type of component. NASA demonstrated recently how to create a new wrench in space, based upon a blueprint emailed to the international space station. GE is building critical jet engine parts using 3D printing. This technology is already here.
The manufacturing floor will undergo dramatic changes. Manufacturing heavyweight Germany jumped on the opportunity and launched the Industry 4.0 project to lead in the fourth industrial revolution. In the US, the Smart Manufacturing Leadership Coalition initiative is bringing together manufacturing companies, and research groups to define the future of manufacturing.
Industrie-4.0-videos by Siemens and Bosch provide great examples of how changes in manufacturing will provide cost savings, as well as allow companies to deliver higher quality products:
More flexible manufacturing processes and shop floor systems will make it less expensive to deliver customer-defined products ("batch size 1"): custom LeBron James shoes, anyone?
Predictive maintenance will save companies money by extending the lifetime of the machine, and promises to reduce the overall machine downtime.
Manufacturing will be better integrated with spare part replenishment through location and weight sensors. This saves time and money to locate and reorder parts.
RFIDs and other technologies will provide a "product memory" to read what needs to be done to a part and record the progress: e.g., intelligent tightening tools record location and amount of torque applied to bolt on an airplane wing. By making the tools smarter, fewer mistakes will be made on the manufacturing floor. In the event of a product recall, it will also be easier to recall select products, rather than e.g., all cars of a specific model between 2007 and 2013.
Building a more flexible and integrated manufacturing system requires changes to the machines and addition of new sensors. It also requires changes to processes and software providing the Manufacturing Service Bus (MSB).
A recent whitepaper "Increasing the Adaptability of Manufacturing Systems by using Data-centric Communication" makes the case that data-centric communication paradigm is key to meeting the requirements of future adaptable manufacturing systems. We agree that a data-centric approach is key. However, obviously biased, we disagree with the authors on the solution.
RTI Connext, based upon the Data Distribution Service (DDS) OMG standard, meets the requirements to power next-generation manufacturing systems. With RTI Connext, systems are:
Decoupled - Designed for real-time communication of distributed systems, RTI Connext decouples systems and components in space, time and flow. Systems do not need to know in advance which component is producing the data or which component will be receiving the data. Historical data is available to late joiners. Sending and receiving data can be decoupled from the main control flow, avoiding blocking more critical tasks.
Auto-Discovery - DDS discovers data sources and sinks through a lightweight automatic discovery mechanism. A keep-alive mechanism verifies that systems are still up and behaving as expected. Non-responsive components can be ignored.
Resilient to failure - Because all information flows peer-to-peer, RTI Connext avoids any singlepoint of failure. Furthermore, RTI Connext is smart enough to handle redundant producers, consumers, and even networks.
Proven in heterogeneous systems - RTI Connext is deployed in many many systems across many industries, it supports a wide variety of operating systems, including embedded real-time operating systems. It also support many different transports; with its pluggable transport interface, new or legacy transports can be added.
Standards-based - Because it is based on the DDS and Real-Time Publish-Subscribe interoperability protocol OMG standards, RTI Connext allows systems to interoperate in a standards-based way.
Secure - RTI Connext secure DDS and secure transports provide full security of all dataflows. This includes authentication, encryption (confidentiality), integrity, and availability, along with non-repudiation of transactional information.
Flexible - RTI Connext supports multiple communication paradigms: publish-subscribe (e.g., for alarms and events), request-reply (e.g., status inquiries), at-most-once, and exactly-once delivery. The quality of service can be defined on a per-topic basis: e.g., alarm data must be delivered reliably and high priority, while a sensor signal may only require best-efforts delivery at background priority.
Fast and scalable - Real-time performance is in our veins: we design for low latency, low jitter, high throughput and high scalability. Our customers require micro- or milli-second latency, which scales from a handful of devices to hundreds and thousands.
Does RTI Connext provide all the pieces today? Not quite yet. Integration with legacy protocols and systems will be key. One option to bridge to the existing installed base is through the RTI Connext Routing Service, which provides a mechanism to build adapters and transformations between various existing protocols.
The changes happening on the manufacturing floor are exciting, and also demanding. A proven real-time communication protocol for distributed systems, like RTI Connext, will be key. Go check out why to use RTI Connext for your next generation manufacturing system.
Learn More:
Autonomous Vehicle Production »
Connectivity in Autonomous Systems »
Subscribe to the RTI Blog