Binge-Worthy Listening: Announcing the First RTI Podcast for the IIoT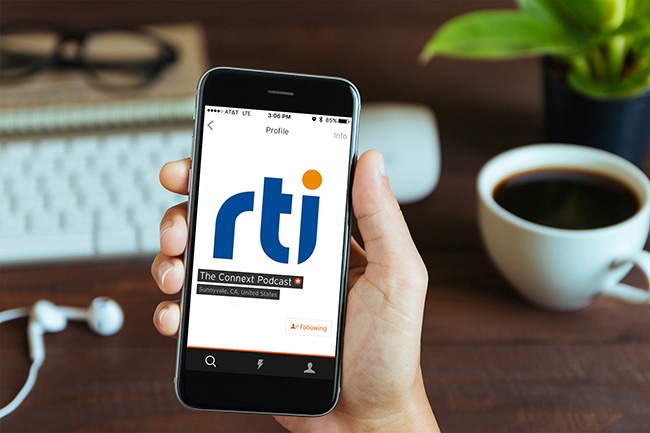 If you knew there was a way to learn something new or be inspired in about 30 minutes, would you say no? What if it could make you better at your job? Keep that in mind.
Seven months ago I started commuting more than 10 minutes to take my kids to school. Before this, I'd spend the 10 minutes driving to school chatting it up with my kids, and the 10 minutes driving back home listening to music or simply enjoying some quiet time before starting my day. When I suddenly had about three times that to spend, I started looking for interesting and productive ways to fill the time. Enter podcasts.
I have listened to so many episodes and learned so much about personal finance, goal setting, marketing, engineering, the IIoT, etc. If you're interested in a topic, I'd guess there's a podcast or two out there that you'd enjoy. And this got me thinking: RTI should have a podcast.
We have a ton of content, but it's mostly in written form (the exception being video tutorials and our large on-demand webinar collection). I believe that our content holds real value for our users and people who are interested in distributed system design, software and system architecture, and the IIoT. If you're interested in these things, whether you're a developer, engineer, architect or executive, we have content that you'd learn from and enjoy. What if I could take this written content and produce audio versions so you could listen to it on the go? I know that I don't always have time to read a whitepaper or an ebook, but could listen to one during my commute or while I'm working! I'd venture to guess that we have this in common. :)
In addition to providing a way to offer up audio versions of our most popular content, a podcast could feature interviews with our customers and industry experts. Our customers do amazing things and I know that when ever I have the chance to speak with them, I leave feeling inspired by what I've learned and what they've achieved. And we wouldn't be talking about just tech – we'd have episodes that discuss leadership, managing distributed teams, market trends and analysis, and more.
Well four months, 12 interviews and hours of editing and work later, I'm proud to present The Connext Podcast. We're kicking off the launch of this new project with four episodes. New episodes will be available every other Wednesday. Head on over to Soundcloud or www.rti.com/podcast to subscribe and listen. I mean, how often can you say you learned something new in ~30 minutes? Well, The Connext Podcast has you covered for the next four days. Happy listening!
Subscribe to the RTI Blog