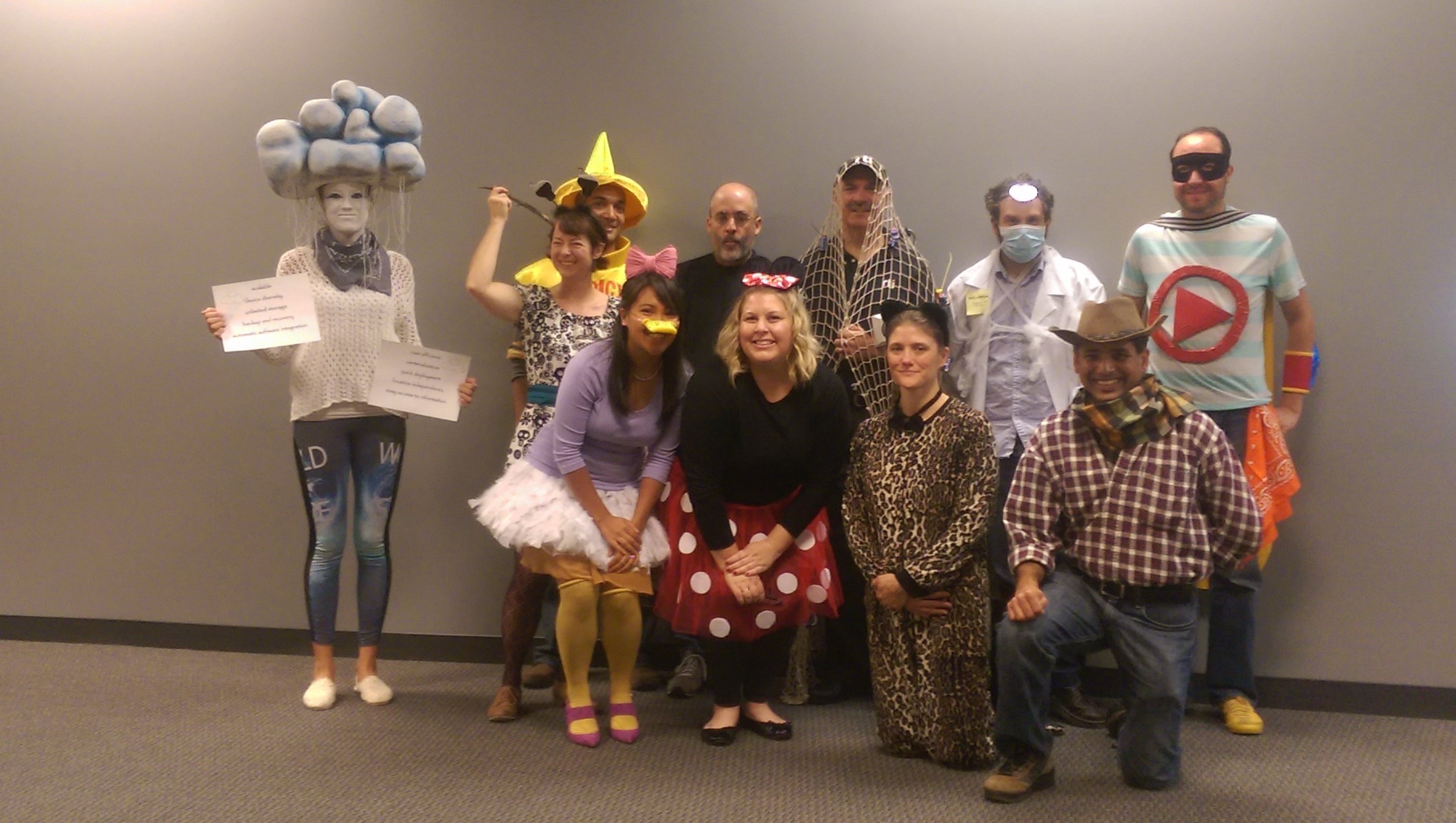 Web Enabled DDS, The IoT, and The Cloud all made an appearance this Halloween at RTI HQ. Notice that the IoT has a net with things connected and RTI is underlying the whole net of things. Very clever, Stan...
I need to find a better picture of our cloud, Brea. If you could see the signs that she's holding, it really puts the entire thing over the top. Not that it needed much because that headpiece is amazing!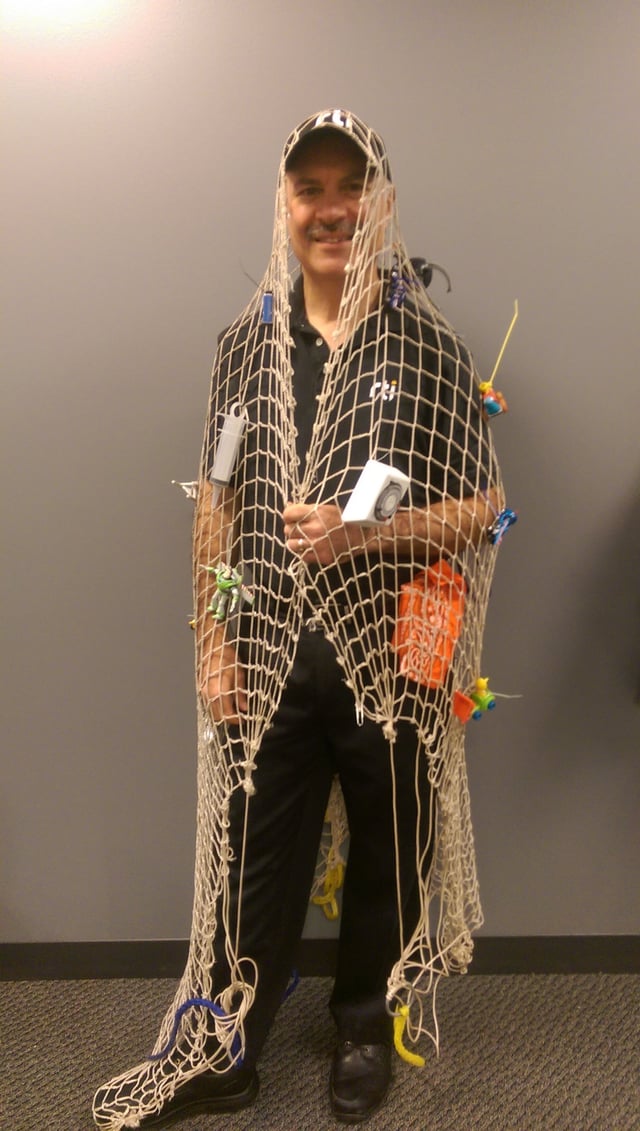 And if you follow us on twitter, you may have seen this already: Web Enabled DDS, aka Fernando Garcia. Get it? Get it?!
@RealTimeInnov here is one web-enabled DDS: pic.twitter.com/dAohFsaobY

— Rose Wahlin (@ProjectDerby) October 31, 2014
Happy Halloween, everyone!