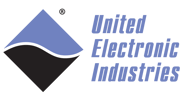 Welcome UEI Users!
RTI Connext is the world's most widely-used connectivity software for autonomous and distributed systems. Connext enables applications to securely share information in real time and work as one integrated system. Based on the DDS standard, Connext is optimized and fully interoperable with UEI hardware.
This page summarizes which target libraries to download in order to run Connext with UEI hardware. This will work with your existing Connext license. If you do not currently use Connext, you can apply for a 30-day, noncommercial license here.
First, log in to the RTI Customer Portal's download page and select RTI Connext DDS Professional and the product version you would like to use from the sidebar on the left. (Note: This assumes you already have a host installation of RTI Connext. For more information, see the installation guide.)
If you're developing your system with the UEI SoloX/i.MX6 CPU, you need to download the armv7Linux4gcc7.5.0 target package, like so: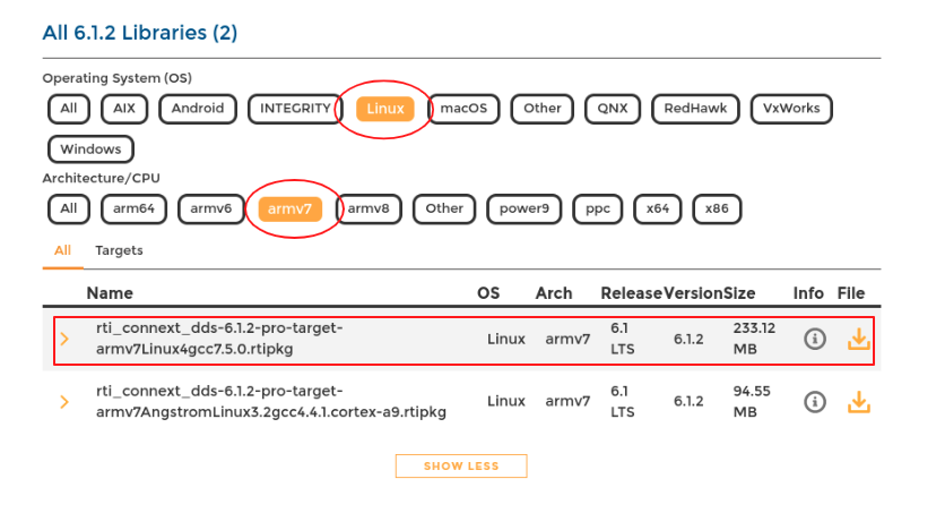 Alternatively, if you are using UEI's ZYNQ series processor, you should use the armv8Linux4gcc7.3.0 target package, like so: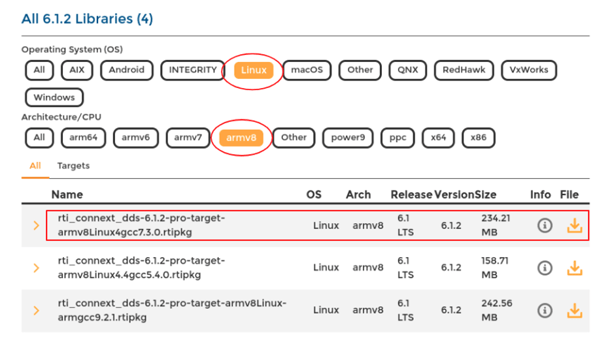 You should now be set up with the right target libraries to build your system on UEI hardware with RTI Connext.
For more information on RTI Connext, please contact your RTI representative or contact us here. For more information on UEI, please visit the UEI website.
---