Oracle Java Real-Time System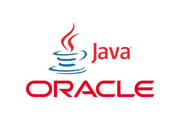 With more than 420,000 customers and deployments in more than 145 countries, Oracle offers a comprehensive and fully integrated stack of cloud applications, platform services, and engineered systems.
The Real-Time Specification for Java (RTSJ), or JSR 1, specifies how Java systems should behave in a real-time context and was developed over several years by experts from both the Java and real-time domains.
The RTSJ is designed to seamlessly extend any Java family -- whether the Java Platform, Standard Edition (Java SE); Java Platform, Micro Edition (Java ME); or Java Platform, Enterprise Edition (Java EE) -- and has the requirement that any implementation pass both the JSR 1 technology compatibility kit (TCK) and the TCK of the platform -- Java SE, Java ME, or Java EE -- on which it is based.
To learn more about developing real-time Java applications, visit: www.oracle.com/technetwork/articles/java/nilsen-realtime-pt1-2264405.html