The Network is the Car

Enabling Modern Telematics with Connext Drive
Modern cars are increasingly connected and require real-time data flow. As cars also become more autonomous and shared, the need for continuous, flexible connectivity will be even more important. Connected car manufacturers, fleet operators and teleoperations environments require a highly-dynamic and reliable connectivity framework in order to be truly competitive.
RTI delivers a trusted platform for the connected car, including telematics, fleet management and teleoperations – all in one software framework. RTI Connext Drive® is based on one standard, one API interface and one protocol for all connected applications, which helps accelerate development and drive down development complexity and cost. Connext Drive is proven in hundreds of mission-critical system designs that operate over both high-bandwidth and performance-constrained networks. In addition, Connext Drive's ability to support in-vehicle and cloud communication makes it an ideal choice for leveraging the full potential of automotive architectures.
Based on the Data Distribution Service (DDS™) standard, Connext Drive delivers a data-centric and future-proof solution that can meet current needs, as well as facilitate future innovation.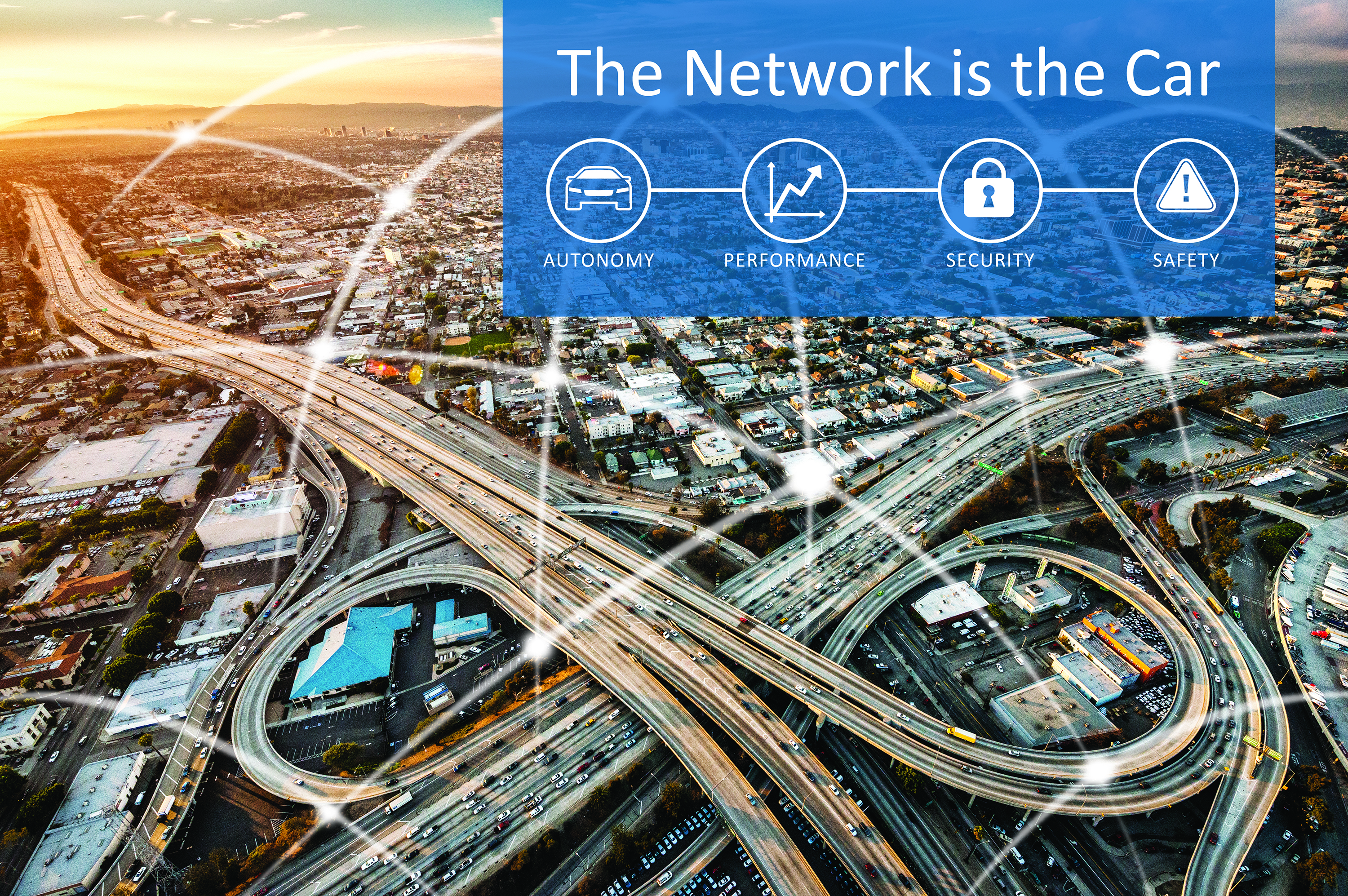 Architecture for the Connected Car
Connext Drive supports a layered databus architecture that enables seamless and efficient data flow from the edge to cloud-based systems. Advantages include:
Network-Agnostic DDS-Compliant APIs. This feature allows users to develop modular systems that can easily be deployed over disparate transports – from shared memory to LANs to WANs – without source code changes. These APIs also make it possible to quickly support deployment-specific networking environments and emerging technologies such as 5G.
Real-Time WAN Transport. This feature helps users achieve low latency and high throughput over mobile and wide area networks, without custom development. RTI's UDP-based protocol delivers data reliably over unreliable connections, even when switching networks. Built-in lossless data compression further maximizes effective throughput.
Cloud Discovery Service. This feature helps minimize deployment-specific configuration and maximize scalability. Cloud Discovery Service allows applications to dynamically discover each other and establish efficient peer-to-peer communication on networks without multicast and with Network Address Translation (NAT), including over public networks and clouds.
Build safety critical and secure systems. Connext Drive notifies applications if the network doesn't meet Quality of Service (QoS) requirements, so users can take remediating action. Fine-grained security controls minimize overhead while satisfying authorization, authentication and privacy needs.
Use Case
Features
Value

Any data, Anywhere

Smart Routing

Topic Query

Uses one API to access any data, on demand, between the cloud and devices at the edge, including specific on-vehicle parameters

Bandwidth Management

Writer Side Filtering

Efficient wire serialization

Minimizes network overhead by only distributing currently needed data, and doing so in a highly compact manner

Multiple Network Paths

Transport Agnostic

Applications can be independent of the network topology, allowing more flexibility for deployment

Future-Proof Architecture

Extensible Types (DDS X-Types™)

Dynamic Discovery

Legacy infrastructure can continue to deliver value, even as requirements and the industry evolve

Mobile Device

IP Mobility

Maintains connectivity and security, even as IP addresses change
Secure the Data, Not the Pipe
Securing remote and mobile distributed devices requires careful architecting of the entire system from the edge to the cloud. This includes planning for the integration of diverse equipment from different project teams or third-party suppliers. To achieve this goal, a standards-compliant connectivity framework that delivers interoperability between devices is required.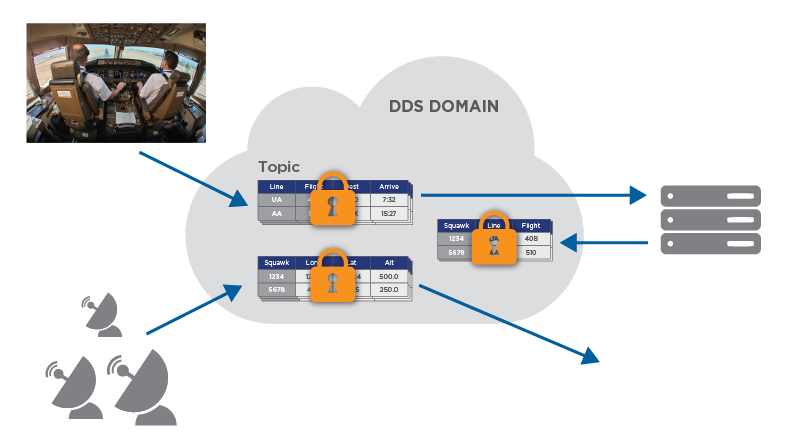 Connext Drive delivers fine-grained security that works over any network transport. Developers can authorize and grant access control – or restrict users – based on specific attributes such as role, data topic, or action requested. These settings can be used to optimize security for heterogeneous systems that include components from multiple vendors.
---