Bridging the gap between Functional Safety and Innovation
With RTI, you can embrace the road ahead with confidence. Over 25 vehicle manufacturers use Connext Drive to design and run their software-defined vehicles (SDVs) including zonal, ADAS and telematics architectures. Built for future-forward and safety flexibility, it is performance-driven and production proven.
Connext Drive enables safety and efficient designs through its open, scalable communication framework that works from prototype to production. It manages critical communications in software-defined vehicles, connecting zonal architectures to high performance compute (HPC) systems and all the way to the cloud.
Based on DDS™, the Connext Drive middleware enables auto manufacturers to meet future vehicle requirements with flexibility, performance and speed. Connext Drive works seamlessly with AUTOSAR Classic, AUTOSAR Adaptive and ROS 2 environments for rapid system integration without custom code.
Connext Drive is the first platform-independent ISO26262 ASIL-D certified communications framework, enabling functional safety while increasing the scalability, modularity and reusability of vehicle subsystems.
We invite you to stop by booth #5276, West Hall, at CES. To schedule a meeting with a member of our automotive team, please fill out the meeting request form.
Event Details
January 9th – 12th, 2024

2024-01-09

Booth #5276
LVCC West Hall – Vehicle Tech & Advanced Mobility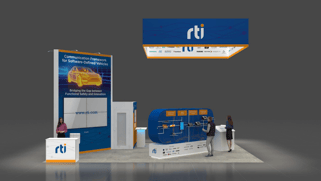 In-Booth Demo
At CES, get a hands-on view of how Connext Drive can accelerate SDV development with its unique communication capabilities both in and off vehicle. Multiple demos will showcase how Connext Drive works with the following use cases:
Connext Drive Architecture Stack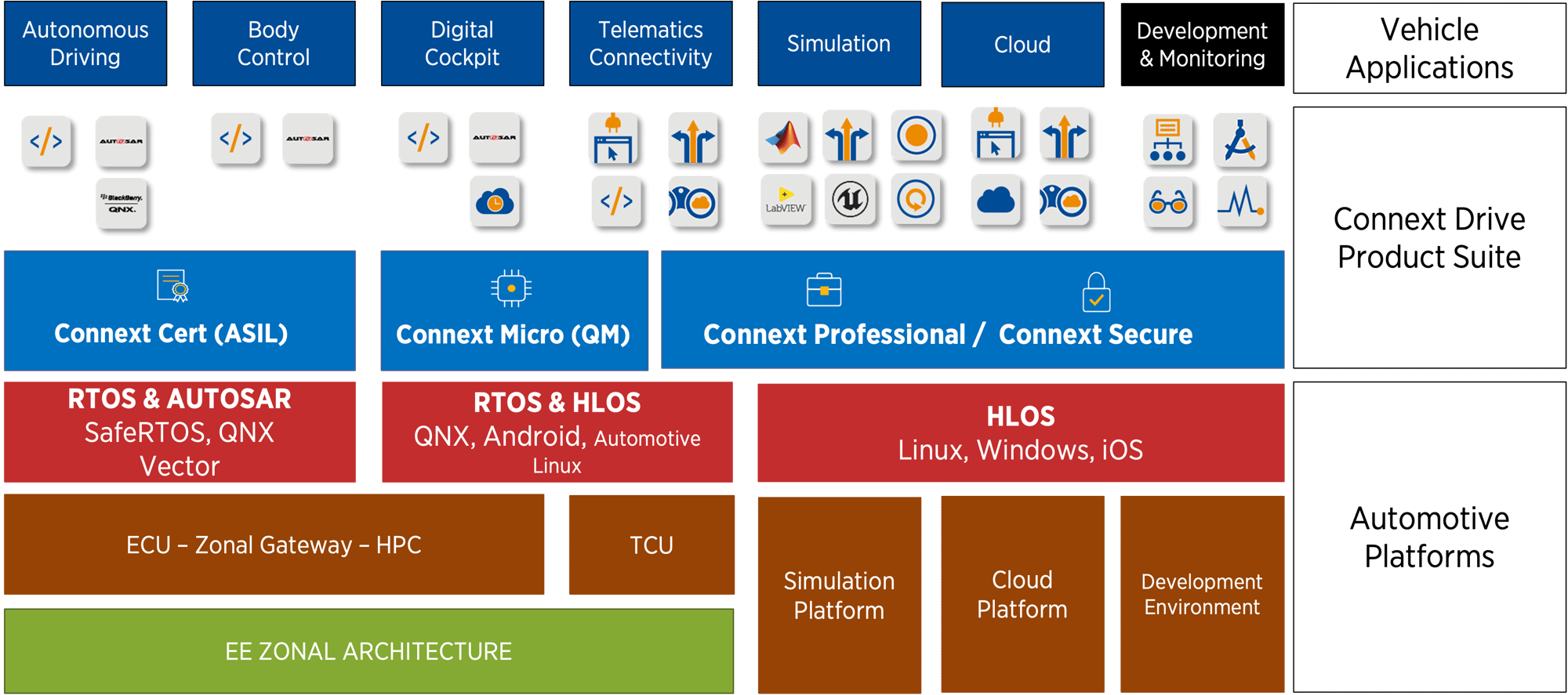 Demo 1:


Digital Cockpit

Highlights multi-vendor interoperability in creating a digital display that collects various types of vehicle data from ECUs and sensors, spread across the vehicle.
Demo 2:


Dynamic Zonal Architecture

This demo shows interconnected, multi-vendor hardware and OS platforms that use Connext Drive to share data across a modern Zonal Architecture.
Demo 3:


High Performance Compute

This demo shows DDS managing the dataflow on NXP and Renesas high performance processor platforms to integrate different functions from domains such as AD/ADAS and PowerTrain/Vehicle Control.
Demo 4:


Cloud/Simulation

This demo highlights the latest in automotive simulation and testing for HIL and SIL, based on Connext Drive real-time data flow. It features the new Unreal® Engine Plugin for RTI Connext Drives which provides a fast, secure and interoperable data communications infrastructure.
RTI Connext Drive
Watch this brief overview on Connext Drive, to understand what it is and how it works.